Lenovo Make a Difference Week 2018
Down syndrome is a genetic disorder that can touch the lives of anyone, anywhere. Caused by a mismatch in chromosomes, Down syndrome impacts 1 in every 1,000-1,100 births around the world, according to World Health Organization (WHO). Though Down syndrome is prevalent around the globe, there is still low awareness and understanding of Down syndrome in some areas of the world, creating lack of experience and resources to support individuals in need.
To help generate more awareness and understanding, and provide needed resourced, Lenovo employees in the Philippines and Brazil organized projects to reach local populations of people with disabilities, especially adults with Down syndrome during Lenovo's 2018 Make a Difference Week.
In Manila, Lenovo volunteers worked with the Down Syndrome Association of the Philippines, a non-profit organization providing resources to more than 650 individuals through the development, promotion and initiation of programs and projects that support Down syndrome. . Employees in Brazil worked with Caminhando, an organization in Sao Paulo serving 200 teenagers and adults with intellectual and physical disabilities, including many individuals with Down syndrome.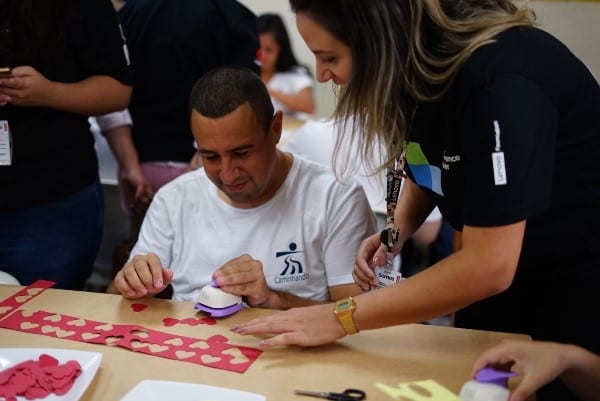 Volunteering your time can make an extraordinary impact. For some individuals with mental disabilities like Down syndrome, their daily routine consists of the same caretakers and activities. There is minimal variety in their day-to-day, and little opportunity for learning and growth experiences. Interaction with new people can create lasting and impactful moments for an individual with a mental disability. Technology can also create new and engaging experiences, learning opportunities, and a greater understanding of the world. Laptops and tablets provide access to videos and images, allowing exploration of topics they're interested in, even if they're not able to travel or learn independently. To help encourage continued learning and exploration, Lenovo donated PCs to Caminhando in Brazil as part of their media center refurbishing.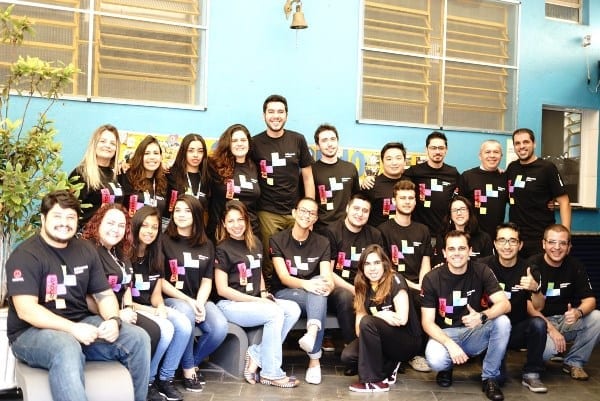 These projects not only give back to under resourced minority populations but help Lenovians understand the unique needs of people with physical and mental disabilities, so the organization can better serve them as employees and customers.