More people rely on Hero MotoCorp's two-wheelers than any other brand in the world. To keep up with the mammoth demand for spare parts, they counted on Lenovo Professional Services to design and deploy a 24×7 high-availability infrastructure.
For the past 36 years, Hero MotoCorp has been manufacturing some of the world's most reliable motorcycles and scooters. We're talking over 90 million two-wheeled vehicles sold to date.
But these are more than just two-wheelers. In the 37 countries in which it operates, Hero MotoCorp offers riders mobility and independence — the freedom to get where they need to go. This is no minor feat. Reliable transit supports economic emancipation, lifting people out of poverty and promoting social mobility.
How does Hero MotoCorp get it all done? Quite simply, they continue to adapt and innovate as they grow. And that growth comes swift.
Already, Hero MotoCorp ships more than 12,000 spare parts every day to countries across the world from their Global Parts Center (GPC) in Neemrana, India, where they build, store and ship parts. Hundreds of robotic crane arms, controlled by an automated storage and retrieval system (ASRS), handle incoming and outgoing parts with precision, accuracy and speed.
To meet demand, the GPC team needs to work around the clock. So does their technology.
In the past, this was easier said than done. The underlying server infrastructure was outdated and became increasingly unreliable with time. Outages were not uncommon. However, Hero MotoCorp's failover solution required a complete server reboot. Since the instructions for the robotic crane arms resided in the system volatile memory, they were reset to initial state in the event of a reboot.
An outage would create a domino effect, bringing the entire operation to a grinding halt.
"Unfortunately, unplanned downtime was a fairly frequent and highly disruptive occurrence in the past," explains Sujoy Brahmachari, Head of IT Infrastructure & Information Security at Hero MotoCorp. "Rebooting the servers would wipe out all the instructions programmed into the cranes, which meant that we had to manually reset them all. This was a huge drain on time and resources, and had a knock-on effect on shipping schedules."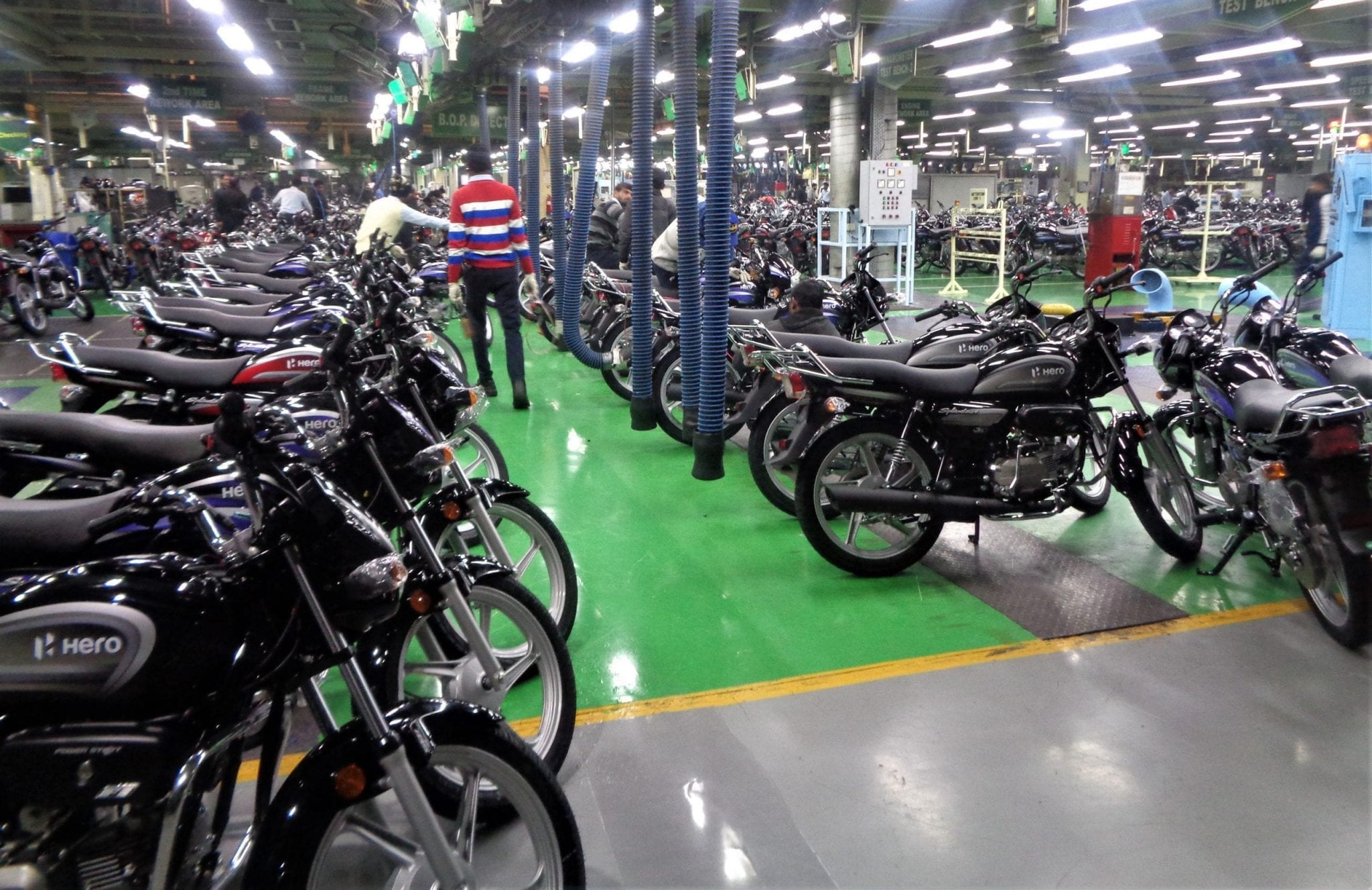 Hero MotoCorp teamed up with Lenovo Professional Services to design and deploy a high-availability infrastructure that would let the mission-critical ASRS solution run uninterrupted.
Lenovo performed an in-depth assessment of Hero MotoCorp's IT environment at the outset. Then they ran extensive functional tests, simulating real-world failure conditions, on two alternative technology solutions and measured failover of the systems with zero data loss.
After a series of Lenovo-run workshops to examine the results, Hero MotoCorp chose to implement eight Lenovo ThinkSystem servers across two sites. They worked closely with Lenovo Professional Services to complete the deployment within a tight timeline.
According to Brahmachari, "The Lenovo Professional Services team didn't try to force a cookie-cutter solution on us, but dedicated a great deal of time and effort to design a unique solution from the ground up." After going on-site to evaluate the existing infrastructure and meeting with the IT teams and business stakeholders to discuss pain points, Lenovo "really listened to what we wanted to achieve."
"The result is a solution that perfectly meets our needs."
Today, data is replicated across the two sites in real-time for seamless failover in the event of an outage. The architecture also ensures round-the-clock availability of the ASRS solution. The active/active configuration means that the memory content of the robotic arms is protected even in the unlikely event of unplanned downtime.
Since installation, Brahmachari says, they haven't experienced any outages. Nonetheless, thanks to the Lenovo solution, if an outage does occur, the crane arms will keep moving.
"It's a big weight off our shoulders," said Brahmachari.
There's a bonus to all of this. The Lenovo infrastructure has given GPC operations a significant boost in performance. According to Brahmachari, efficiency has increased, supporting even further business growth.
This means even more people can experience the sense of freedom that comes from personal transportation.