Designers, Engineers and Architects have been using digital 3D models for decades, more recently they are evolving into 'digital twins'— virtual representations serving as the real-time digital counterparts of complex physical objects or processes. Now, you can build a digital model of a car engine and run it at 100 MPH for 100,000 hours to see what happens—and emit no carbon. Also, the engine can be enlarged to room size so designers can walk through it and inspect every detail. Because when you work in the Enterprise Metaverse there are no physical constraints, time and space can be manipulated to test, reconfigure and experience products.
Lenovo ThinkReality is working with TechViz, a leader in 3D visualization software, to offer a solution to visualize data in augmented reality (AR) from CAD files used in design, engineering and architecture. The specially developed version of TechViz software combined with the ThinkReality A3 PC Edition allows users to switch seamlessly from their CAD desktop application to a 1:1 scale 3D representation of their model in AR.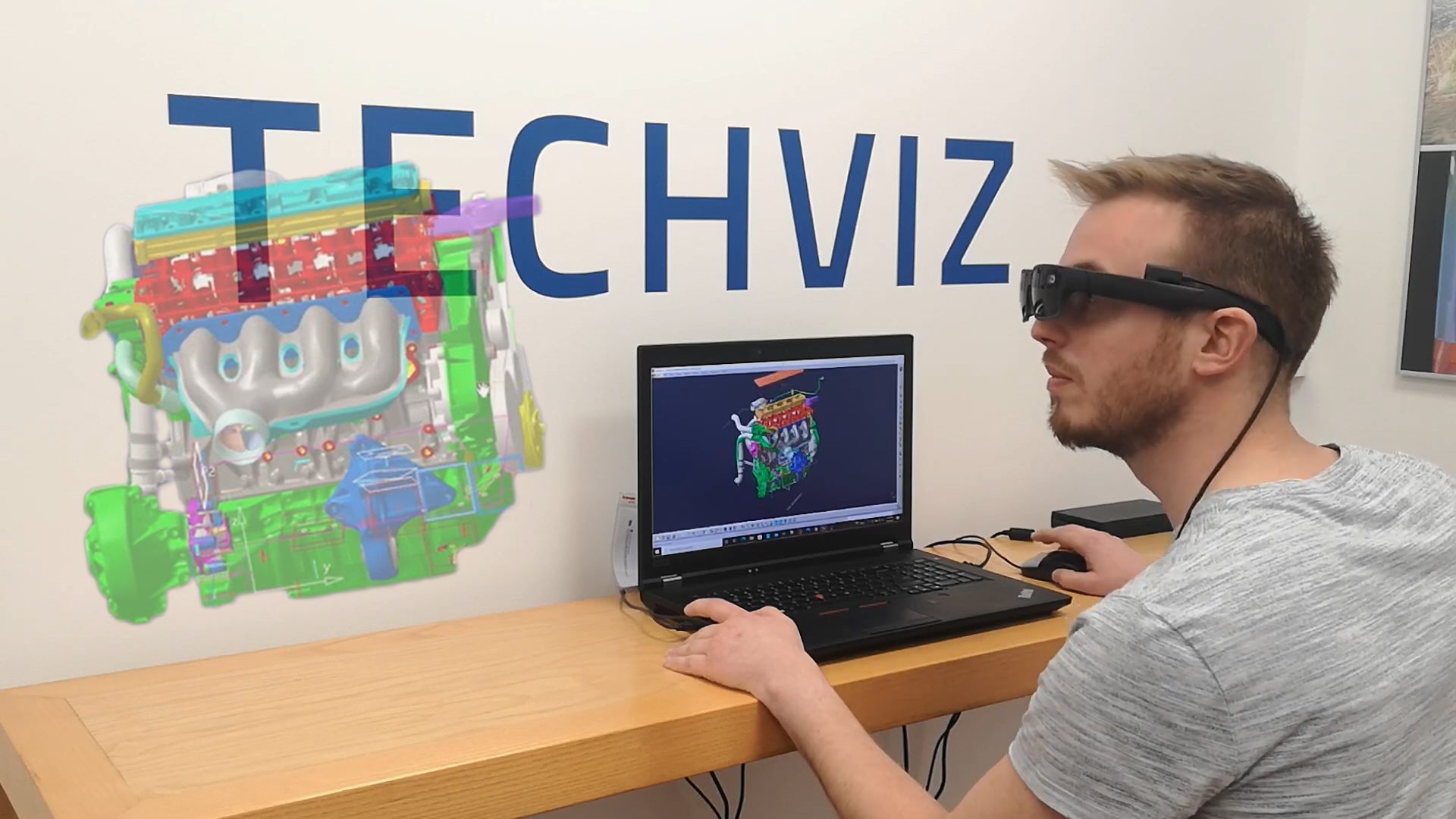 While wearing the smart glasses, users can view both their PC screen and the virtual model on display in their real-world workspace with 1080p resolution to make changes in the CAD environment and check them in 3D. The ThinkReality A3 with TechViz software can display the content directly from the most commonly used CAD software without data conversion. Before this solution, engineers and designers would need separate activities to work on the model and then visualize the result with a headset.
This smarter technology better empowers the people building everything from games to critical infrastructure. The ThinkReality-TechViz solution presents a new way to interact with CAD data and makes it possible to optimize the design of a future product or facility by detecting design flaws early on. It also provides a great way to share design proposals with all stakeholders of a project and optimize iteration to improve quality and accelerate time-to-market.