The ThinkIoT Smarter Store Solutions is all about aiding and enhancing "brick and mortar" stores to flourish in a rapidly changing retail environment. And given the challenges of COVID-19 in retail, it must increase safety measures to give shoppers confidence. Behind this new evolution of technology transforming the retail experience is a team of Lenovo innovators around the world, who created these solutions almost entirely remotely. We talked with three of them – Rakesh Kumar, JunHong Jiang, and Felica Adams – to learn how they navigated and even embraced the current global challenges to create solutions relevant for the times.
As the first person in her family to go to college and as an African American, Felicia Adams, CIoT Offering Manager, brings a unique perspective to each facet of Lenovo's new ThinkIoT Smarter Stores Solution. As an Offering Manager, she validates all the business unit's offerings and makes sure they are serviceable. In every project, she challenges herself to marry innovation and customer satisfaction to provide the most effective solution possible. She strives to find sustainable solutions that put Lenovo ahead of the curve by anticipating customer needs and providing value to businesses in a constantly evolving landscape.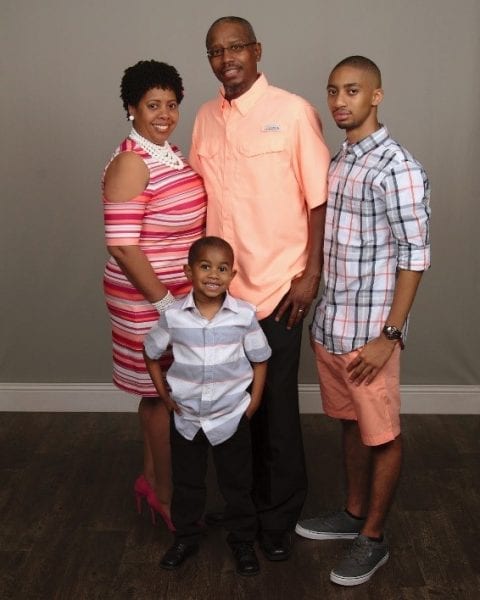 "I am the only female African American in the team. My demographic is a top consumer but a minority group and that led me to think about issues such as, how can we have innovative solutions for African Americans? This can look like making sure to have facial recognition software that recognizes different pigments in the stores – to increase and focus on inclusivity. I had a goal that our solutions would enhance experiences for both the retailer and customer. From here, it was key to consider serving multiple demographics– covering solutions for disabilities, varying heights, specific signages, etc."
Rakesh Kumar is a true technology and innovation enthusiast and has taken his appreciation for the vast solutions tech can bring to contribute to the SmarterStores Solutions. He has been with Lenovo in Morrisville, NC for 2.5 years and is the Chief Solutions Architect Senior Development Manager. He is responsible for validating the CIoT team's offerings and taking care of the platform where they provide services. The responsibilities include making the process standardized across the board, providing onboarding services and monitoring any anomalies that may occur.
"I'm passionate about technology and how to utilize it to make the biggest impact. This helped shape some conversations on what our service should look like. Technology inspires me – the breadth of innovations, solutions to problems that might not even exist – it is exhilarating. I enjoy analyzing and predicting behavior."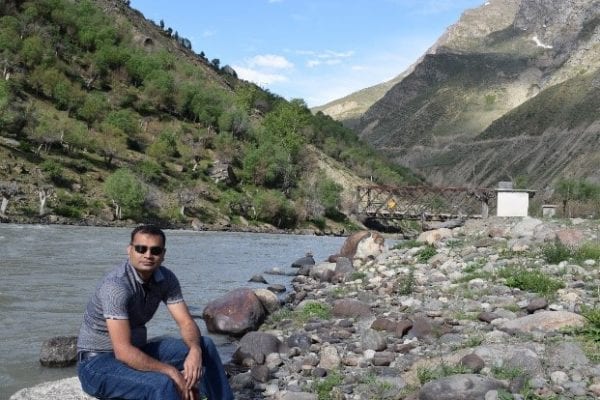 JunHong Jiang is the very definition of a trailblazer: she took her personal experiences with retail and incorporated the ideas to the SmarterStores solution. She is the Director and Principal Project Manager in Lenovo's CIoT Business Unit and made impactful contributions to the SmarterStore Solutions. Based in Lenovo's offices in Beijing, her experience with the fast-paced retail environment in China steered conversations for this project. This is the first retail launch for CIoT, and she is excited to see this solution transform her customers' business practices.
"China is a great regional market, our personal experience with retail here has shaped how we see progress continuing. Many stores here are already employee-less; I don't even bring a wallet to the store anymore, just my phone. Additionally, stores here can recognize your gender and emotions through detectors and point you to recommended areas. I'm exposed to innovations in retail around me every day, and thus pushes me to deploy a service that can keep Lenovo ahead of the technology curve and serve more customers."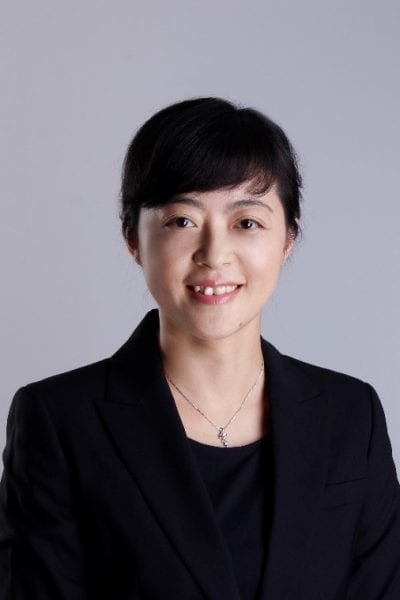 Access the website for more information on Lenovo's Smarter Stores Solution.
Read the news release on Lenovo StoryHub.