When you look at the headlines over the last few months, it's easy to feel pessimistic about the state of the world in 2020, but if you look in the right places there are some green shoots of positive action that give us cause for great optimism. This is certainly true of the wonderful finalists of the Tech4Good awards, who embody the values of smarter technology for all by using technology to improve the world of work, education, health, and our communities.
We are thrilled this year to be promoting the stories of these individuals and causes. As the sponsors of the Tech4Good Education Award category we are building on our commitment to seek out and champion those who are enabling the world's intelligent transformation through purpose-driven, innovative technology.
Addressing the challenge of remote learning amid COVID-19 has illustrated a clear link between technology and education, making the efforts of this year's finalists more significant than ever. We have always believed that every person and business can reach their full promise and potential through smart technology, and as a leading tech company, we believe we have the responsibility to ensure technology is continuously moving society forward.
The awards ceremony is now just around the corner, with finalists announced at the online ceremony on September 24. In its tenth year and in partnership with AbilityNet, this year's winners will highlight the diverse collective of charities, businesses and volunteers in the UK and oversees, who are channeling the power of technology to enable better education in our global communities.
Ahead of the ceremony, we're putting a spotlight on the education category finalists in order to share our platform and draw attention to their fantastic work.
Education for the disadvantaged  
The following finalists are individuals and organizations that have identified marginalized and under-represented groups of children who haven't had the same access as their peers elsewhere in the world, or from more affluent social-economic backgrounds.
The individuals at the helm of these projects are dedicated to breaking down barriers and creating a path to a better future for the children involved, all through the medium of technology.
Children on the Edge: A UK-based organization that is pioneering a digital learning program to circumvent language barriers and deliver meaningful education for 7,500 Rohingya children in Kutupalong in Bangladesh, the largest refugee camp in the world. Children on the Edge provide daily digital lessons projected in 150 classrooms, which tackle the language barrier by developing alternative, creative and visual communication of educational content.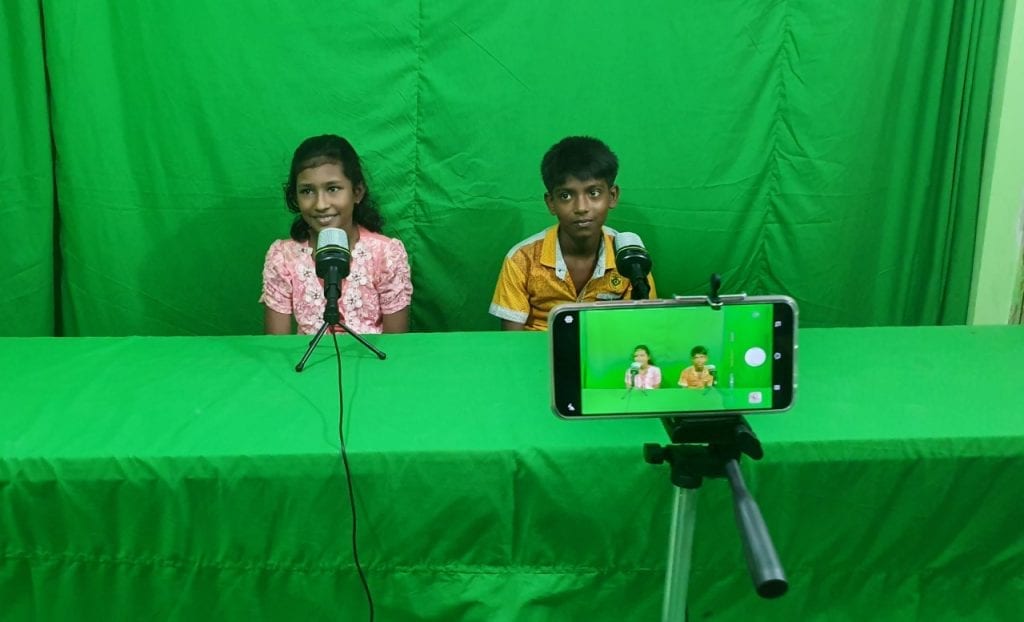 Nishka Mathur: Nishka is a 15-year-old who has demonstrated a passion for tech literacy for young people in disadvantaged communities. Through her 40 workshops, she has introduced more than 1,000 young girls and women to coding and STEM, while also mentoring others to set up coding clubs of their own.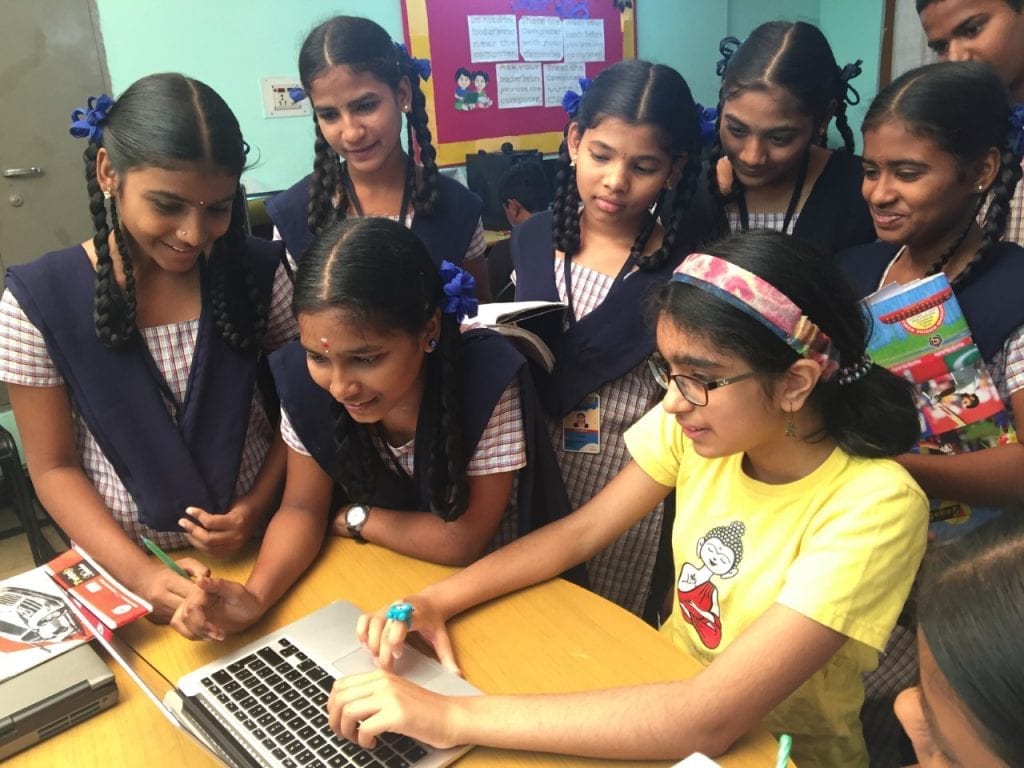 Everyday education heroes
Sometimes, innovation is about simplicity. The following two entries are about simple concepts that have a smart, far-reaching impact. The people fronting both projects have used the potential of technology as a means to bring education to any individual with a laptop, mobile, or TV.
Oak National Academy: A collective of over 300 teachers, Oak National Academy provides free online video lessons to support teachers and parents with remote learning while schools are shut down due to coronavirus. With more than 200 hours of lessons each week and covering core subjects for early years reception through year 10, teachers and parents are able to complement their education plans while navigating learning from home. 
Turn on the Subtitles: Leading with the research that subtitles on television programming can double children's literacy rate, the "Turn On The Subtitles" campaign aims to educate and persuade all major broadcasters in the UK and across the globe to commit and make the technological change required to turn on subtitles by default. Through this effort, the campaign hopes to impact hundreds of millions of children's ability to read.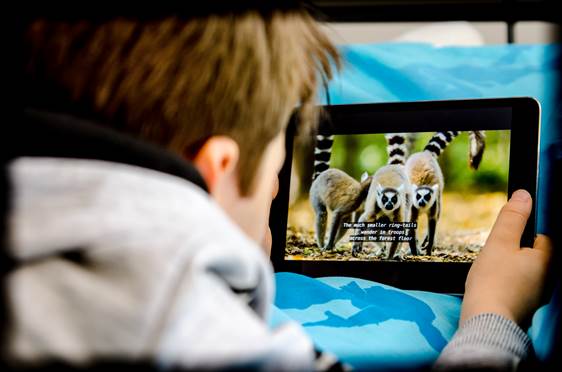 Engineering a better future
Last but by no means least is a finalist that is dedicated to educating the next generation of changemakers who will put accessibility at the heart of technology, another passion point of Lenovo, which we will be covering in another blog ahead of the awards.
GDI: Disability, Design and Innovation MSc: Developed by Global Disability Innovation Hub, the Disability, Design and Innovation MSc is a unique, multidisciplinary approach course taught across three top London institutions. The MSc's objective is to propel the next generation of pioneers in the groundbreaking field of disability innovation, creating graduates able to apply design thinking to disability through Assistive Technology, Inclusive Design and Future Global Technologies.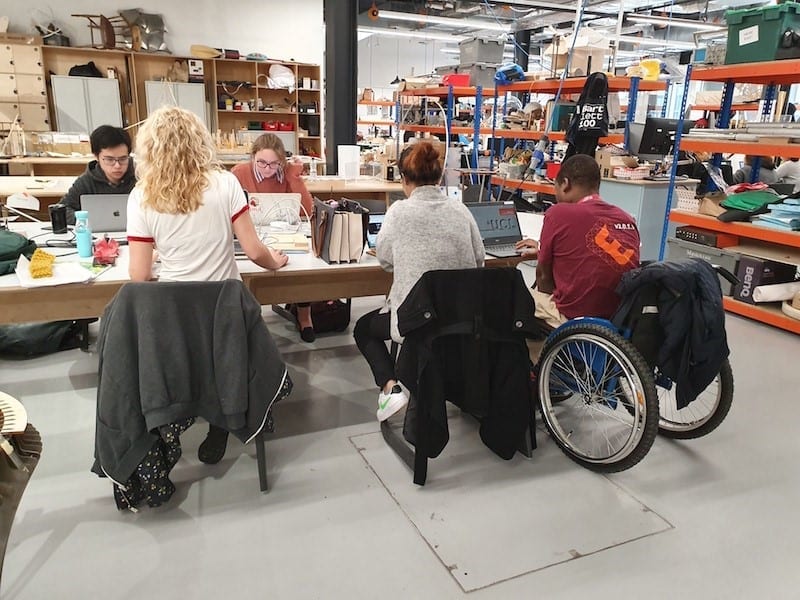 It's inspiring to see how everyday individuals are actively seeking change in their communities and beyond. Their innovative uses of technology show us that with a little imagination, and some help from technology, anyone can create new opportunities.
Congrats to all the finalists. Learn more about the Education category winner, "Children on the Edge".