Pop culture and media coverage of transgender, non-binary, and gender nonconforming people often focuses exclusively on the challenges they face. The struggles are tremendous, of course, and often marked by devastating alienation, violence, and death. We must not ignore those realities—especially during recent and ongoing legislative battles—but we should not fail to recognize the profound joy and liberation within the trans experience. Individuals learn to embrace and embody their full selves, new communities form, and the world becomes richer and more accepting; these are all cause for celebration.
Today, Lenovo celebrates the International Transgender Day of Visibility (TDOV). We join others around the world in raising awareness, calling for inclusion, and recognizing the work ahead to achieve LGBTQ+ justice and equality. TDOV started as a counterbalance to the Transgender Day of Remembrance, which is generally associated with acknowledging the violent discrimination inflicted on members of the transgender community. In contrast, TDOV is an opportunity to publicly rally around progress made and the inherent joy and brilliance of the trans, non-binary, and gender nonconforming community.
While trans people continue to face much greater chances of violence, especially trans people of color, visibility is higher, support is improving for those who choose to medically transition, and employers are embracing meaningful steps to be more inclusive. We have much farther to go, but TDOV offers a moment to recognize the ground gained. And positive messaging can be a powerful deterrent against youth self-harm and suicide.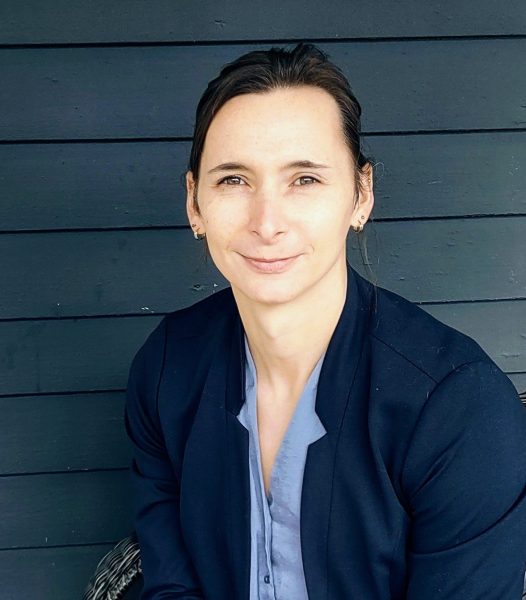 As of 2021, a majority of Americans say they do not personally know a transgender person, according to a Pew Research Center poll. This means that many people's only exposure to trans experience is through media, which often fails to provide balance, positive narratives, or diverse perspectives; there's no substitute for personal interaction. Employees at Lenovo who work with Devin Crock, a director on the legal team, know someone who began their transition in 2019—just before the COVID-19 pandemic hit.
"I want all transgender, non-binary, and gender non-conforming employees to know they can flourish at Lenovo," Devin said. "Becoming your full self is extraordinary, but the process can be difficult at times. I hope that any colleagues transitioning in the workplace find support and do not find it to be lonely."
"I'm so grateful for my husband, my local LGBTQ community in Durham, North Carolina, and the many supportive colleagues at Lenovo," they added.  "Working remotely the last two years has afforded me some time and space to realign my gender expression and navigate physical changes without sitting around a conference table—a surprising silver-lining during the pandemic."
Now, with at least a partial return to the office imminent, Devin will see some colleagues face-to-face for the first time since they began their transition. This marks an opportunity for many of us at Lenovo to normalize and embrace the spectrum of gender expression, without "othering" Devin. (More tips on that later.)
Christin Benninger, a global account manager at Lenovo, discovered both the difficulty and joy of transitioning through the courage of Reina, her daughter.
Christin gave birth to who she thought was a son in 1997, a moment defining the happiest year of her life. As her child approached adolescence, however, they became increasingly reclusive and experienced growing depression—so much that Christin feared for the worst.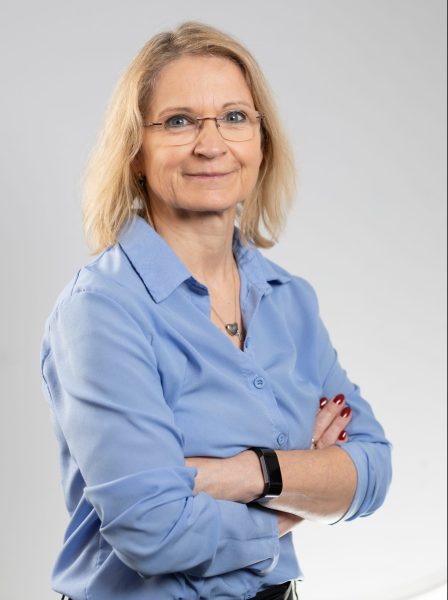 "Finally, right before her 19th birthday, she mobilized all her courage and told me that I actually have a daughter not a son," Christin said. "A great relief on my end—finally her incredible sadness had an explanation! I had no idea at the time what that meant, but I thanked her for her trust and bravery, told her that I loved her and will walk with her every step of her way."
The first two years of Reina's transition were difficult, with no clear instructions or blueprint to follow, but Christin knew it was the only way forward and worth every effort. The pain and uncertainty slowly gave way to what Christin called "increasing numbers of small sparks of joy" as Reina became more confident as the woman she was and is. And crucially, Christin quickly recognized that being transgender was not defined by sexual preference, gender expression, or any other choices: it is a foundational and fundamental sense of self.
Five years later, Reina found her passion and now works for an open and supportive company.
"That positive work environment is a critical factor in Reina being herself, thriving as part of the team, and feeling valued and appreciated!" Christin said. "We decided to share her story to make sure that people become more aware, knowledgeable, and open about what it means to be transgender."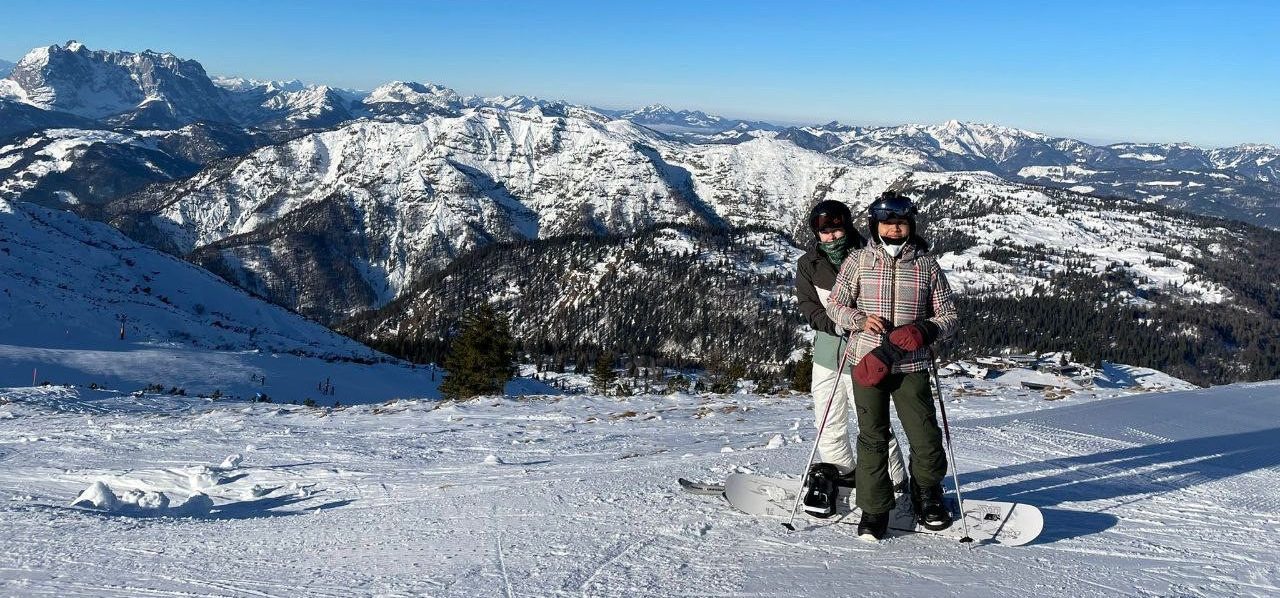 Today, TDOV offers us all a moment to become more thoughtful and compassionate allies, to share resources, generate dialogue, and offer support. The realities of each situation are myriad and complex. As Devin put it, there are as many types of trans identity as there are trans people—at least 1.4 million adults in the U.S. alone (though statistics can be difficult as non-binary, gender nonconforming, and other gender identities might not be represented).
So here's a quick look at the least we can do to support our trans colleagues and communities. These are steps we can take to support our trans colleagues and the trans community on TDOV and every day:
Educate yourself and others. There are countless resources available to support efforts to move beyond visibility. Start with the GLSEN TDOV resources, including guides for students, educators, and advocates. A few other recommendations:
Respect people's pronouns: This simple language adjustment makes spaces more inclusive and normalizes gender diversity. Share your own pronouns when meeting people in a group setting, even if you're cisgender. Add pronouns to email signatures (Lenovo offers templates for this).
"Misgendering someone by using the wrong pronouns can make someone feel unseen or disrespected," Devin said.
Avoid assumptions: There's a wide spectrum of gender identity, and it is often not expressed through pronouns, physical appearance, or other "traditional" signifiers. Look for opportunities to learn and discreetly ask questions.
Be a considerate ally: Allyship is not about publicly calling out someone else's mistakes or engineering a "teachable moment." This can create conflict and uninvited attention. Instead, model the right behavior (e.g., sharing your pronouns) and privately offer resources to educate others.
"If you misgender someone, please don't take it personally when corrected," Devin said. Language is evolving, gender is becoming a more expansive concept, and we can learn together.
If you're concerned about someone's conduct or a moment of potential intolerance or ignorance in the workplace, seek guidance from human resources professionals.
Share positive news! People often reach out to minority or underrepresented groups exclusively in times of tragedy or upheaval. Solidarity and sensitivity matter, of course, but this can be triggering, insensitive, and myopic to the diversity of experiences within a community. Instead, reach out to celebrate a legislative victory or a positive portrayal in entertainment.
The pandemic transformed countless aspects of our lives, forcing a reimagining of how we work, learn, interact, and navigate our lives. What better moment than the "reset" demanded by COVID-19 to challenge our prejudices, unconscious bias, and assumptions, especially in the workplace? On TDOV and every day, let's commit to building inclusion and empowering our colleagues and communities.
"One of the main reasons I wanted to work for Lenovo over three years ago was that I was looking for a professional environment where respect, diversity and inclusion are truly embraced and where we like to learn from each other," Christin said. "Although there is still a lot to learn for everybody every day, these values are held high from top down!"
Lenovo is proud to support employees across the LGBTQ+ community with inclusive policies, a global Code of Conduct that safe guards freedom of gender identity and gender expression, and support for employee resource groups in offices around the world that work to create greater inclusion and understanding of the LGBTQ+ community. In 2022, the Human Rights Campaign Foundation gave Lenovo a perfect score of 100 on the 2022 Corporate Equality Index for the fifth year in a row, as well as the distinction as a "Best Place to Work for LGBTQ Equality." But that does not mean the work is done.
"Trans joy is such a beautiful thing," Devin said. "I hope we all find ways to celebrate and help each other become and express our full selves."