Ayrton Senna is recognized as one of the greatest Formula 1 racers in the sport's history. For most Brazilians, waking up to watch him race on Sunday mornings was as crucial as attending church. As much as they could count on his successful performance in a race, Brazilians could also count on Senna's character to make their nation proud.
He constantly championed the value and importance of education through personal philanthropy, and in his post-race television interviews. Ayrton Senna's life and leadership were cut short all too soon. After his death in a 1994 race, his family cemented his legacy by forming Instituto Ayrton Senna with the mission of providing access to quality education for as many youths as possible.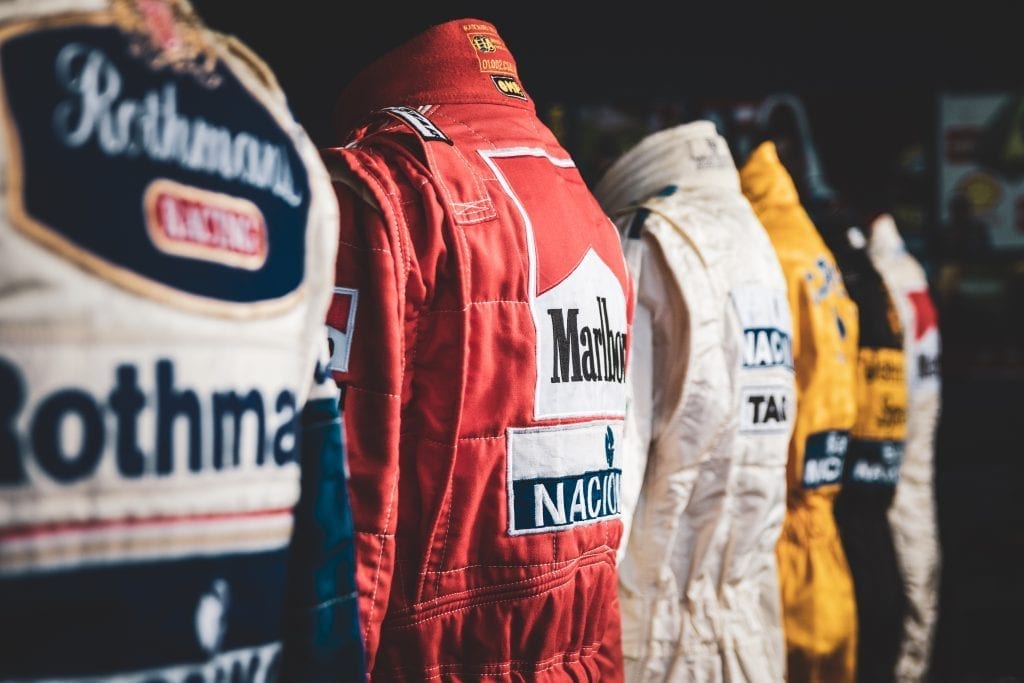 "To me, it is an honor and a privilege to work with Instituto Ayrton Senna and to work closely with Viviane Senna, who brought the dream of her brother into reality," commented Ricardo Bloj, General Manager of Lenovo's PC and Smart Devices business in Brazil. His leadership and Lenovo's alignment to Ayrton Senna's vision has shaped an innovative marketing partnership between the business and the NGO established in Ayrton Senna's memory. Together, they're working to provide better access to quality education in Brazil, because as Bloj puts it, "Ayrton understood that without access to quality education for Brazilians, the nation could never be a fully developed country."
Today, 48 million students are enrolled in Brazil's public schools, most of whom would not otherwise have the means to attain an education. Instituto Ayrton Senna works with Brazil's public education system to provide solutions for teacher training, educational systems management, and to advocate for public policy that supports Brazil's education system.  
Lenovo partnered with Instituto Ayrton Senna in 2019, coupling their shared mission with contributions for each consumer unit sold in Brazil. All machines that are part of the partnership are sold with a sticker that has the institute's logo and the wording that assures consumers that their purchase supports education. Given Lenovo's scale as the world's #1 PC company, the partnership has delivered $1.3M USD in contributions to Instituto Ayrton Senna, and has benefitted more than 150,000 students per year.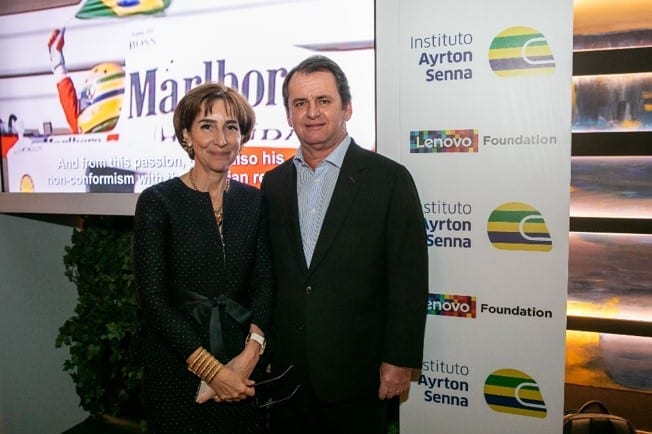 In addition to Lenovo's Brazil-based General Manager, Ricardo Bloj, the partnership has received strong support from Luca Rossi, who oversees Lenovo's PC and Smart Device business for all of Latin America, Europe, Middle East and Africa. "The initial support for this partnership from Luca, Yolanda Conyers and Lenovo Foundation has been vital for its success. After almost three years of partnership planning and delivery, I feel that together with IAS, we have contributed to the education system in Brazil, especially during 2020 when so many teachers and students needed stronger, innovative support to teach and learn remotely," states Bloj. 
Lenovo employees are also able to take pride in the partnership through a matching contribution program and volunteer opportunities to come after the pandemic. Ricardo Bloj himself has now joined the NGO board of Instituto Ayrton Senna (IAS), crediting the initiative for giving him hands-on experience with the potential of corporate social responsibility. 
"I've learned to be a more socially responsible executive, being more sensitive to the challenging reality of organizations like IAS that support and help the most needed. It has been a great experience to serve on the board of IAS, especially while learning more about their innovative work and how they faced the impact of COVID-19 on the education system. Also, as a board member, I am able to help on the collection of funds for the "McDia Feliz" campaign in November which fundraised for IAS and Instituto Boldrini (Children Cancer treatment)." 
"I've learned to be a more socially responsible executive, being more sensitive to the challenging reality of organizations like IAS that support and help the most needed."
As Lenovo and Instituto Ayrton Senna head into their third year of partnership, Lenovo continues to look for similar opportunities to integrate social purpose into the daily way of doing business. This outlook for the future is not possible without the committed leadership of Rossi and Bloj, who see the partnership for its long–term strategy and mutual benefit for Lenovo's marketing in Brazil.
"I have no doubt that our brand perception has been helped by our partnership with IAS. Many customers selected Lenovo because of the effort, putting us at the top of the consumer market in Brazil, and I can feel the pride of Lenovo employees who are proud to work at a company that gives back."