March 22nd, 2022 – Today, on World Water Day, Lenovo has announced a global partnership with Wine To Water (W|W), a non-profit organization committed to supporting life and dignity for all through the power of clean water. This multiyear agreement sees Lenovo support W|W's mission to support the life and dignity for all, through its holistic community WASH (water, sanitation, hygiene) programs in Nepal and The Amazon region, Water4Schools, and various disaster relief initiatives.
Pause for a moment to consider how you use water every day. From brushing teeth, drinking a cup of coffee, to washing clothes, water is vital in our daily lives.  Imagine having to walk six kilometers a day to a water source and carrying up to 20 liters at a time home.
This is the reality of over 785 million individuals around the world that do not have access to basic water services and over 884 million individuals who do not have a safe source of water.
"Access to safe and clean water is something that we at Wine To Water talk about every day. With a goal of clean water for all, we are honored to partner with Lenovo Foundation." said Courtney Mattar, Senior Philanthropy Manager, Wine To Water.  "It's exciting to work with an organization that understands how critical it is to invest in sustainable initiatives that make a lasting difference for communities around the world. Clean drinking water is a catalyst to unlock so many opportunities for families and school-aged children. Lenovo Foundation's support will have a transformational impact now and for years to come."  continued Mattar
At Lenovo, we recognize the value of water and our role in helping to preserve it as a vital natural resource, especially as water plays a part in many of Lenovo's products and operations. In 2021, Lenovo also endorsed the UN CEO Water Mandate, an initiative that mobilizes business leaders to address global water challenges through corporate water stewardship.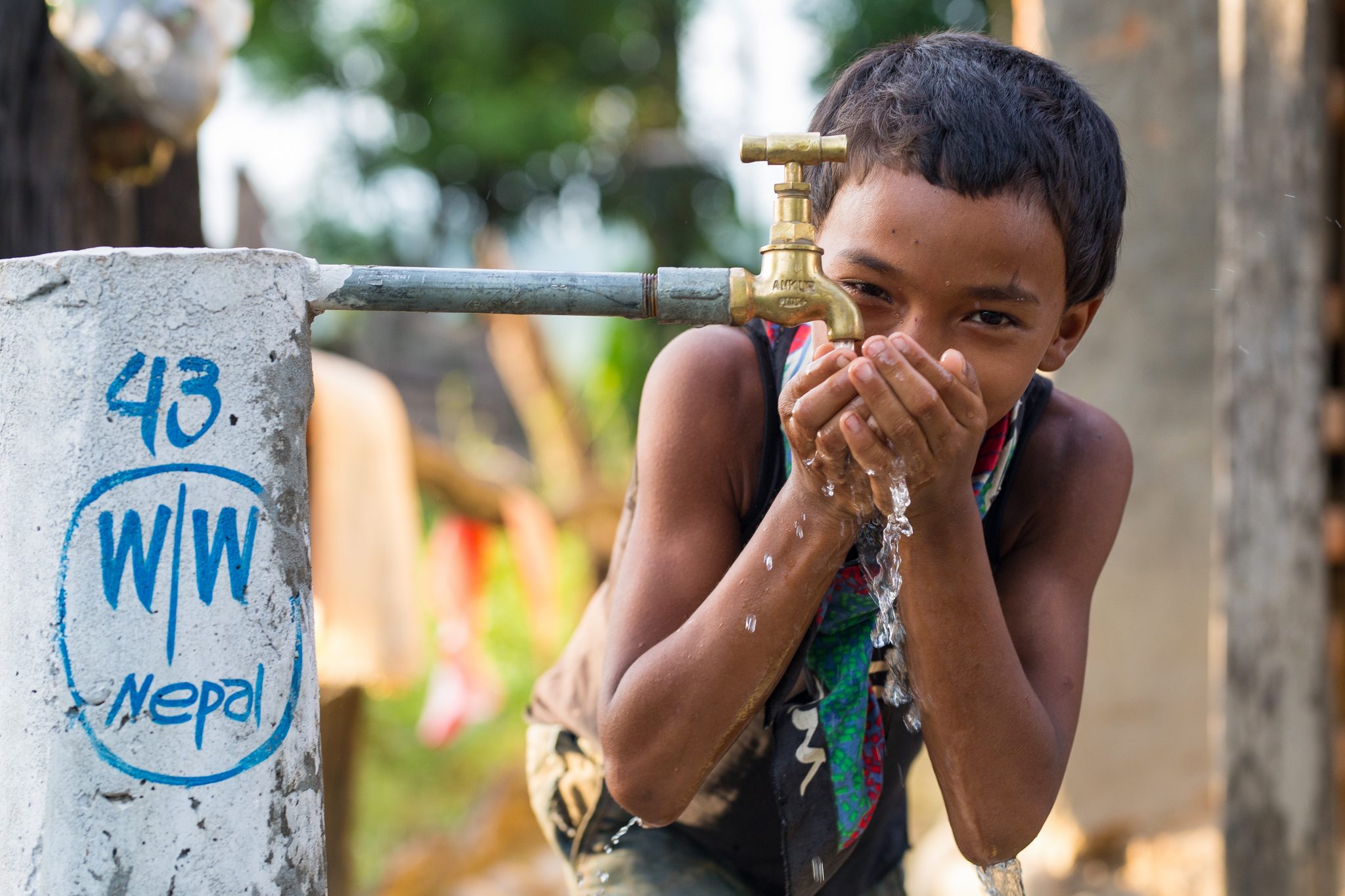 W|W supporting life and dignity for all through the power of clean water
W|W is tackling the critical issue of water access and sanitation through its commitment to supporting life and dignity for all through the power of clean water.
At its core, each project represents a community-led model that integrates water and sanitation education initiatives, which are key strategies for transformational social, environmental, and economic impacts. W|W works to directly advance the United Nations Sustainable Development Goal Six of ensuring availability and sustainable management of water and sanitation for all, helping to foster a ripple effect addressing SDG's One, Three, Four, Five, Six and Eight; Eliminate Poverty, Good Health and Well-Being, Quality Education, Gender Equality, Clean Water and Sanitation Hygiene, Economic Growth and Development.
"W|W's commitment to local empowerment and long-term impact will be vital to achieving SDG 6, and in turn the other SDGs closely linked to WASH services. We are excited for this partnership and to provide technology solutions to accelerate W|W's work with communities around the globe," said Rachel Donahue, Water Resource and Environmental Engineer, Lenovo.
"Water and sanitation are essential to human dignity. When communities gain sustainable access to both, it is life changing," continued Donahue.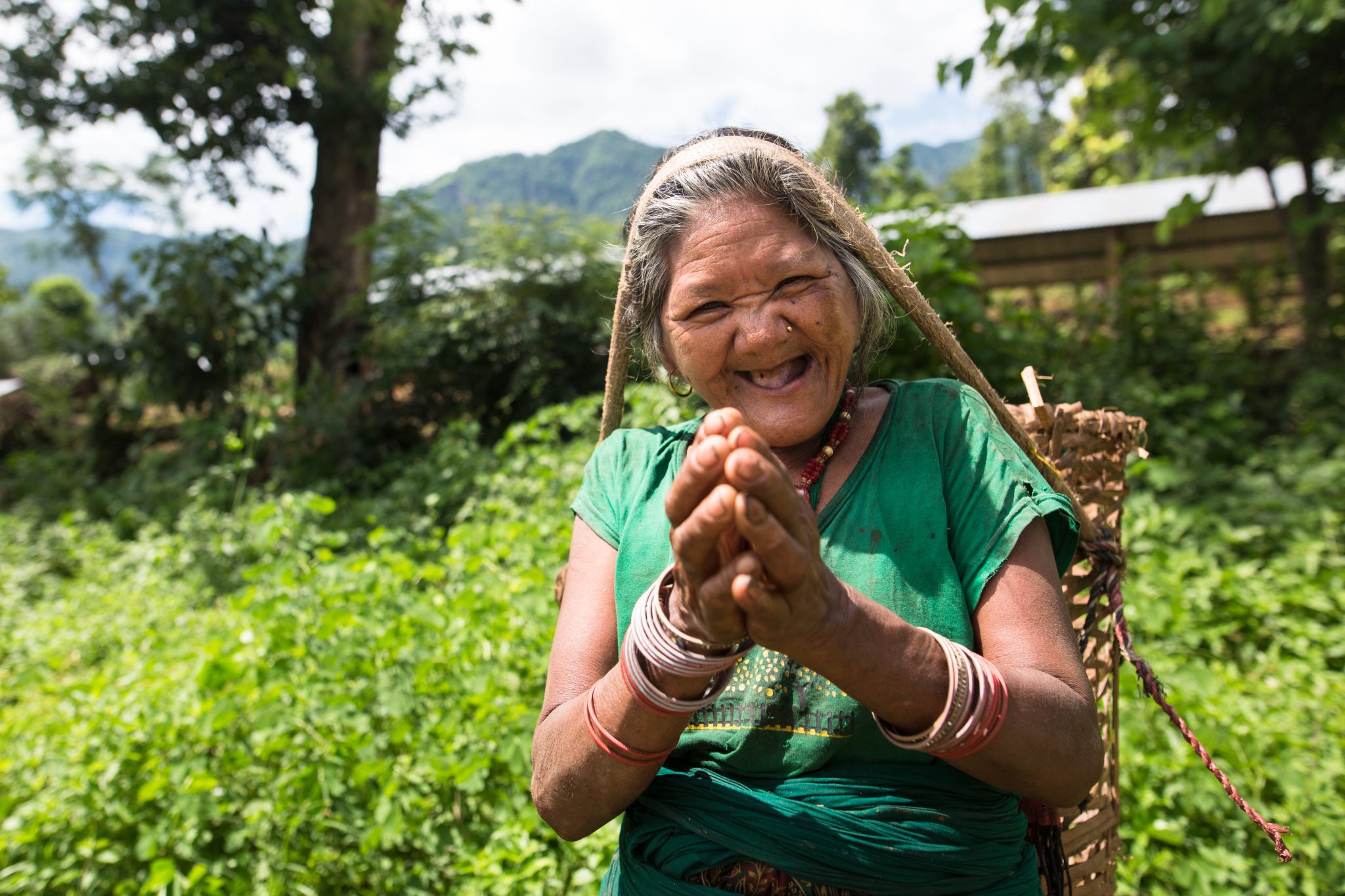 The water crisis negatively impacts all genders, but has a disproportionate impact on women and girls, who are more likely to be responsible for collecting water for their families. This responsibility makes it difficult for girls to attend school and for women to hold jobs due to the time spent collecting water and the illnesses contracted by contaminated water sources.
W|W has provided over 1.4 million individuals with access to clean water since 2007. In Colombia, Nepal, Dominican Republic, Tanzania, Uganda, and in the Navajo Nation through Indigenous Peoples & Nations Program, W|W has implemented their community-based approach to provide clean water access and WASH (Water, Sanitation & Hygiene) education to those who need it most.
Smarter Technology Leads to Community Collaboration
Lenovo will provide technology solutions in six key W|W locations. These solutions will empower community leaders from various locations to collaborate, share best practices and support each other as the community gains access to clean water.
"Three cheers to the Lenovo Foundation. From the remote mountains of Nepal to the Amazon River, Wine To Water staff need robust technology to do their work and be connected to a global team. Thank you for choosing W|W to be your global water partner and investing in the power of clean water," said Doc Hendley Founder of Wine To Water.
Read more about Lenovo's sustainability initiatives in the our most recent ESG Report, including our 2030 greenhouse gas emissions reduction goals approved by the Science-Based Targets initiative.
About Lenovo
Lenovo (HKSE: 992) (ADR: LNVGY) is a US$60 billion revenue Fortune Global 500 company serving customers in 180 markets around the world. Focused on a bold vision to deliver smarter technology for all, we are developing world-changing technologies that power (through devices and infrastructure) and empower (through solutions, services and software) millions of customers every day and together create a more inclusive, trustworthy and sustainable digital society for everyone, everywhere. To find out more visit https://www.lenovo.com, and read about the latest news via our StoryHub.
About Wine To Water
Wine To Water (W|W) is a global clean water organization committed to preserving life and dignity through the power of clean water, helping over 1.4 million people in 51 countries gain access to safe and clean water since 2007.  W|W relentlessly seeks an end to the root cause of global poverty by providing sustainable water solutions in communities around the world. To accomplish our mission and vision, we develop WASH (water, sanitation, hygiene) solutions in direct partnership with local leaders through water access, water filtration, hygiene education, and sanitation. W|W is hyper-focused on strategic WASH programs in Nepal, the Dominican Republic, The Amazon (W|W office located in Colombia), and Tanzania, along with ongoing disaster response efforts in the United States and around the world. To learn more, visit winetowater.org