Conceived as an ecosystem of digital innovation and a meeting point to interact with the latest technologies, Spazio Lenovo will open in September
MILAN, 29 July 2020 – Lenovo's first concept store in Europe − Spazio Lenovo − will open in Milan in September. Born out of Lenovo's cutting-edge IT vision, Spazio Lenovo will be a cultural ecosystem dedicated to digital innovation; a space that combines a wealth of experience with the chance to get to know about the latest technology trends.
In addition to the store and showcase of Lenovo's most innovative products, Spazio Lenovo will include a space for events; rooms for workshops, briefings and business meetings; areas dedicated to Lenovo's partners; the Lenovo Lounge; a coworking area; and a café.
Spazio Lenovo is a place to experience first-hand Lenovo's technology and product offering in a lively and stimulating environment, allowing consumers and customers to gain insights into the latest technology trends, exchange ideas, learn through the learning platform and join entertainment activities all the while discovering  the values that define the Lenovo brand.
"Spazio Lenovo brings Lenovo's vision of Smarter Technology for All to life in a new physical space where people come in contact with technology and see how IT can improve individuals' lives and businesses while deriving better societal outcomes", said Luca Rossi, Senior Vice President, Intelligent Devices Group, Lenovo. "We are happy to open the first Lenovo Space in Europe and to do so in Milan. More than ever, in this moment of reopening, companies are called to collaborate with institutions and society to establish a debate on new ways of working, learning and social interaction, and it's our responsibility to contribute to this progress. Technology was key in enabling workers, students and people in general to remain productive, continue learning, look at new ways of entertainment and stay in touch with their family and friends during the emergency, and our aim is that Spazio Lenovo becomes a meeting point where people can discover the huge potential of technology in supporting smart living, smart working and smart learning moving forward".
Spazio Lenovo will encompass a comprehensive offering of events and cultural activities and a training platform on the different applications of technology aimed at diverse audiences, from families to students, professionals or entrepreneurs.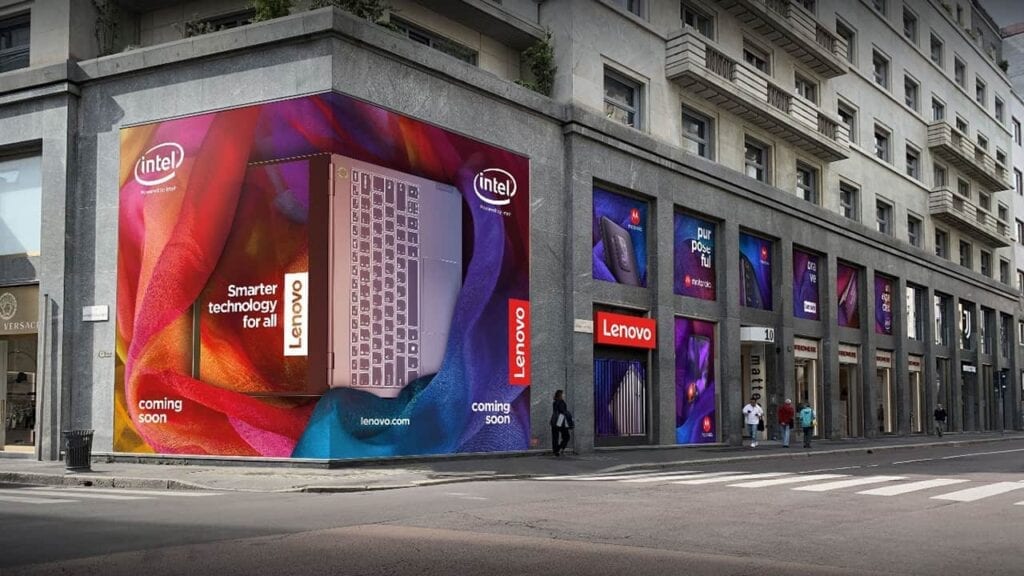 About Lenovo
Lenovo (HKSE: 992) (ADR: LNVGY) is a US $50 billion Fortune Global 500 company, with 63,000 employees and operating in 180 markets around the world.  Focused on a bold vision to deliver smarter technology for all, we are developing world-changing technologies that create a more inclusive, trustworthy and sustainable digital society. By designing, engineering and building the world's most complete portfolio of smart devices and infrastructure, we are also leading an Intelligent Transformation – to create better experiences and opportunities for millions of customers around the world. To find out more visit https://www.lenovo.com, follow us on LinkedIn, Facebook, Twitter, YouTube, Instagram, Weibo and read about the latest news via our StoryHub.