ThinkCentre M75n and M75n IoT Nano form factor desktops available now
June 24, 2020 – Today, Lenovo announced its latest ThinkCentre ultra-small form factor "Nano" desktops. The 350ml ThinkCentre M75n is the smallest desktop in the ThinkCentre portfolio and is perfectly suited to respond to the ways and spaces in which people now work. Powered by AMD Ryzen™ PRO processors, with solid state storage and Windows 10, the M75n delivers powerful desktop performance and robust security helping users accomplish their daily tasks.
The ThinkCentre M75n IoT is an intelligent edge computing device with powerful AMD Athlon™ processors that can protect, collect, analyze and interpret real-time data from multiple sources helping businesses optimize production or maximize efficiencies.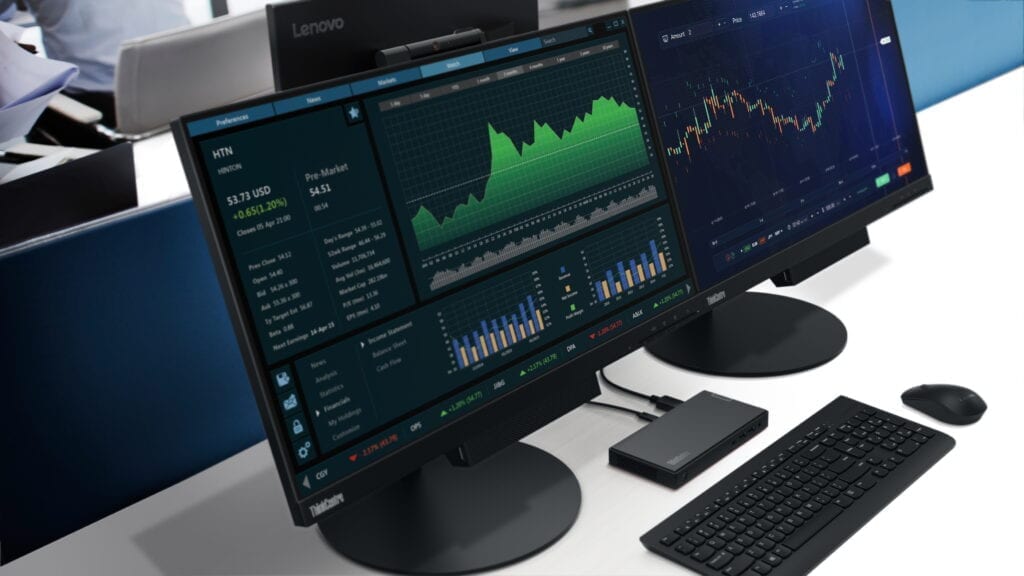 Powerful Productivity
ThinkCentre M75n features options that are proven to boost employee productivity, like Modern Standby, which allows users to receive emails, Voice over IP calls, and instant messages while the device is in standby mode and then rapidly resumes to full function. Even though it's only 22mm thin, ThinkCentre M75n doesn't sacrifice connectivity for size. It has all the ports users need to stay connected to peripherals, networks, and accessories. Users can also connect to two displays for multitasking, plus a full-size keyboard and mouse, headphones, and more. A USB Type-C port located on the front panel offers fast charging of compatible devices and quick data sharing.
Today's desktops need a flexible purpose. The M75n can be mounted anywhere with the appropriate accessories — on the wall, behind a monitor, under the tabletop. Or keep it free for ultimate grab-and-go portability. Weighing just 505 grams, the M75n is a portable workhorse enabling easy transition from office to home for maximum productivity Simply connect ThinkCentre M75n to an external keyboard, mouse and up to two displays for a multi-monitor, ergonomic, full desktop computing experience.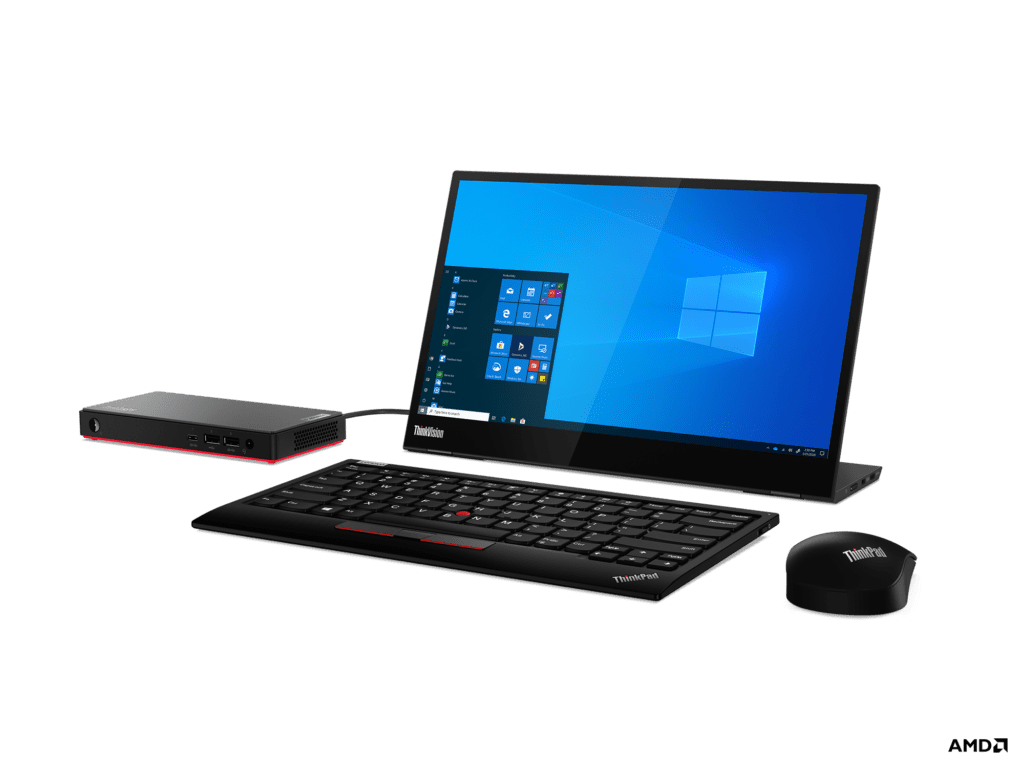 Real-Time Data Analysis, Anytime, Anywhere
Ideal for integrating into warehouse, retail and healthcare edge computing environments, the ThinkCentre M75n IoT supports WiFi and Bluetooth®, wireless connections to efficiently transport data to the cloud or data center. It can also serve as a dedicated ThinClient for the perfect Work-From-Home platform that can be securely deployed and managed remotely as a cloud based or desktop as a service model.  In order to support the Edge compute and ThinClient solutions, the M75n IoT supports a variety of OS options and maintains built-in driver support for older OS versions to ensure backwards compatibility.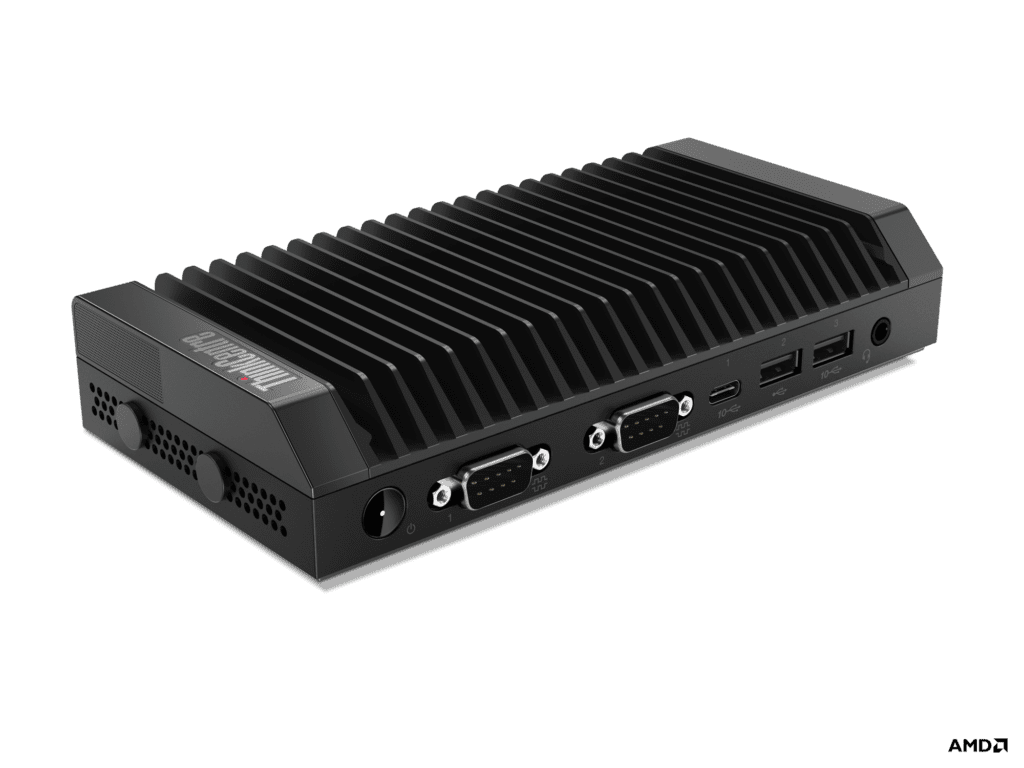 The previously announced ThinkCentre M90n is also now available with 4G/LTE WWAN for enhanced high-speed connectivity in more remote locations. As integral devices within Lenovo's SmartEdge solutions framework, the Nano IoT desktops can process and interpret data from multiple sources (sensors, inverters, sirens, displays, cameras, and more) efficiently and send only what matters to the cloud or data center with reduced latency.
Furthermore, ThinkCentre devices protect critical data and business processes with the reinforced security of ThinkShield solutions. ThinkCentre Nano desktops have built-in security features, such as a dTPM 2.0 chip, Smart USB protection, individual USB port disablement, and a chassis intrusion switch, plus many more security features that can be customized to meet your unique needs.
Pricing and Availability1
ThinkCentre M75n is available now, starting at $539.
ThinkCentre M75n IoT is available now, starting at $329.
ThinkCentre M90n IoT is available now, starting at $539.
Visit http://www.lenovo.com/think/ for more information.
About Lenovo
Lenovo (HKSE: 992) (ADR: LNVGY) is a $50 billion Fortune Global 500 company that employs 57,000 employees and operates in 180 markets around the world. Focused on a bold vision to deliver smarter technology for all, we are developing world-changing technologies that create a more inclusive, trustworthy and sustainable digital society. By designing, engineering and building the world's most complete portfolio of smart devices and infrastructure, we are also leading an Intelligent Transformation – to create better experiences and opportunities for millions of customers around the world. To find out more, visit https://www.lenovo.com, follow us on LinkedIn, Facebook, Twitter, YouTube, Instagram, Weibo and read about the latest news via our StoryHub.
LENOVO and THINKCENTRE are trademarks of Lenovo. AMD, RYZEN and ATHLON are trademarks of Advanced Micro Devices, Inc. All other trademarks are the property of their respective owners.  ©2020, Lenovo Group Limited.
1 Prices do not include tax and do not include shipping or options and are subject to change without notice; additional terms and conditions apply. Reseller prices may vary. All offers subject to availability. Lenovo reserves the right to alter product offerings, features and specifications at any time without notice.