NAF and Lenovo will now serve 5,000 students in 21 states in program's fourth year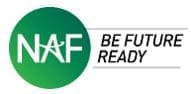 (New York, NY) – September 19, 2017: Lenovo and its nonprofit partner focused on high school STEM (Science, Technology, Engineering and Math) education, NAF, today announced that 68 new NAF academies have been selected to join the Lenovo Scholar Network for the 2017-18 school year. This brings the number of NAF Lenovo Scholar Network academies across the U.S. to 118, serving 5,000 students in 21 states.
The Lenovo Scholar Network, now in its fourth year, provides comprehensive STEM education and mobile app development opportunities to underserved high school students across the nation. 57 of the 68 academies joining the Lenovo Scholar Network this school year will offer mobile app development to students for the very first time.
NAF and Lenovo initially announced the expansion of the Lenovo Scholar Network earlier this spring with the news of a $1 million grant from Lenovo. The grant provides funding and Lenovo technology over the next three years for select NAF academies and opens the Lenovo Scholar Network program to all NAF academy themes – finance, information technology, health sciences, hospitality and tourism, and engineering – with the goal of advancing STEM education and opportunities to more than 10,000 additional students over the next three years.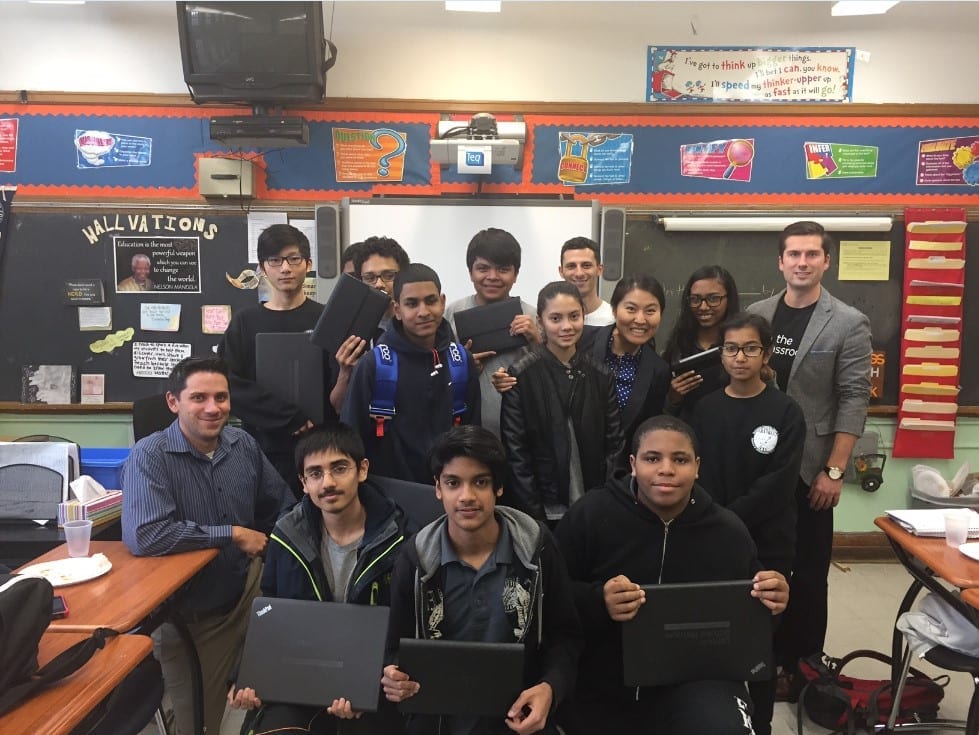 In conjunction with the Massachusetts Institute of Technology (MIT) App Inventor, now part of the MIT Computer Science and Artificial Intelligence Lab (CSAIL), Lenovo Scholar Network students also have the opportunity to develop Android mobile apps using Lenovo devices as part of an annual national app challenge. Lenovo and NAF created the Mobile App Development Competition in 2014 to encourage greater interest among underserved high school students in STEM subjects, while also providing them with entrepreneurial and technology skills needed to pursue careers in computer science, programming, and engineering. NAF and MIT collaborate to provide technical assistance to Lenovo Scholar Network participants, and to develop support materials for teachers using MIT App Inventor.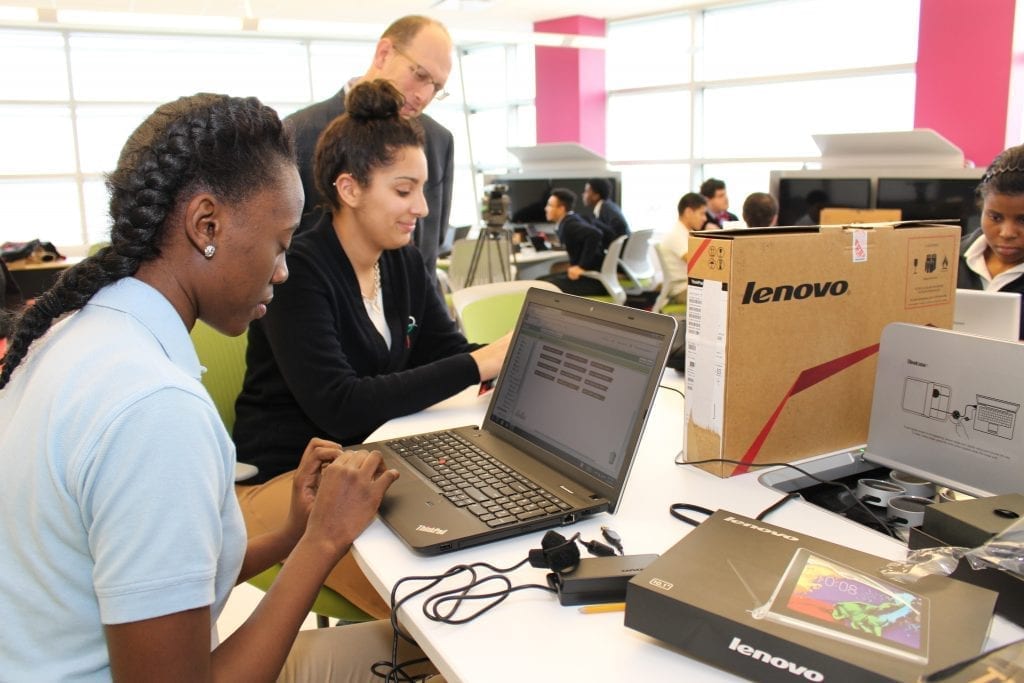 New Lenovo Scholarship Network partnership benefits include allowing students to earn NAFTrack Certification credit, part of Lenovo's commitment as a NAFTrack Certified Hiring Partner, and expanding engagement opportunities with Lenovo, including Lenovo in the Classroom volunteer events.
The 68 Academies that have been invited by NAF to join the Lenovo Scholar Network beginning in the 2017-2018 academic year can be found at http://lenovoscholars.com/participants/.
To learn more about the Lenovo Scholar Network and follow along with students' app creation journey, visit www.lenovoscholars.com or check out #LenovoScholars on social media.
Quotes:
"The growth we've achieved over the last four years in this program is an incredible testament to not only the success of our partnership with NAF but the real-world, critical skills the Lenovo Scholar Network offers to NAF students. We are thrilled to welcome all the new academies and their students to the Lenovo Scholar Network and continue the important work of cultivating the next generation of developers and entrepreneurs." – Rob Cato, executive director, Public Sector, Workstation & OEM Sales at Lenovo.
"Lenovo and NAF are thrilled to welcome our new NAF academies to the Lenovo Scholar Network for the 2017-18 school year and are extremely proud of the tremendous growth – it is a major milestone. We are grateful to Lenovo for their continued commitment and dedication to our partnership and together we will continue to bring vital STEM skills to thousands more students across the nation." – JD Hoye, NAF President
# # #
About Lenovo
Lenovo (HKSE: 992) (ADR: LNVGY) is a US$43 billion global Fortune 500 company and a leader in providing innovative consumer, commercial, and enterprise technology. Our portfolio of high-quality, secure products and services covers PCs (including the legendary Think and multimode YOGA brands), workstations, servers, storage, smart TVs and a family of mobile products like smartphones (including the Motorola brand), tablets and apps. Join us on LinkedIn, follow us on Facebook or Twitter (@Lenovo) or visit us at www.lenovo.com.
About NAF
NAF is a national network of education, business, and community leaders who work together to ensure that high school students are college, career, and future ready.
NAF works with high need communities to transform the high school experience through an educational design that includes industry-specific curricula, work-based learning experiences, and relationships with business professionals, culminating in a paid internship. NAF academies fit within and enhance school systems, allowing NAF to become an integral part of a plan for higher achievement at a low cost. NAF academies focus on one of five career themes: finance, hospitality & tourism, information technology, engineering, and health sciences. During the 2016-17 school year, more than 96,000 students attended 675 NAF academies across 36 states, including D.C. and the U.S. Virgin Islands. In 2016, NAF academies reported 96{93486410d65ab4c22f1925dba97444a1d889a389c7d5a800942ed0eabf5969fa} of seniors graduated with 92{93486410d65ab4c22f1925dba97444a1d889a389c7d5a800942ed0eabf5969fa} of graduates with post-secondary intentions. For more information, please visit: https://naf.org/
Contacts:
Courtney Savoia, NAF
646.896.3881
csavoia@naf.org
George Farthing, Lenovo
919.257.6242
gfarthing@lenovo.com
Tags