Nanjing, China, Jan.14, 2019 – China's Southeast University, based in Nanjing, Jiangsu Province of China, established its School of Artificial Intelligence (the School) and Institute of Artificial Intelligence (the Institute). Dr. Yong Rui, CTO and SVP of the Lenovo Group, was appointed as Part-Time Dean of the School and the Institute.
The School and the Institute will be focusing their efforts on the whole industry chain of AI, including basic AI theories, supporting systems, and innovative applications—including smart equipment & manufacturing systems, smart cities, and human-machine collaborative medical diagnosis and treatment.
"This is a great project that connects academia to industry," said Dr. Rui. "I will make a great effort to further facilitate the cooperation between the Lenovo Group and the university, and help build the School and the Institute into a world-class artificial intelligence innovation center and research organization."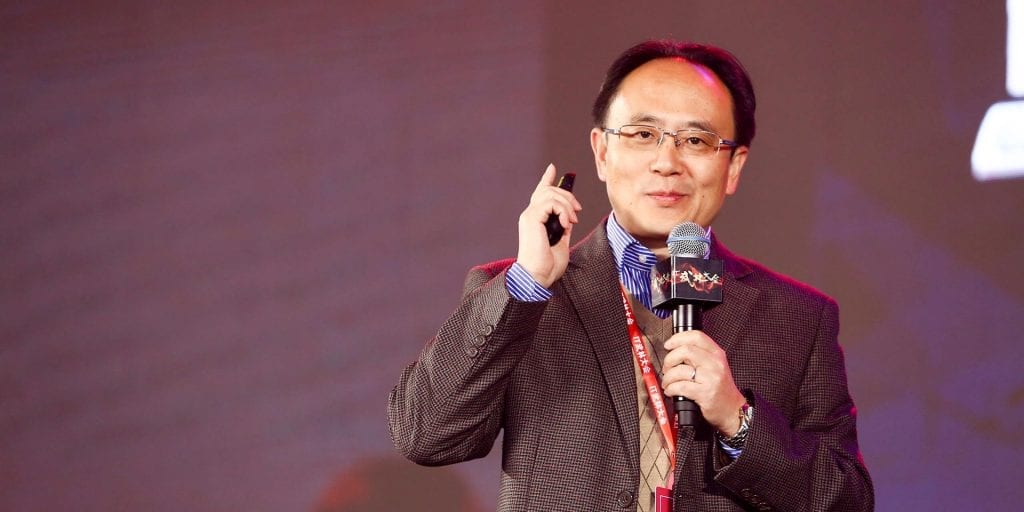 To further support the program, Lenovo Research and Southeast University signed several collaboration agreements to jointly build a "Computer Vision and Augmented Reality Joint Lab" and a "Big Data Center." In addition, Lenovo Research set up a "Lenovo Research Scholarship" to incentivize top-notch innovative talents studying at Southeast University's School of AI.
This is not the first time that Lenovo Research has collaborated with Southeast University. In 2017, it co-founded a joint lab with the university to study wearable and intelligent human body vital signs measurement technology. One of the key projects at the lab is the SmartVest, which is currently in development and would record ECG signals in real time and monitor heart health.
In the era of AI, Lenovo has made it clear that it aims to drive and enable industries' intelligent transformation. It will be focusing on Smart IoT, Smart Infrastructure and Smart Vertical Solutions. To make the vision a reality, close university-industry collaboration is one of the most important driving forces.
About Dr. Yong Rui
Dr. Yong Rui is Chief Technology Officer and Senior Vice President of Lenovo Group. He oversees Lenovo's corporate technical strategy, research and development directions, and also leads Lenovo Research. He worked for Microsoft for 18 years, and was Deputy Managing Director of Microsoft Research Asia before joining Lenovo. A Fellow of ACM, IEEE, IAPR and SPIE, Dr. Rui is recognized as a leading expert in AI. He holds 65 US and international issued patents, and received the prestigious 2018 ACM SIGMM Technical Achievement Award and 2016 IEEE Computer Society Technical Achievement Award.
About Lenovo Research
Founded in 1999, Lenovo Research is one of the most important innovation engines of Lenovo. Currently, Lenovo Research is led by Dr. Yong Rui, Lenovo CTO and SVP. It is a globalized corporate research institution, with research centers located in China's Beijing, Shanghai and Shenzhen, US' Raleigh and Chicago, and Japan's Yokohama. Its research areas include artificial intelligence, device Innovation, cloud Computing, 5G, and smart lifestyle innovation & incubation.