September 23, 2020 – Today, Lenovo™ announced a global expansion of its Linux® portfolio, extending its certification program that was announced in June to include PCs preinstalled with Canonical's Ubuntu® LTS operating system. Previously only accessible to enterprises via a customized bid, a comprehensive range of nearly 30 Ubuntu-loaded devices will now be available for purchase via Lenovo.com. These include 13 ThinkStation™ and ThinkPad™ P Series Workstations and an additional 14 ThinkPad T, X, X1 and L series laptops, all with the 20.04 LTS version of Ubuntu, with the exception of the L series which will have version 18.04.
"Lenovo's vision of enabling smarter technology for all really does mean 'for all'.  Our announcement of device certification in June was a step in the right direction to enable customers to more easily install Linux on their own. Our goal is to remove the complexity and provide the Linux community with the premium experience that our customers know us for. This is why we have taken this next step to offer Linux-ready devices right out of the box," said Igor Bergman, Vice President of PCSD Software & Cloud at Lenovo.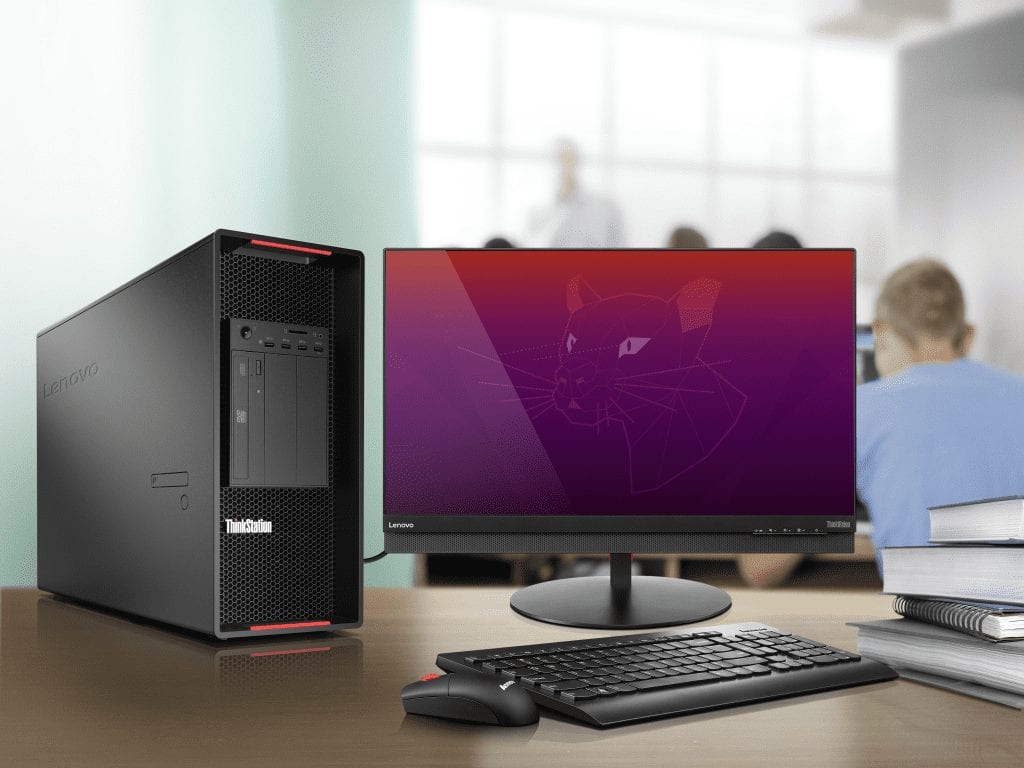 With this expansion comes increased accessibility to open source apps, libraries and tools to enhance developers' productivity. Not only does this offer a seamless out-of-box experience for those who previously braved the often time-consuming process of loading Linux onto their Lenovo devices themselves, it also provides this community of programmers, software developers, AI professionals and other Linux users an increased range of devices to choose from.
"Lenovo's expansion of Ubuntu certified devices shows great commitment to open source and the Linux community. With data scientists and developers increasingly needing Linux for emerging workloads, this collaboration enables enterprises to equip their employees with the assurance of long-term stability, added security and simplified IT management," said Dean Henrichsmeyer, VP of Engineering at Canonical.
By providing these devices preloaded with the OEM version of Ubuntu, Lenovo is removing complexity for Linux users and introducing end-to-end web and phone support for platform-related Linux issues.
Availability
Included in this global expansion are the following Lenovo ThinkPad and ThinkStation devices[i] which will be available globally starting September 2020 and rolling out in phases through 2021:
ThinkPad T14 (Intel and AMD)
ThinkPad T14s (Intel and AMD)
ThinkPad T15p
ThinkPad T15
ThinkPad X13 (Intel and AMD)
ThinkPad X13 Yoga
ThinkPad X1 Extreme Gen 3
ThinkPad X1 Carbon Gen 8
ThinkPad X1 Yoga Gen 5
ThinkPad L14
ThinkPad L15
ThinkPad P15s
ThinkPad P15v
ThinkPad P15
ThinkPad P17
ThinkPad P14s
ThinkPad P1 Gen 3
ThinkStation P340
ThinkStation P340 Tiny
ThinkStation P520c
ThinkStation P520
ThinkStation P720
ThinkStation P920
ThinkStation P620
For more information, visit our website.
About Lenovo
Lenovo (HKSE: 992) (ADR: LNVGY) is a US $50 billion Fortune Global 500 company, with 63,000 employees and operating in 180 markets around the world.  Focused on a bold vision to deliver smarter technology for all, we are developing world-changing technologies that create a more inclusive, trustworthy and sustainable digital society. By designing, engineering and building the world's most complete portfolio of smart devices and infrastructure, we are also leading an Intelligent Transformation – to create better experiences and opportunities for millions of customers around the world. To find out more visit https://www.lenovo.com, follow us on LinkedIn, Facebook, Twitter, YouTube, Instagram, Weibo and read about the latest news via our StoryHub.
LENOVO, THINKPAD and THINKSTATION are trademarks of Lenovo. The registered trademark Linux® is used pursuant to a sublicense from the Linux Foundation, the exclusive licensee of Linus Torvalds, owner of the mark on a worldwide basis. Ubuntu is a registered trademark of Canonical Ltd. All other trademarks are the property of their respective owners.  ©2020, Lenovo Group Limited.
###
[1] On-shelf dates may vary by geography and products may only be available in select markets. All offers subject to availability. Lenovo reserves the right to alter product offerings, features and specifications at any time without notice.