Lenovo™ to offer three free months of cloud gaming service on new Lenovo Legion™ and IdeaPad™ gaming PCs1
March 18, 2021 – Lenovo has teamed up with Google to offer three months of free access to Stadia Pro, the cloud gaming subscription service offered by Google, on new Lenovo Legion and IdeaPad gaming PCs.1 By collaborating with Stadia, Lenovo continues a long-standing strategy of offering gamers worldwide more choice in how and where they play.
Stadia is the gaming service from Google that allows players to instantly play more than 130 games across their devices—PC, phone and TV—with no game downloads or updates. Games can be purchased individually or with a Stadia Pro subscription.
Stadia Pro includes a great collection of free games to claim and play instantly, with new games added every month, and which are available to play as long as players remain subscribed to Stadia Pro. Pro subscribers also get exclusive discounts on other games available for purchase in the Stadia store, including titles like Immortals Fenyx Rising, Cyberpunk 2077, NBA 2K21, Assassin's Creed: Valhalla and Watch Dogs: Legion. Games purchased on Stadia are available to players permanently without additional fees or subscriptions.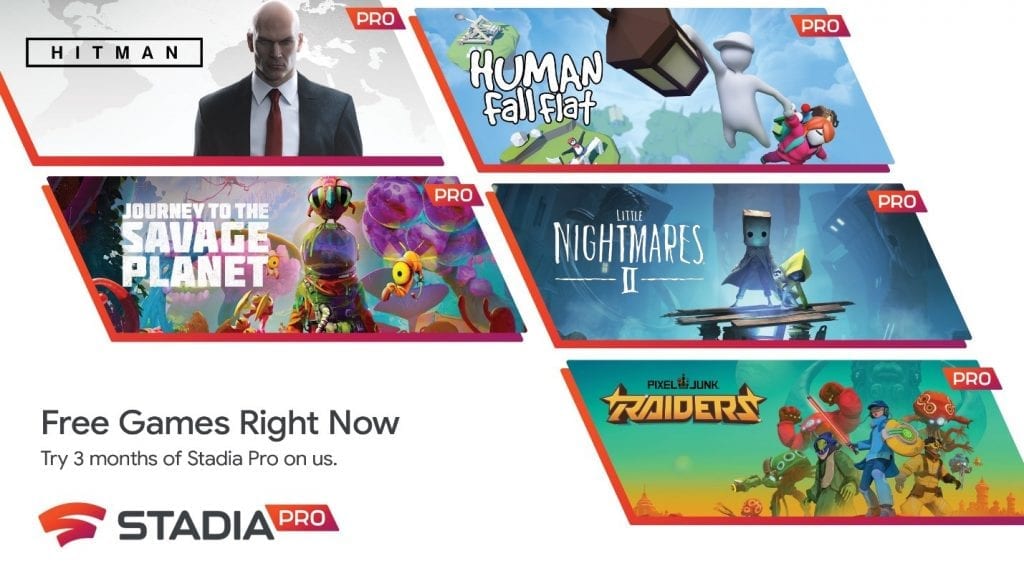 The collaboration means anyone who purchases a new Lenovo Legion or IdeaPad gaming PC1 will receive three free months of access to the Stadia Pro gaming experience. Customers will be able to redeem the optional offer via Lenovo Vantage, the "My Software" page on Lenovo devices, using a URL with a special redemption code. The offer will also be available via our Legion Gaming community on gaming.lenovo.com in select markets.
The offer will roll out starting this month in 22 markets across North America and Europe.
For more information on availability, visit this link.
For terms and conditions on this offer, visit this link.
For general information on Stadia, visit this link.
1 Google Stadia Pro is available for three months free of charge, and can be redeemed directly on select new Lenovo Legion and Lenovo IdeaPad gaming laptop and desktop PCs (manufactured after April 5, 2021) and through a limited number of offer codes made available on gaming.lenovo.com in the following markets: Austria, Belgium, Canada, Czech Republic, Denmark, Finland, France, Germany, Hungary, Ireland, Italy, Netherlands, Norway, Poland, Portugal, Romania, Slovakia, Spain, Sweden, Switzerland, United Kingdom, United States. Offer code may only be redeemed by users who have not previously redeemed a similar code. Other limitations apply. (See Offer Terms and Conditions.)
LENOVO, LENOVO LEGION and IDEAPAD are trademarks of Lenovo. Google is a trademark of Google LLC. All other trademarks are the property of their respective owners. ©2021, Lenovo Group Limited.