Today, Lenovo announced that Che Min (Jammi) Tu has been appointed Senior Vice President, Group Operations Officer of the company. His appointment follows the announcement earlier this year of Gianfranco Lanci's retirement as Corporate President and Chief Operating Officer.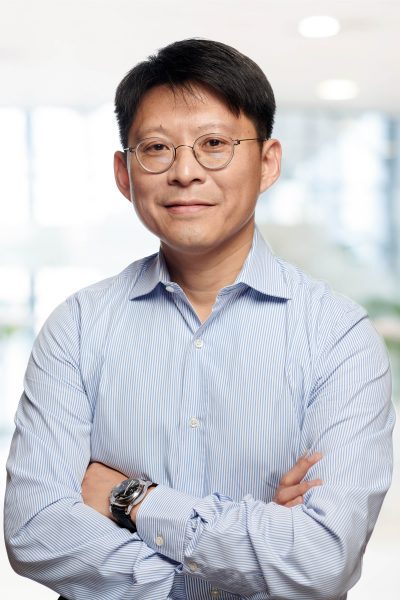 In his new role, Tu will continue to build on the company's strengths in operational and supply chain excellence as the Group transforms beyond devices to devices plus solutions and services. He will drive the company's operational performance and work across the three core business groups SSG (Services and Solutions Group), ISG (Infrastructure Solutions Group), IDG (Intelligent Devices Group) as well as lead the overall company-wide digital transformation. 
Tu, who has nearly 25 years of financial and operational experience, joined Lenovo in 2012 as the Chief Financial Officer (CFO) of the EMEA region. He has held numerous executive and operational leadership roles in the company, including CFO for the Personal Computing & Smart Devices (PCSD) Group, eCommerce, and Global Accounts organizations. Most recently, Tu served as COO of Lenovo's Intelligent Devices Group (IDG), where he was part of the leadership team that led the Business Group to record performance. Tu reports directly to Lenovo CEO Yuanqing Yang and is a member of the Lenovo Executive Committee.  
"I am confident that under Jammi's leadership, we will build on our legacy of operational excellence as we continue our Group transformation," said Yuanqing Yang, Chairman and CEO.   
Prior to his recent positions, Tu held several leadership roles at Acer, Inc., including Chief Financial Officer of the company. He holds a Bachelor of Science degree in Statistics and Mathematics from Tamking University and a Master of Business Administration degree from the University of Manchester.
Lenovo (HKSE: 992) (ADR: LNVGY) is a US$60 billion revenue Fortune Global 500 company serving customers in 180 markets around the world. Focused on a bold vision to deliver smarter technology for all, we are developing world-changing technologies that power (through devices and infrastructure) and empower (through solutions, services and software) millions of customers every day and together create a more inclusive, trustworthy and sustainable digital society for everyone, everywhere. To find out more visit https://www.lenovo.com and read about the latest news via our StoryHub.