New multi-year agreement sets the course for Lenovo Legion gaming devices to continue powering MotoGP™ eSport Championship events
MADRID, March 17, 2021 – Dorna Sports and Lenovo™ have renewed a multi-year agreement to extend the collaboration between the two brands, ensuring Lenovo will continue in its role as a key partner of the MotoGP eSport Championship. The technology leader will remain the exclusive provider of gaming PCs, monitors and accessories for the Championship's four live events1 – giving the best gamers in the series the opportunity to compete on high-performance and stylish Lenovo Legion gaming devices.
The collaboration began in 2018 and ushered in a new era for the MotoGP eSport Championship that has seen it go from strength to strength. The industry's total eSports viewership is expected to grow from 454 million to 646 million in 2023.2 With more live and virtual events than ever, the Championship has a growing global audience and has garnered more than 80 million video views and 10.5 million fan engagements since the partnership began.3

This year's MotoGP eSport Global Series will consist of eight races held across four rounds from May to November.1 Onsite events are currently set to begin with the Gran Premio d'Italia Oakley on May 28, 2021, followed by the Motorrad Grand Prix von Österreich on August 13, 2021 and the Gran Premio Octo di San Marino e della Riviera di Rimini on September 17, 2021.1 As ever, Valencia and the Gran Premio Motul de la Comunitat Valenciana will host the season finale; this year on November 12, 20211 as the grid takes on the final battle of the season on their powerful Lenovo Legion PCs.
For more information, visit https://esport.motogp.com/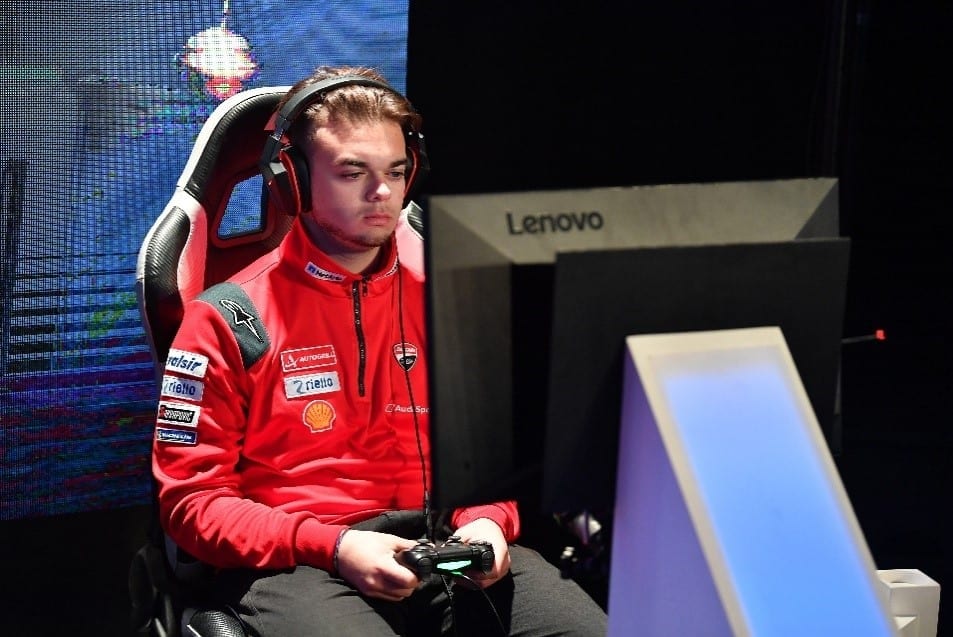 About MotoGP eSport
Further expanded and more hotly-contested than ever, the MotoGP eSport Championship is back in 2021 with a broader format and a host of new, exciting challenges designed to test the ability of gamers from around the world. Following a highly successful 2020, this year marks the series' fifth season. Now, the race is on to create another stunning competition. In 2021 the MotoGP eSport Championship will once again be played on the Official MotoGP video game, and the Pro Draft kicks off in March 2021 as four Online Challenges decide which names make it into the next phase, the Pro Draft Selection. A total of 22 names can qualify for this phase where MotoGP teams pick the competitor to represent them in the main event: the Global Series.
About Dorna Sports
Dorna Sports is an international sports management, marketing and media company, founded in 1988. The organization has its headquarters in Madrid, and further branch offices in Barcelona, Rome and Tokyo. Dorna has been the exclusive commercial and television rights holder for the FIM Road Racing World Championship Grand Prix MotoGP since 1992. With more than 60 years of history MotoGP is the pinnacle of motorcycle racing. Dorna has an all-encompassing Grand Prix event management philosophy, with 360º direct involvement in all areas of the MotoGP World Championship. Dorna has additional involvement in further motorcycling events, such the eni FIM World Superbikes Championship (WSBK), the FIM CEV Repsol International Championship and the Red Bull MotoGP Rookies Cup, which seeks to promote the development of the next generation of riding talent.
About Lenovo
Lenovo (HKSE: 992) (ADR: LNVGY) is a US $50 billion Fortune Global 500 company, with 63,000 employees and operating in 180 markets around the world.  Focused on a bold vision to deliver smarter technology for all, we are developing world-changing technologies that create a more inclusive, trustworthy and sustainable digital society. By designing, engineering and building the world's most complete portfolio of smart devices and infrastructure, we are also leading an Intelligent Transformation – to create better experiences and opportunities for millions of customers around the world. To find out more visit https://www.lenovo.com, follow us on LinkedIn, Facebook, Twitter, YouTube, Instagram, Weibo and read about the latest news via our StoryHub.
1 Races and dates are subject to change based on global and local health and safety guidance.
2 Based on Insider Intelligence January 2021 estimates
3 Based on Dorna Sports' internal data
LENOVO and LENOVO LEGION are trademarks of Lenovo. DORNA and MOTOGP are trademarks of Dorna Sports, S.L. All other trademarks are the property of their respective owners. ©2021, Lenovo Group Limited.