Lenovo Celebrates a Quarter Century of the Iconic Laptop with the Limited-Edition

ThinkPad Anniversary Edition 25
RESEARCH TRIANGLE PARK & YOKOHAMA – October 5, 2017 – Lenovo (HKSE: 992) (ADR: LNVGY) today proudly announced, at an exclusive event at the Yamato Labs in Japan, the birthplace of ThinkPad, a limited-edition model to celebrate twenty-five years of design and engineering innovation. The ThinkPad Anniversary Edition 25 is a modern incarnation of the classic design and includes iconic "retro" features such as a backlit 7-row ThinkPad Classic keyboard, dedicated volume buttons, multiple status LEDs and a multicolor logo.
The design concept launched on June 25th 2015 using social media as a method to gather feedback and preferences from ThinkPad fans and loyalists from around the world. In addition to the classic features, the ThinkPad Anniversary Edition 25 is a thoroughly modern laptop. Powered by an Intel® Core™ i7-7500U processor with discrete NVIDIA GeForce 940MX graphics and a 14-inch full HD display with touch, the ThinkPad "Retro" performance is a far cry from the original 700C.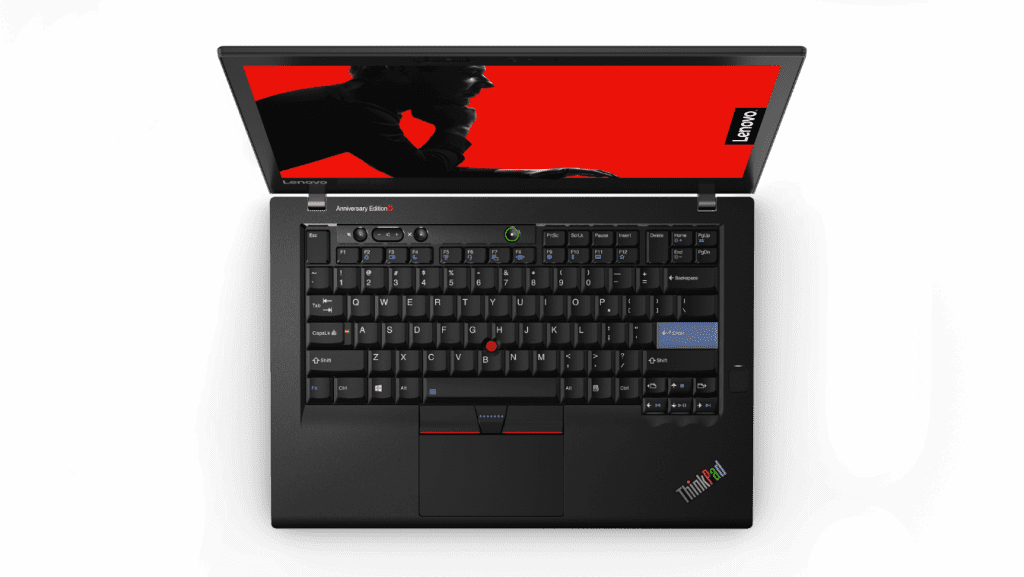 25 Years of Uncompromised Innovation
Designed by Richard Sapper and engineered in the Yamato Labs in Japan, the original ThinkPad 700C announced on October 5th 1992. Inspired by the traditional Japanese bento box, the 700C was the start of an amazing journey. In the space of a couple of months, it won more than three hundred awards and became a status symbol for presidents and CEO's.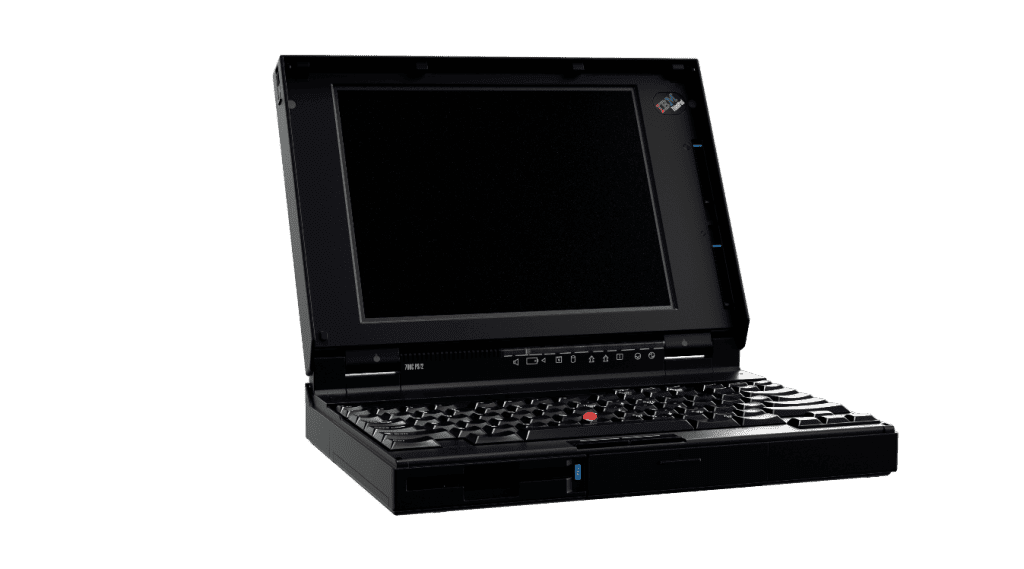 130 million unit sales later, ThinkPad is an icon in the IT industry. It has helped explorers reach Earth's remotest places, supported dozens of missions into space and facilitated countless businesses to grow. In fact, we have looked back over the years and collected a number of stories where ThinkPad has changed the world. So, what makes ThinkPad so special?
"ThinkPad design creates a powerful and synergistic relationship between form and function. It balances sophisticated aesthetics, thoughtfully crafted user experiences and renowned engineering in order to deliver superior products," said David Hill, former Chief Design Officer, Lenovo. "25 years after the introduction of the original 700C, the latest X1 Carbon is immediately recognizable as a ThinkPad."
ThinkPad at 50 – What Next?
As technology has advanced with exponential speed, the designers and engineers behind ThinkPad have remained purpose-driven in their quest to continually reimagine mobile computing while preserving the original concept. From the ThinkPad 701C with the "butterfly" keyboard to the 2-in-1 convertible X1 Yoga with "rise and fall" keyboard, the relentless quest for perfection has made ThinkPad the number one business laptop of all time. Over the next twenty-five years, ThinkPad will continue to develop, innovate and deliver the technologies of tomorrow. Arimasa Naitoh, former head of the Yamato Labs and affectionately known as the father of ThinkPad, firmly believes that the future is in safe hands.
"From the original 700C to the latest X1 Series, ThinkPad has proved it can enable business transformation and offer customers uncompromised mobility," he says. "Our team of engineers imagine a future world where ThinkPad creates new segments and further enrichens user experiences as technology becomes more embedded in our lives."
Quotes
"ThinkPad has helped revolutionize how we do things. Business, education, healthcare, supply chain, transportation and finance are just a few segments that have been transformed by mobile computing over the past twenty-five years," said Gianfranco Lanci, president and COO, Lenovo. "The next twenty-five years are an opportunity for new generations to discover the wonders of ThinkPad. As long as there are customer pain points, there will be a ThinkPad to fix them."
"Our collaboration with Lenovo has driven true mobile PC innovation and transformed how businesses get things done," said Jim Johnson, vice president of the Client Computing Group and general manager of the Client Customer Engineering Group at Intel Corporation. "From the 1992 ThinkPad 700C to today's ultralight, connect-anywhere X1 series 2in1s, we continue to push boundaries together for commercial-class performance, security and manageability that empowers the modern workforce."
"It has been a privilege to partner with the ThinkPad team to evolve mobile computing from the first ThinkPad notebook computers running Windows 3.1 to the latest ThinkPad X1 Yoga that lights up modern experiences in Windows 10," said Peter Han, Vice President, Partner Devices and Solutions, Microsoft. "We look forward to our continued collaboration with Lenovo to deliver new experiences such as mixed reality and AI that will help ThinkPad users achieve even more."
Pricing and Availability:
ThinkPad Anniversary Edition 25 is available in limited quantities in select countries.
The price will be $1899, and the product will be available on Lenovo.com and through business partners.
About Lenovo
Lenovo (HKSE: 992) (ADR: LNVGY) is a $43 billion global Fortune 500 company and a leader in providing innovative consumer, commercial, and data center technology. Our portfolio of high-quality, secure products and services covers PCs (including the legendary Think and multimode YOGA brands), workstations, servers, storage, networking, software (including ThinkSystem and ThinkAgile) solutions, smart TVs and a family of mobile products like smartphones (including the Motorola brand), tablets and apps. Join us on LinkedIn, follow us on Facebook or Twitter (@Lenovo) or visit us at www.lenovo.com.
Press Contacts
Adrian Horne
+33 6 88219861
adrianhorne@lenovo.com