Lenovo's EdVision program empowered PWU to construct a best-fit remote learning ecosystem and ensure learning continuity during the pandemic.
The Philippine Women's University (PWU) is one of the top educational institutions in the Philippines, offering basic education to a wide spectrum of education levels, from preschool, senior high school, undergraduate, and graduate programs. As a partner in Lenovo's EdVision program, the university was able to accelerate its digital transformation – adopting Lenovo solutions and devices to create a smart, online classroom so that staff, faculty, and students were empowered to better navigate the new learning system.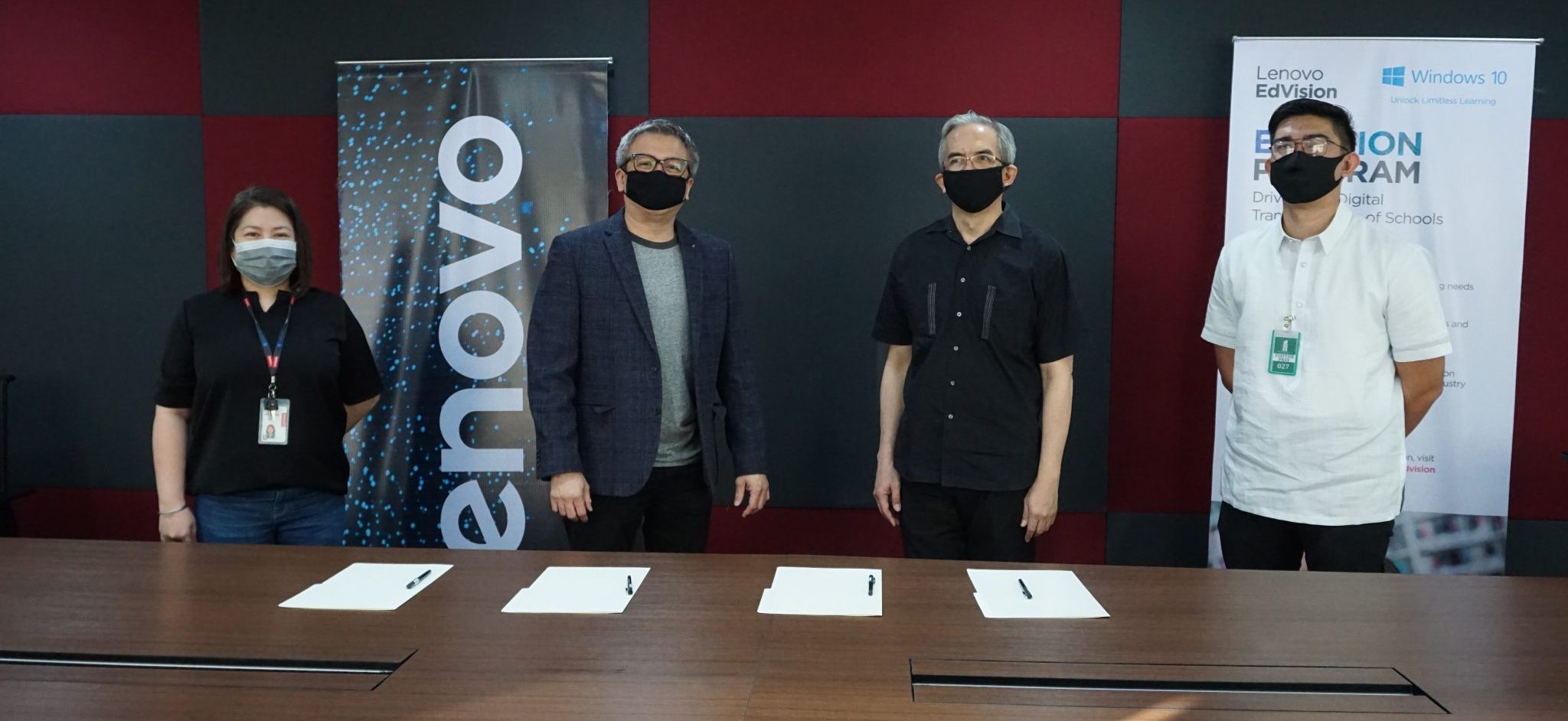 Adopting digitalization for long-term growth
PWU has long been known as a pioneer in distance education. While most of the education sector was unprepared to open the academic year 2020-2021 in the online sphere, PWU had already begun rolling out digital solutions to its education system for approximately 500 academic personnel, including a learning management system for students.
"Long before the pandemic, we had already put a content management system in place that provides e-learning support to our students and teachers. We also have a cloud-based system that they can utilize for enrollment, checking and inputting grades, and even receiving updates on the latest university announcements. Digital solutions were already implemented and were just improved to further support the change in the education system," said Michael Ventanilla, PWU ICT Head.
When the COVID-19 pandemic hit, PWU implemented distance education for its 3,500 enrollees and 400 teachers. However, shifting completely to a combination of distance and hybrid education posed challenges for PWU, in terms of devices, connectivity, or finances. In particular, educators had difficulty embracing the digital channels needed to effectively facilitate their online classrooms.
"We have a very diverse faculty with a wide age range. Some teachers are digital immigrants and not as accustomed to online tools as the others. They had to stretch their digital knowledge and learn a new skill set. We created a team led by the dean of IT and research, which organized helpful webinars at the beginning of the school year about the tech tools they would use. That's why we're now looking forward to the skill enablement workshops under the Lenovo EdVision program, that will help them advance their digital skills and prepare them for the future of education," Mr. Ventanilla said.
Accelerating digital transformation with Lenovo EdVision
Through the EdVision program, PWU distributed the ThinkCentre M90n Nano — Lenovo's smallest computer – along with tablets and V14 Intel laptops to its staff, faculty, and students to enable them to better navigate the new learning system. Staying conscious of the varied financial situations of the students, the institution also offered the option for them to make payments for their Lenovo devices through installments.
Furthermore, Lenovo partnered with the university to co-fund the development of a Lenovo Smart classroom setup. This offers students and teachers a more interactive and personalized learning experience that ensures an elevated quality of online education. EdVision opened more doors for PWU educators – from a green screen set up in the multi-media room, product trainings about Lenovo, Intel, Microsoft, and AMD offerings; technical workshops; and a computer lab dress-up, among others.
Finally, as part of the EdVision partnership, IT students of PWU are given the opportunity to apply for an apprenticeship at Lenovo Philippines. As trainees, students will work at the technology company to develop their skills and learn more about the industry through first-hand training and experience from Lenovo IT experts.
"What's great about Lenovo is that it is innovative in adapting to what is happening around them. A machine is just a machine, and technology is just technology, but Lenovo's usage and application of its products and services into the current situation to help education institutions is what sets them apart from competitors. I have personally been using Lenovo for years now, and I can say that its products really deliver. On top of these, the tech solutions of the EdVision program are really tailor-fit to our needs in implementing university-wide distance learning," said Mr. Ventanilla.
Education sector post-pandemic
PWU is expecting to boost its digital transformation efforts in the next few years, and the Lenovo EdVision program joins the institution in this vision of further integrating digitalization with education. In doing so, the program works with academics in developing education solutions, while reaching out to more institutions to assist them as the sector continues to transform.