Lenovo and the North Carolina Football Club (NCFC) this week announced a multi-year agreement in which Lenovo will be NCFC's technology provider and community engagement partner.
During Sunday evening's NC Courage game in Cary, NC Lenovo's Lisa Marie Ferrell, Rob Cato and Calvin Crosslin participated in a halftime ceremony recognizing the partnership. And on Monday, VP and Chief Marketing Officer Emily Ketchen joined NCFC owner Steve Malik for a virtual press conference to share more about the organizations' collaboration.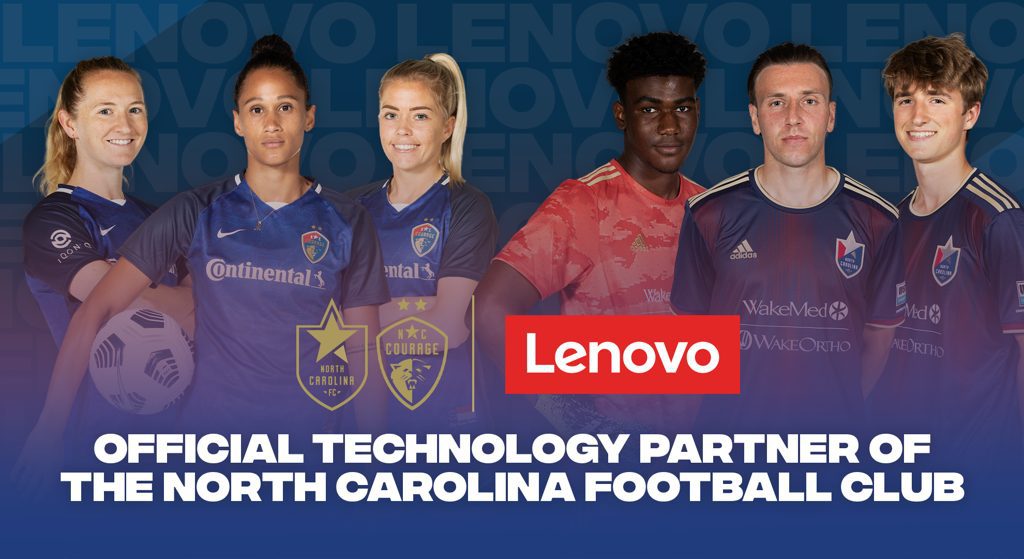 In conjunction with the partnership, Lenovo and NCFC will collaborate on two initiatives, the STEM in Soccer Education Program and the Community Heroes Appreciation Program.
The STEM in Soccer Education Program will provide hands-on learning experiences for elementary and middle school students and teachers in the Triangle area. Curriculum will utilize soccer examples to enhance student interest and performance in STEM through engaging lessons and activities. The program will be run through the Science of Sport organization. Examples of similar programs include Los Angeles Football Club and the Seattle Sounders.
"Lenovo has called North Carolina home for more than 16 years, building a tremendous team of employees to help innovate for customers around the globe," Ketchen shared Monday. "We remain committed to supporting the communities where we live, work, and play through partnerships and philanthropic giving. Lenovo believes, along with the NC Courage, that STEM education is critical to the success of our local community. Together we strive to fuel passion for these subjects through the game of soccer–specifically through the STEM in education soccer program."
The Community Heroes Appreciation Program will celebrate and recognize heroes in the North Carolina Triangle region at NC Courage and NCFC matches throughout the season. Through this program, tickets will be donated to military personnel, first responders, educators, and healthcare professionals, in addition to season-long special discounts and in-game recognitions. This program will kick-off on September 26 in Raleigh at NCFC's home match against North Texas.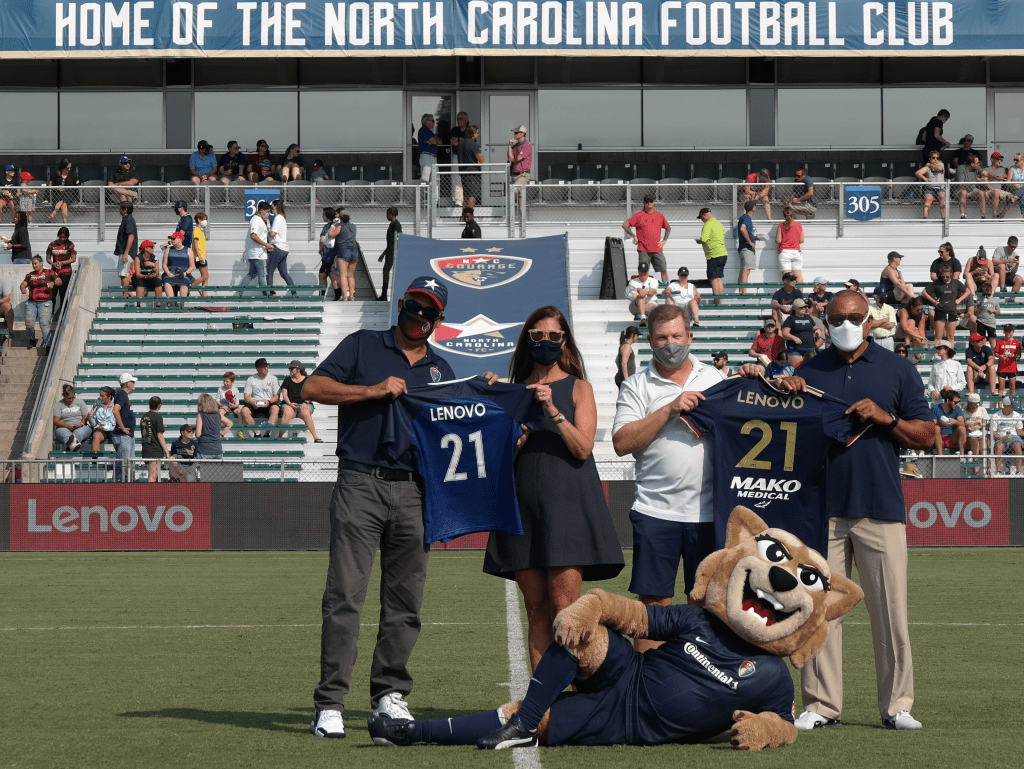 "Just like NCFC and NC Courage, Lenovo is committed to supporting people, programs and non-profit organizations that make a positive impact in our community," said Ketchen. "We strive to do our part in furthering their missions to drive empathy and a positive change in society."
In the NCFC press release announcing the partnership, Lenovo North America ISO president Vlad Rozanovich stated, "NCFC and the NC Courage share our commitment to investing in STEM education and in recognizing the heroes who make our community such a special place."
NCFC owner Malik noted, "Having such an outstanding technology brand extend the impact of their global headquarters here in the Triangle with programs to build our community is an incredibly meaningful partnership."
NCFC includes men's and women's professional soccer teams based in Cary, NC. The men's team, NCFC, competes in USL League One, and was founded in 2017. The North Carolina Courage women's team is a member of the National Women's Soccer League (NWSL). In 2018, the Courage became the first team in NWSL history to win the Shield (annual award given to the National Women's Soccer League (NWSL) team with the best regular season record) and the Championship in the same season. In 2019, the team became the first team to win the Championship on its home field.