Engineering encompasses many disciplines, from the hardware and software engineers who make Lenovo devices to civic and industrial engineers who build and design the structures and products we see and touch. No matter their specialty, today's engineers are the innovators and problem solvers whose creations impact our daily lives and shape our future.
As Saikumar Natarajan, a Lenovo Baseband Electrical Engineer put it, "Engineering has changed quite a lot since I started school and work. It is a very exciting time to be an engineer and the future of technology looks so promising."
It is a very exciting time to be an engineer and the future of technology looks so promising
Despite the exciting potential to shape and change the world, engineering and STEM degrees are not popular among school-age students in the U.S. and are being pursued even less by women.
This week is National Engineers Week, which spreads awareness of engineers' significant contributions to the world, promotes the importance of STEM education and encourages kids and teenagers to pursue STEM careers. As part of the week long celebration, today focuses on "Introducing a Girl to Engineering" – a worldwide campaign that aims to engage and empower more girls in engineering.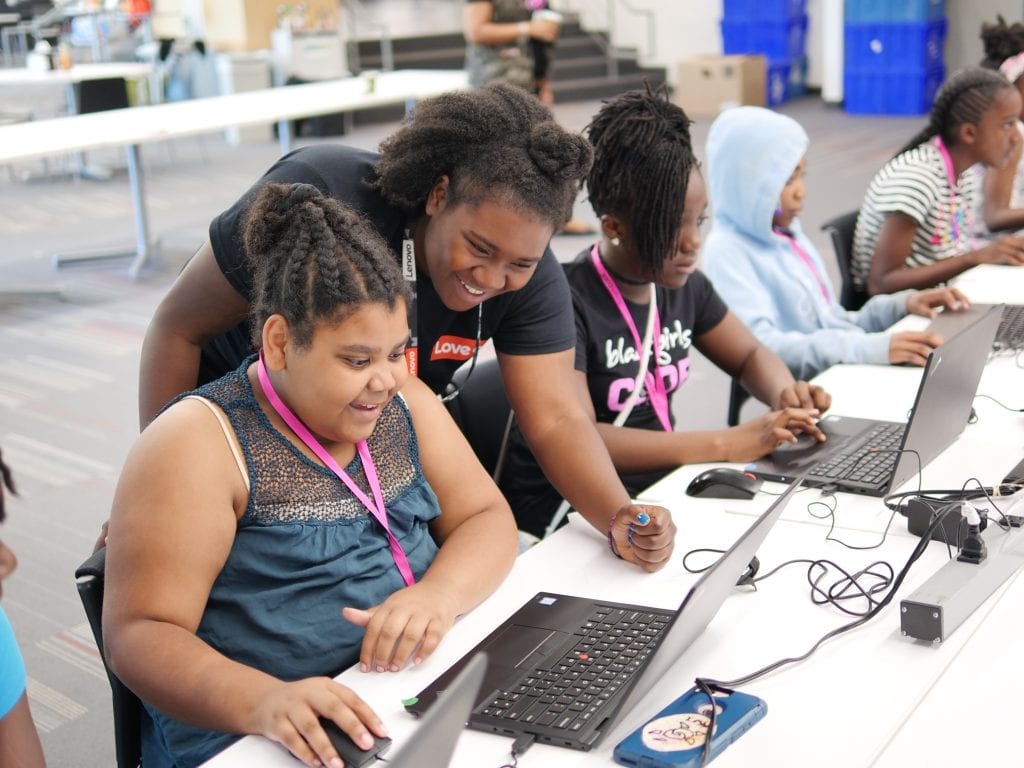 According to data from the National Science Foundation, white men make up 49 percent of scientists and engineers in the U.S., with women making up just 30 percent of all engineers. Of the roughly 1 in 3 U.S. engineers who are women, only 4 percent identify as Hispanic or black. 
Lack of diversity in STEM will limit technology's ability to create beneficial innovations in the future, due to lack of diversity and representation. Diverse teams are proven to be more innovative.
Without representation and insight of diverse populations, products cannot be universally designed to meet the unique needs and applications of all users.
Additionally, STEM degrees are no longer only needed at technology companies. Every industry and company has adapted to supporting a digital marketplace and create websites, apps, and services that meet the expectations and demands of todays' connected consumers. 
"Oftentimes engineers end up following careers that may not look like they originally envisioned during their education," said Kailey Meyer, a trained software engineer who is currently Chief of Staff for Motorola's Head of Product. 
"Engineers are consultants, entrepreneurs, TPMs, lawyers, designers, developers, managers, product managers, executives, etc. The list is endless."
Challenging curriculum and limited visibility to careers in STEM may hinder students' ability to see a future in STEM. That's why Lenovo Foundation created the STEM is for Everyone video.
The goal of the video is to spread awareness and expose middle and high school students to the vast opportunities in STEM, and the reality that technology, innovation, and skills taught through science, technology, engineering and math are vital aspects of the careers of the future.
More than anything, it's important for students to see the creativity and ability to make a difference in STEM fields, something that may not be obvious when endless lines of codes at a desk are what's frequently shown.
Today more than ever, engineers are changing the world, as expressed by Ruthie Sellers, a mechanical engineer at Lenovo.
"My favorite part of being an engineer is the overall fulfillment and gratification the profession brings. Knowing the work we do can potentially change lives for the better is a phenomenal feeling in and of itself."