Lenovo's operational excellence got even stronger earlier this fiscal year with the significant expansion of manufacturing facilities in Monterrey, Mexico.
The expanded "megasite" almost doubled in size this year with the opening of Building 2, a 180,000-square-foot space focused on products from Lenovo's Infrastructure Solutions Group. The new building is already delivering more than 200 racks, 10,000 servers, and 52,000 options on a weekly basis, along with many other ad-hoc services, thereby adding increased value to customers. The new building adds substantial capacity that will serve customers in North America.  All Lenovo data center products for North America customers are manufactured in Monterrey.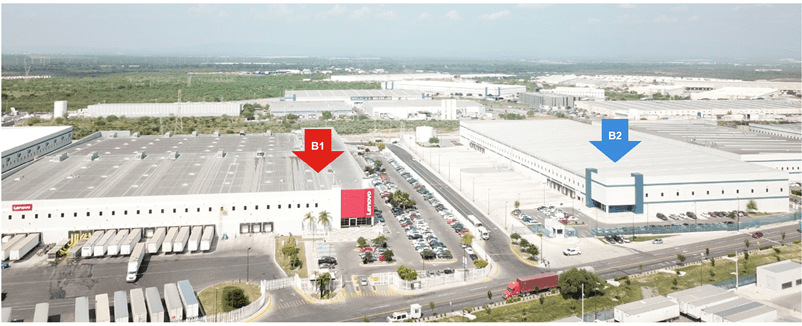 This expansion enhances Lenovo's capacity for server assembly, testing and packaging. In addition, a data center test infrastructure featuring controls for dust, temperature and humidity helps improve the products' efficiency. Finally, with state-of-the-art engineering and function labs, the site will provide more value-added custom functionality to products to serve customers better.
The new expansion joins Lenovo's original building on the site, a 230,000-square-foot facility, which since 2014 has produced products for both the PC and data center businesses.  Now Building 1 will focus on producing smart devices such as PCs & Tablets for both the North American markets and Lenovo customers worldwide.
The expanded site further strengthens a key competitive advantage for the company. Lenovo's truly global supply chain and manufacturing footprint includes more than 30 locations around the world that Gartner has recognized as the world's 16th best global supply chain.  That competitive advantage played a key role in Lenovo successfully managing the operational challenges created by the ongoing global pandemic. By leveraging the flexible array of manufacturing sites across 10 markets, Lenovo was able to shift and expand production as needed to meet rising demand.
The expanded Monterrey manufacturing plant aligns with Lenovo's global supply chain strategy not simply by adding capacity. The site includes a co-located development lab, which ensures close collaboration between product development and manufacturing, making sure Lenovo's innovative new products can be built and shipped efficiently. That means cutting edge technology gets into customers' hands faster.
Lenovo puts a premium on reducing its carbon footprint and the Monterrey expansion contributes as the site is planned to have solar panels on the roof that eventually will supply over one megawatt of electricity.
While the expansion has greatly improved Lenovo's ability to service customers, in the long term the site has the capability to actually grow even more when the time is right.