Today's workforce looks very different than it did pre-pandemic. More companies than ever are remote-forward, employees are leaving their jobs at unprecedented rates for better, higher-paying opportunities, and a heightened emphasis has been placed on mental health and well-being in the workplace. The impact of COVID-19 will continue to live on, especially as it relates to the future of work. To help navigate the inevitable challenges that come with this change, organizations must have a strong and sustainable workforce. This starts with preparing the next generation of leaders with the real-world knowledge and skills needed for long-term career success.
Research shows that post-graduation, students with internship experience are offered more jobs, have higher starting salaries, and engage in a shorter job search. However, racial, gender, and economic disparities are common barriers of entry for highly sought-after and lucrative internships. To dismantle these obstacles and ensure students have equal opportunities for growth, companies can open their doors and leverage internship programs and work-based learning opportunities as early as high school.
Since 2012, Lenovo has partnered with NAF — a national network of education, business, and community leaders who work together to ensure high school students are college, career, and future ready — to engage students from under-invested communities in STEM careers through the Lenovo Scholar Network. Now, nearly 10 years later, our partnership has flourished to include all NAF career pathways – including finance, hospitality & tourism, information technology, engineering, and health sciences.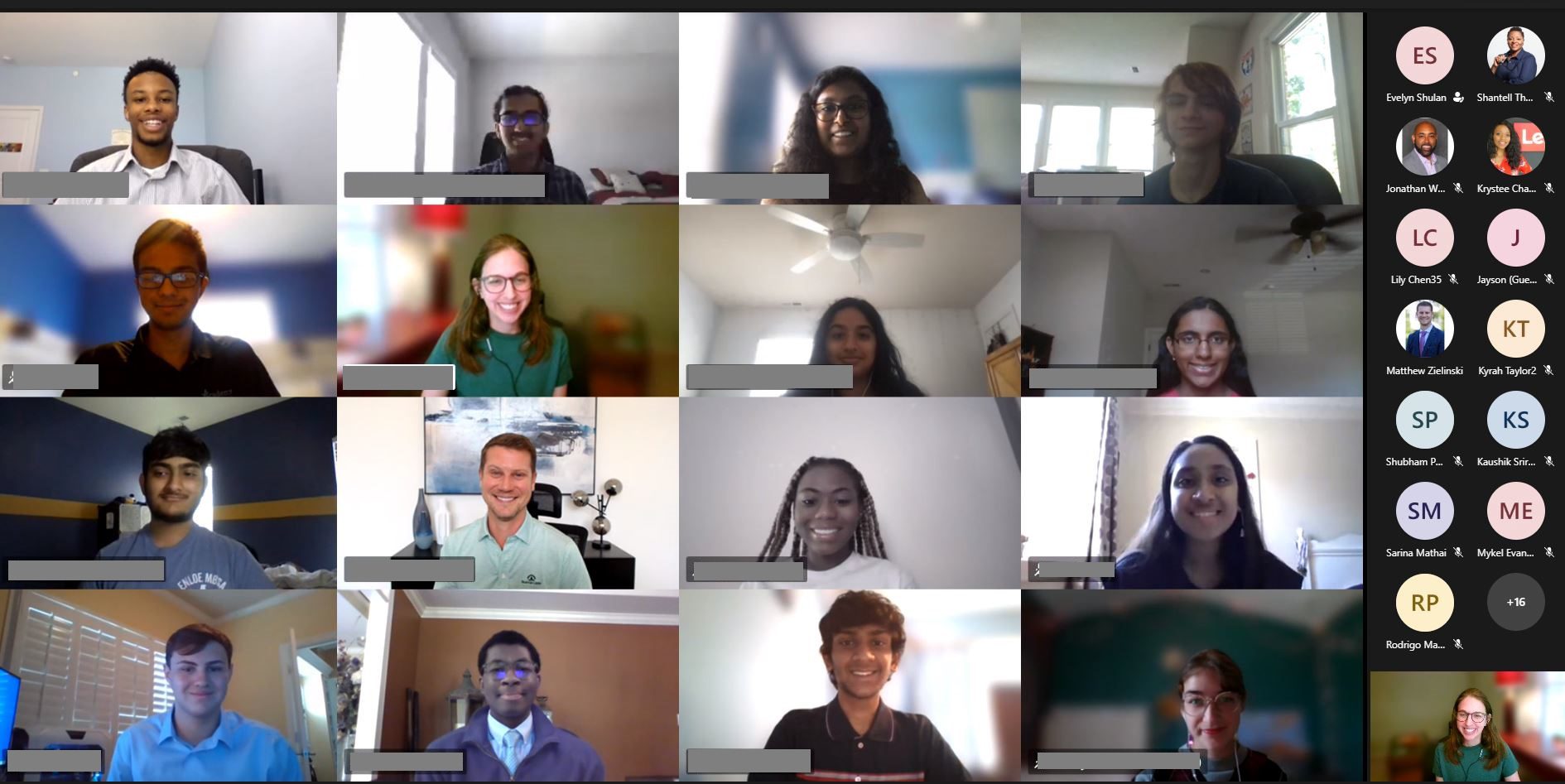 Lenovo's is committed to developing smarter technology for all. We joined forces with NAF to create a national mobile app competition to pique students' interest in coding. This hands-on activity prompts students to develop mobile apps that solve a problem in their school, or their community and the results show just how socially conscious and innovative these students can be. For example, students created apps to provide easy access to information on mental and sexual health, help people identify symptoms of lead poisoning, learn more about recycling and composting, and offer resources to help combat the fear of public speaking.
When many people think about what it means to have a career in tech, they likely assume it involves opportunities in software engineering, web development, or computer science. But working in this field also includes marketing, sales, customer experience, and much more. Throughout the last decade with NAF, Lenovo has hired interns from NAF academies in North Carolina to fill a variety of crucial roles, and our company has greatly benefited from their innovative understanding and creative ideas. NAF students work at Lenovo for six weeks gaining a lifetime of skills such as communication, project management, problem solving, and teamwork. In return, they offer a fresh, diverse perspective to our staff and benefits to our business.
Additionally, young people today have a different connection to technology, and businesses can leverage their viewpoints, as they think about how to solve new problems.
From our partnership with NAF, we have invested nearly $7.75 million and $400K in in-kind support to prepare the next generation of workers. The students who participated in these programs not only gained hands-on experience, but also left equipped with lifelong skills they will carry with them into the workforce. More so, participation in the Lenovo Scholar Network has provided nearly 6,000 students nationwide with opportunities for competencies development and real-world applications, as well as access to engagement activities with Lenovo staff and volunteers, including work-based learning, internships, mentoring, and more –   providing them with valuable experience for future career success.
The pandemic has shown us the important role businesses play in all elements of society. Companies should prioritize social good as a business strategy and deepen their commitment within the public sector. We have seen this buy-in pay off in multiple ways and other brands can take up the charge with these three steps:
Corporate Engagement: Reach out to nonprofit organizations like NAF and find ways to connect students with work-based learning opportunities.
Volunteer: Speak in a classroom, host a job shadow, participate in mock interviews and informational interviews, join a local advisory board, connect with students virtually, and more.
Donate: Make a contribution to NAF to improve education and workforce development, close the skills gap, and break down barriers to career success.
Lenovo is a global technology company and a leader of Intelligent Transformation – delivering smart technologies that improve the way we live, work, play and connect. Libby Richards is the North America Community Engagement Manager at Lenovo, leading all philanthropic and community engagements for the company in North America. When she is not at work, Libby enjoys spending time with her husband and two young sons.