Lenovo recently partnered with Civil Air Patrol (CAP), the U.S. Air Force Auxiliary, to introduce cadets to the expansive career paths possible through STEM education.
More than 25 students from CAP—one of the largest STEM organizations in the U.S.—visited Lenovo's Morrisville campus. Since World War II, CAP has worked to provide nationwide emergency services through citizen volunteers and youth development through its cadet program.
The event focused, in part, on Lenovo employees sharing their past experiences and paths to their current professions.

"By working with Lenovo on the recent STEM day, we were able to expose middle- and high school-aged cadets to technologies and careers that many of them didn't know existed," said 1st Lieutenant Omar Khouri, CAP's North Carolina Director of Cyber Programs. "They were able to ask questions that they normally wouldn't be able to ask, and get answers from the people best qualified to give the answers."
The day's program included a welcome from Jerry Fralick, Lenovo's Chief Security Officer and group chats about STEM careers. They then toured more of the campus and took a look at Lenovo's newest consumer and commercial technology, including dual-screen tablets and the latest Yoga PCs.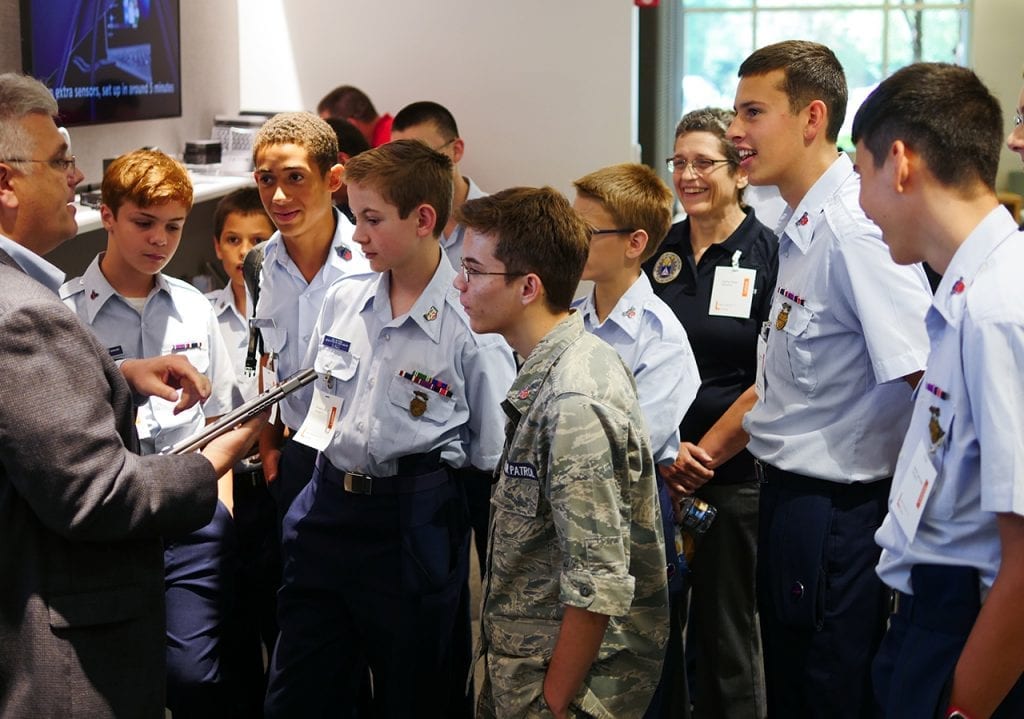 "This event was in perfect alignment with the Lenovo Foundation's mission to advance STEM education programs in the community," said Sydni Collins, the project manager for the Lenovo Foundation, which increases STEM education and technology access around the world. "I hope that from hearing our guest speakers and gaining hands-on knowledge, the cadets have expanded their view of possibilities they see for their own future."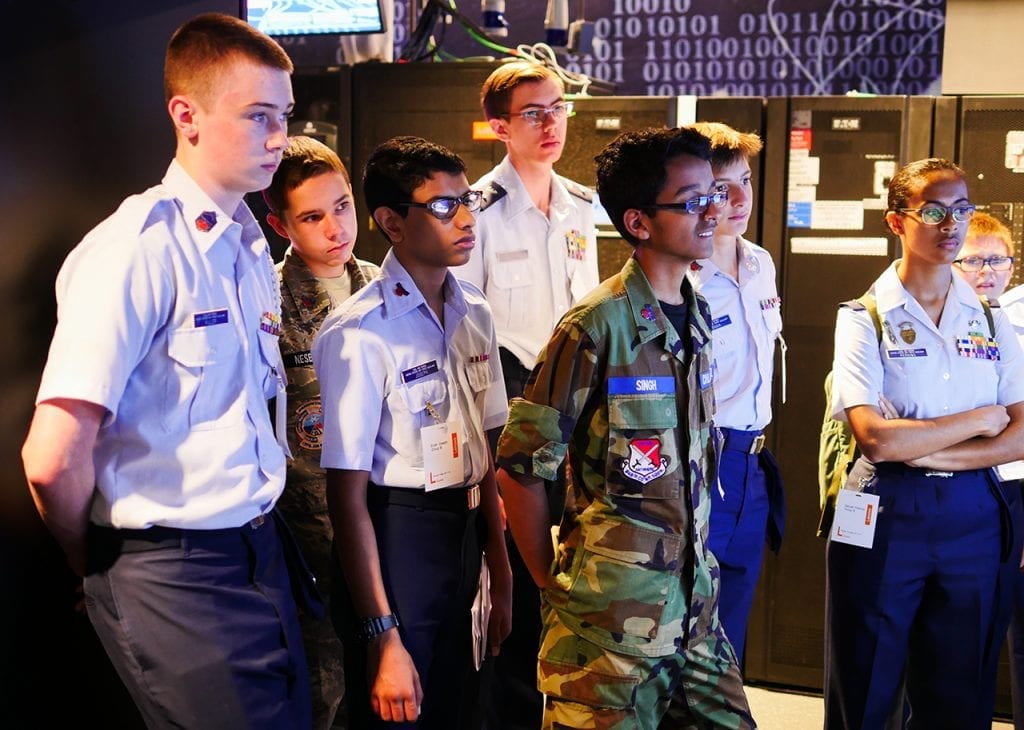 The cadets also boarded a pioneering U.S. rocket ship and joined legendary astronaut Buzz Aldrin for a guided tour of the moon and Mars—all through virtual reality in Lenovo's cutting-edge VR lab.
"By combining their experiences from many different STEM activities, CAP cadets become more innovative, more successful, and more driven to be a force of change in the world," Khouri said.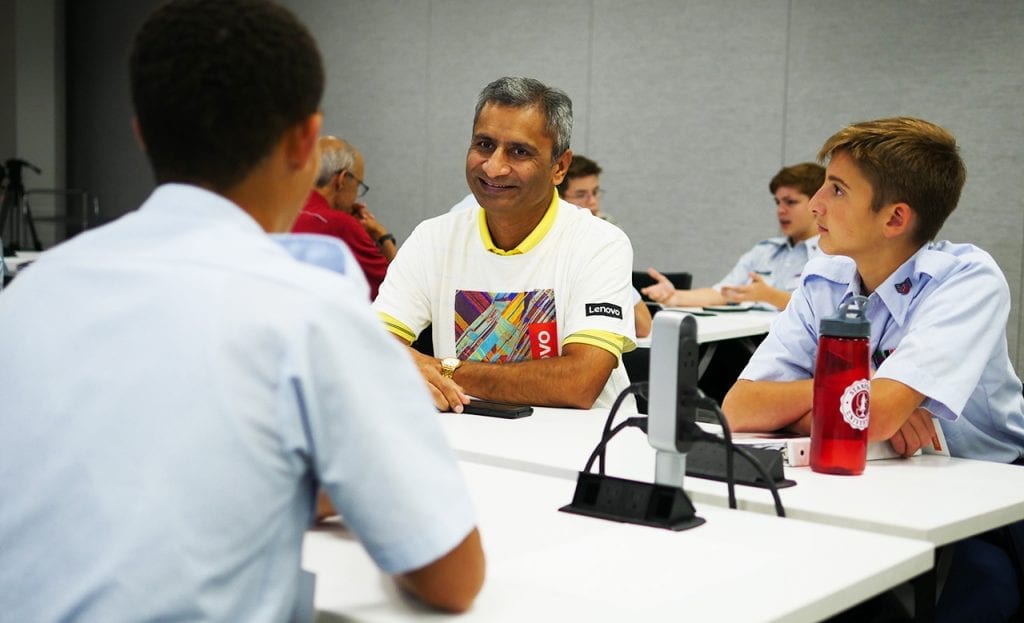 "Lenovo leadership encourages employees to seek out relationships with customers and business partners that are about more than just the technology we create," said Alexander Meade from Lenovo's Data Center Group (DCG). "They want us to engage the community and learn more about the stakeholders of our business. As soon as Omar Khouri, who we work with through Tekhne, LLC, spoke of his involvement with CAP and the interest in doing an event I did not hesitate to reach out to leadership. The response I got was overwhelming. We couldn't have done it without more than 40 Lenovo employees who volunteered their time."
Added Shannon Sigmon, DCG Director, "One of the things we voice regularly to the team is how do we go about building a differentiated relationship with the customer, and not just having a transactional sales call. So, I challenged my team to partner with customers differently and think outside of the box—to either leverage our resources to positively affect their business model or made a difference in the community."