On March 26, students from 2,375 impoverished families in Hanchuan and Xiaogan cities in Hubei Province received a special package containing a Lenovo tablet and a three-month data card of 90 gigabytes. Along with these gifts came a letter from Lenovo Chairman and CEO Yuanqing Yang, who wrote, "As your elder friend, I would like to support your efforts in this battle."
Driven by COVID-19, the nationwide wave of online education once again makes rural education face the "digital divide" in China. It is difficult for a lot of students in impoverished areas of China to access the Internet. According to data, in Dawu County, Xiaogan alone, there are about 4,000 students who don't have access to online teaching.
This "Lenovo E-classroom" public welfare project—jointly sponsored by Lenovo Foundation China and the China Foundation for Poverty Alleviation—is personally funded by Yuanqing Yang, who donated $1.4 million worth of devices and data cards to areas across Hubei Province during the coronavirus epidemic. Yangcong School, a well-known online education institution in China, also provides free one-year online courses for children. A total of 8,185 gift packages were delivered to those missing children to help them join others across the country in the rise of online teaching.
Yang, calling himself "an elder friend of the 1960s," wrote in his note to the children, "I hope that these tablets help you all. No matter where you are, you can connect to the online knowledge library, browse encyclopedias, take classes virtually, and interact with teachers."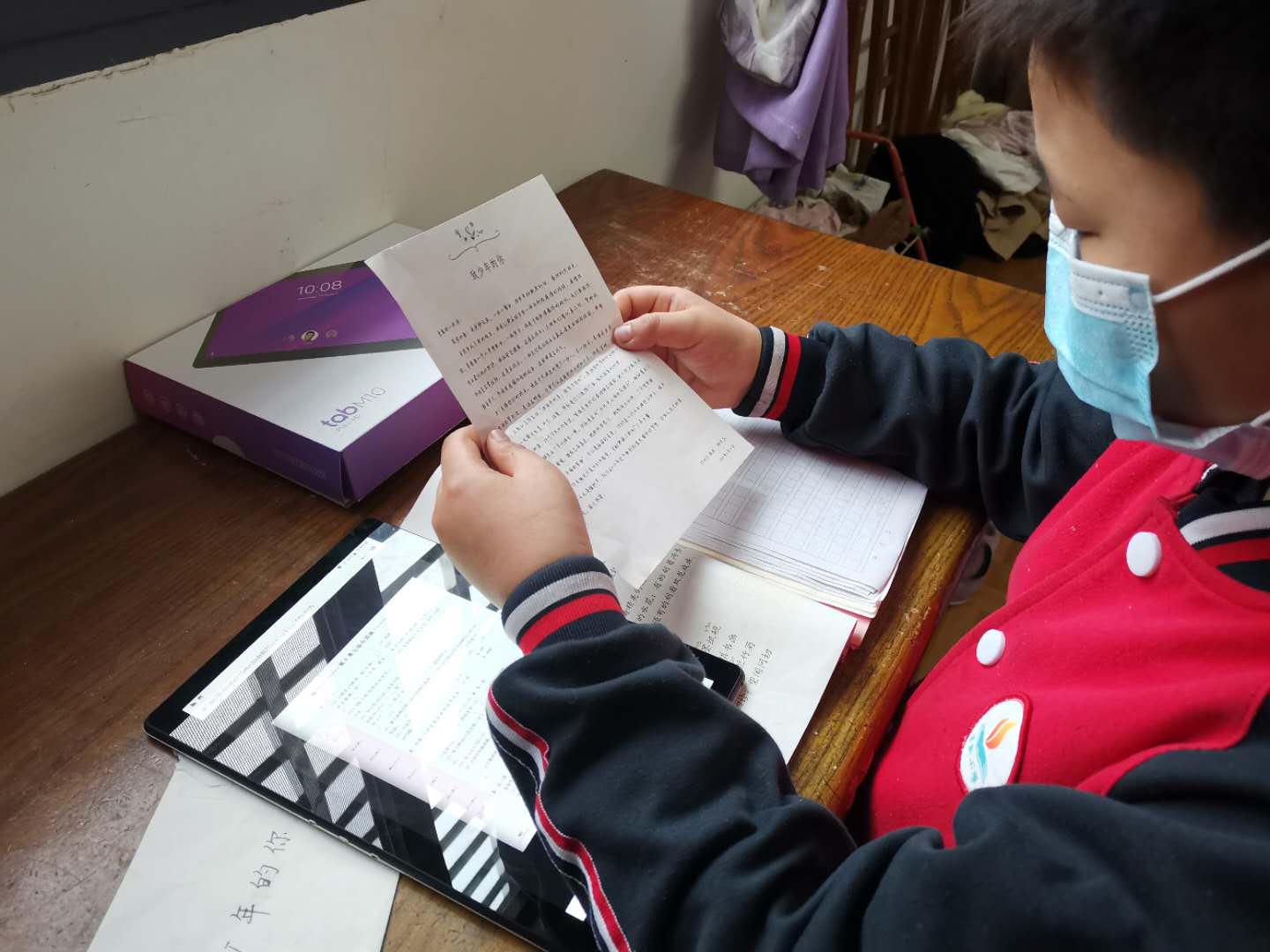 The one-year online donation from the Yangcong School provides direct access to more than 2,800 animated courses. The content is designed to beintuitive and easy to understandso children can study them easily even without teachers' help.
The China Foundation for Poverty Alleviation launched their "E-classroom" in response to the nation's needs and Lenovo was the first company to commit to donations. In just two weeks, Lenovo quickly prepared PCs, data cards, and easy online courses to address three major problems known as "no device, no access to Internet, and no knowledge in device usage." All donations were distributed through the local county education bureaus and poverty alleviation offices, strictly based on actual registration of impoverished students in the locality, including those from families without smart devices, orphans, and single-parent families.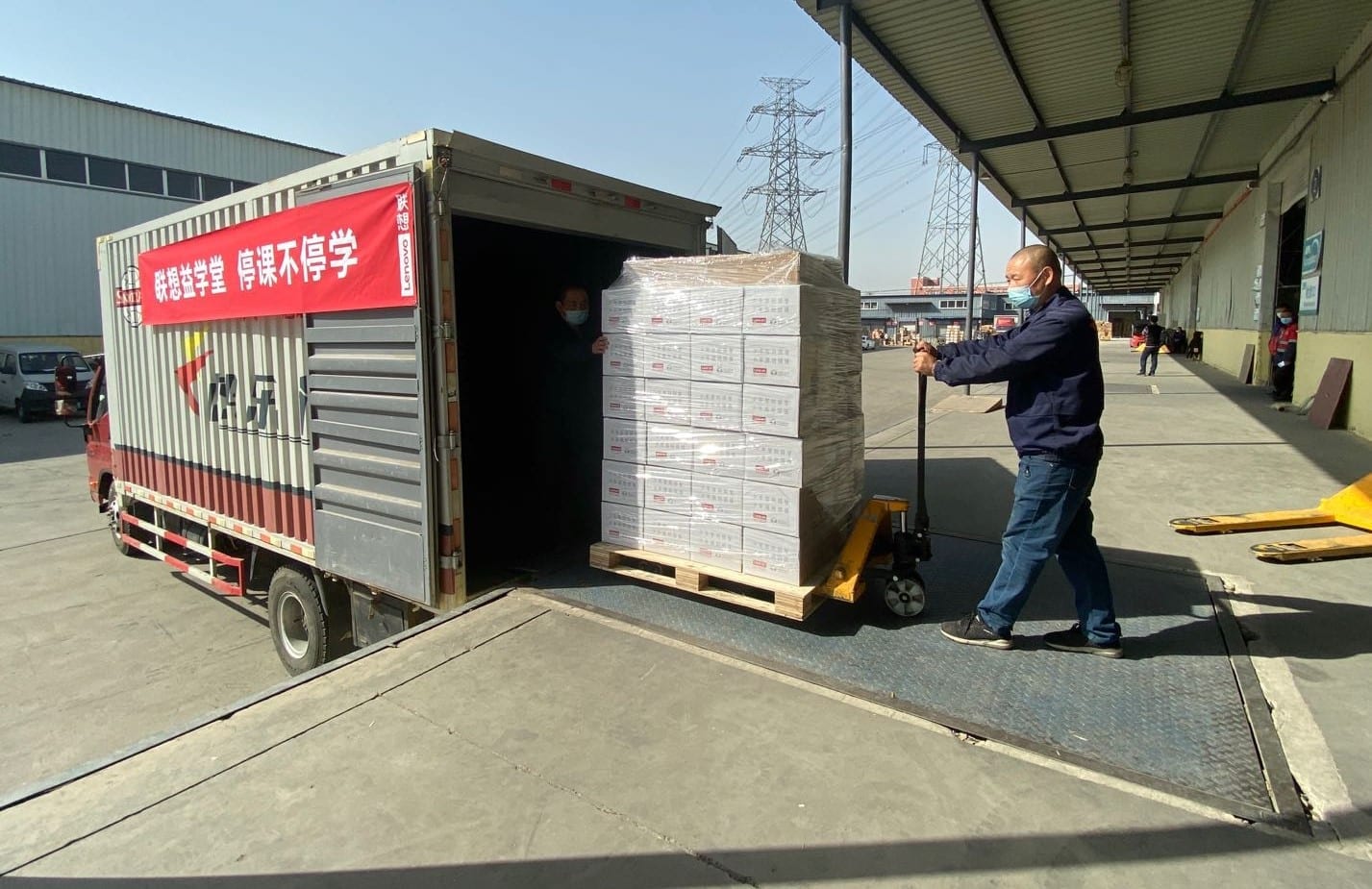 By the end of March, an expected total of 8,185 children will have received gift packages containing tablets and 90-day data cards. These seeds of hope will be sown in three cities and four counties in Hubei Province: Dawu County, Xiaogan; Hanchuan City, Xiaogan; Hongan County, Huanggang; and Sui County, Suizhou. Of these, Dawu County and Hongan County are nationally recognized as poverty-stricken counties and in dire need of such assistance.