"I always thought of myself as Hispanic or Mexican, never before Latino," said Robbin, a rising 8th-grader in Lee County, North Carolina. "Now I call myself Latino, or Chicano. I might never have even learned that word—Chicano—without coming here.
Robin attended a four-week summer program hosted at Cary Academy and led by LatinxEd, a program incubated at UNC Chapel Hill that provides voices and opportunities for Latinx (gender neutral form of Latino/Latina) students across the state. Some 50 students from different middle schools across Lee County rode buses to campus each morning to dig into their heritage, explore shared experiences, and finally tell their own stories with leading technology.
"We have an urgent need to really inject cultural competency and representation in our education systems," said Ricky Hurtado, co-founder and co-executive director of LatinxEd. "Students need to see themselves reflected in what they're learning and who's teaching it in the classroom."
Hurtado, a son of immigrants and first generation college graduate, knows the stigma and struggles many of the students face. He dealt with feelings of embarrassment about being bilingual or bicultural in a rural community but wants students to see those experiences as "strengths, not weaknesses."
By bringing students together and exploring their shared identities and cultures—including tackling prejudice and negative associations with the word immigrant—Hurtado and Latinx Ed hope the kids will own their heritage and use it to open doors, rather than shy away from attention.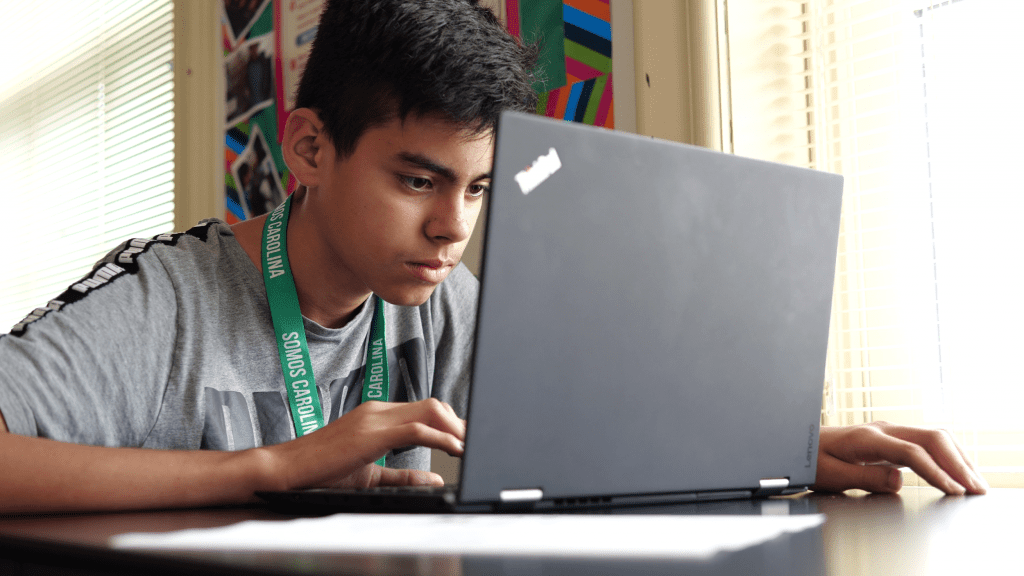 "I want to be able to give students the experience I never had in public school," said Verenisse Ponce-Soria, program assistant for Latinx Ed. "We focus on self-efficacy, critical action, and critical reflection. . . the key skills that we've identified will be useful helping students transition to high school."
The curriculum revolves around three pillars:
Latinidad: cultural identity
Learning: students forming a new relationship with education
Leadership: students seeing themselves as current and future leaders
Lenovo provided devices—notably PCs in the ThinkPad Yoga line—to help students engage in a digital storytelling project without being limited by the technology available in their homes or local schools. The students created their own narratives, selecting the things that shape them most and then exploring visions for their futures. Lenovo also donated Mirage Solo headsets for students to explore worlds far beyond the classroom–from museums to dinosaurs to their parents' home countries.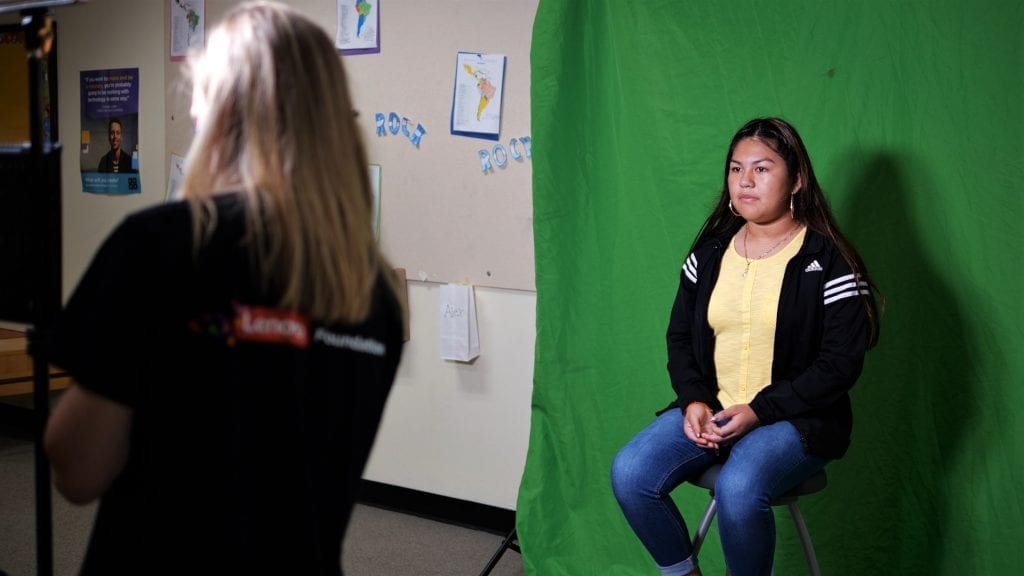 Lenovo volunteers gave 71 hours to work directly with the students and teach them to use the technology and practice their stories before presenting them in front of a camera.
The goal, Hurtado said, is to build a relationship that will last five years, with the summer program marking the beginning of an ongoing program of mentorship, community-building, and leadership development.
One student, Rose, reflected on the experience during the last week, sharing that—like several others—she grew more confident, more willing to express herself, and more interested in her parents' experiences. "Over time we've heard people talking bad about the word 'immigrant,'" she said, "but as I learned what it really means, I feel proud."