By Katelyn Clontz
Technology continues to take center-stage as a necessary tool for everyday productivity. To help new tech complement diverse lifestyles and careers, the people behind the latest innovations collaborate with dedicated teams around the globe to bring products to life. But design should go beyond productivity, creating real and positive emotional reactions. The creative process behind product innovation can and should be one of passion. Many industrial designers find their way into the field by following their early creative interests in art and design, and no one understands this better than Cuong Truong, Director of Industrial Design, and lead designer for the newly unveiled Yoga A940, and Bryan Lim, Industrial Designer and project lead for the Yoga S940. Learn more about both devices in the CES Yoga press release.
Born and raised in Vietnam, Truong relocated to the U.S. as an international business major. After a tour of a classmate's architecture model shop piqued his interest, he transitioned into the study of industrial design. "I loved building furniture at that time, as a hobby," said Truong. "A lot of industrial design students had scale models set up in the school's model shop and I thought it was really interesting. I took one or two industrial design classes and I decided that was it for me."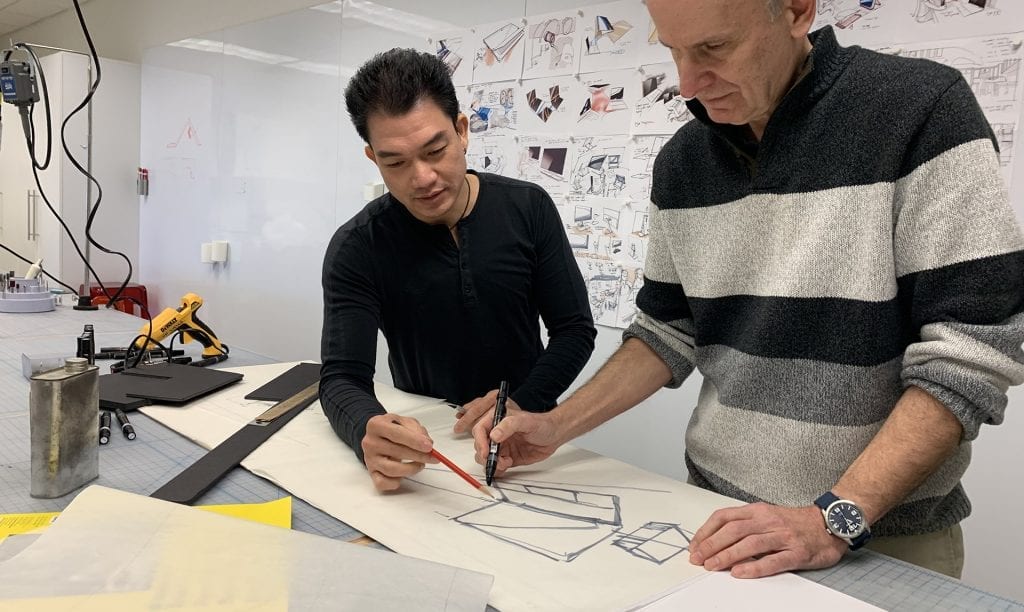 For Lim, the inspiration struck early on. "We all loved to draw and play with Legos," he said. "I actually wanted to be a painter or an artist until I watched a documentary on designers in high school. It was sensational for me to see that drawing can change lifestyle and provide better user experience, and recognize how designers' ideas can make a valuable result for companies and the world."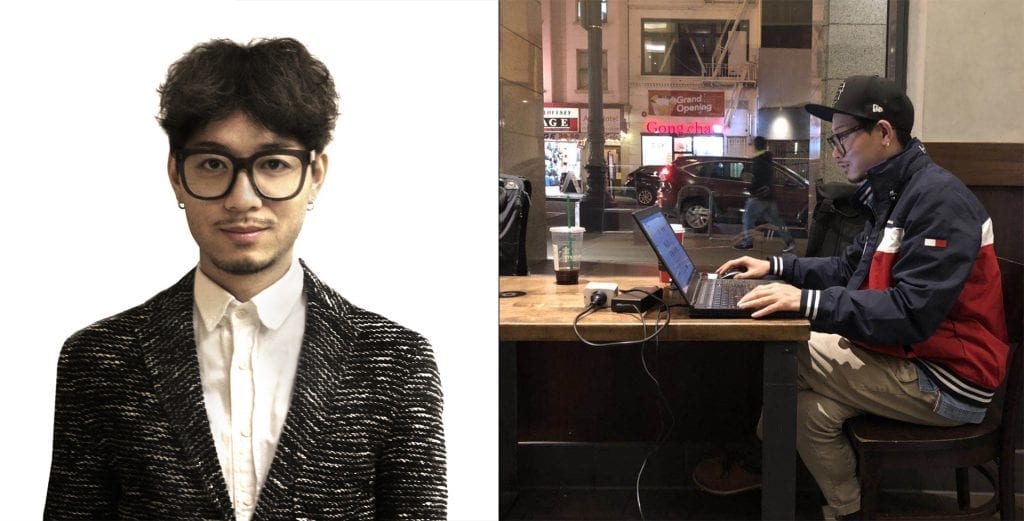 Even the most passionate designers encounter challenges in the creative process. Designing a new product that delivers on form, function and value is a tall order. "It's like a puzzle," says Lim. "It involves a lot of research and ideation to determine not only what provides a better user experience and addresses customer pain-points, but what distinguishes a Lenovo product from the rest of the market."
Lim's Yoga S940 design sets itself apart with its ultra slim form and Contour Glass that wraps around its bezels – a world's first in laptop design. Additionally, features like the Lenovo Smart Assist enables the use of artificial intelligence (A.I.) to allow hands-free PC log-in through built-in infrared (IR) camera and enhanced security through auto-lock when the A.I. detects the user's absence from the screen.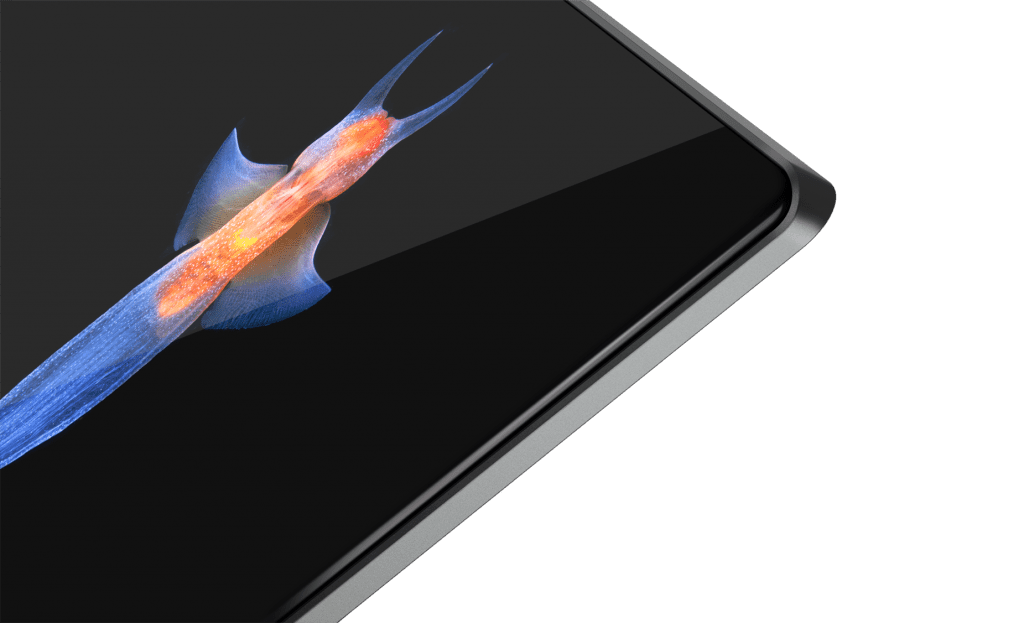 Scaling beyond the device, Truong's Yoga A940 design goes deeper into the user experience with considerations for overall workspace functionality. "Designing the product is easy," Truong says. "It's the environment you have to figure out." The A940 is a digital artist's dream, with a rotating hinge enabling a 25-degree display tilt for drafting mode, and the introduction of the Lenovo Precision Dial which allows the user to adjust for design selections like brush-stroke size. The A940 was designed with functionality in mind.
"A major pain point for designers is the functionality of their workspace between the use of pen and drawing canvas and many other devices," Truong explains. "We added a housing station for the mouse and keyboard so that it easily tucks away behind the display. That also doubles as a wireless charger for your phone. Under-lighting feature on the display panel to help with ambient lighting for working in a lowlight environment."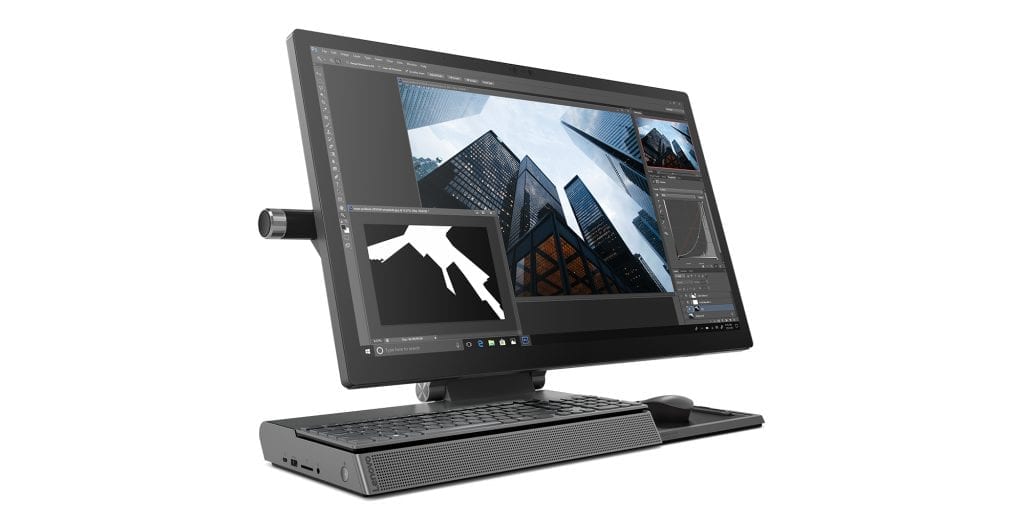 Working in a global organization, seeing the projects through from start to finish requires a major team effort from parties in multiple locations. Lim's team, based in Beijing, works closely with an R&D team located in Shanghai for the S940. Truong, based in Raleigh, NC, also works globally with a team in Beijing on the A940. "It's to our benefit, to have a global team," Truong reports. "My team and I work through the day in our Eastern time zone, and hand it off to the team in Beijing at the end of the day so they can work through revisions and edits during their workday while it's night for us, providing around the clock focus and attention on the product development."
Addressing the challenges and working through them is not without reward for both designers. "At Lenovo, when I create a product, I get to work so closely with the development team and see my vision come to life exactly as I imagined it," Cuong says. "I get to take my son to a retail store and say 'Daddy designed this' – it's a great feeling."
"It's exciting to see products on the market after I complete the puzzle," says Lim. "I love that moment and the process to get there. No pain, no gain."