Each year, International Women's Day encourages us to celebrate our female role models, confront the inequalities women face and focus on the change we want to see – and create – in the world. This year in particular, the theme is #ChooseToChallenge, which reminds us all that we can choose to challenge and call out gender bias. We can choose to champion and be an ally for gender equality. We can choose to seek and lift up female achievements – collectively.
Choosing to challenge was also a central theme in Lenovo's New Realities project, where we worked with 10 young, inspirational female changemakers on an immersive virtual reality (VR) film series. As you will immediately notice when watching the films, these young women are using smarter technology to strive for positive change in their communities, contesting stereotypes and broaching difficult conversations – they choose to challenge today and every day.
The New Realities films, launched last October, focus on how each of our inspirational changemakers uses smarter technology to showcase and solve social issues and empower empathy – making a valuable impact on their local community. The films chronicle the women's missions and document their journeys, something Lenovo has ensured continues far beyond the film series.
On International Women's Day, I want to put the spotlight back on the young women of New Realities. Their incredible journeys are just beginning – and Lenovo, along with our New Realities partners Girl Up, the gender equality initiative of the United Nation Foundation (UNF), and filmmaker Ava DuVernay, is proudly supporting their growth.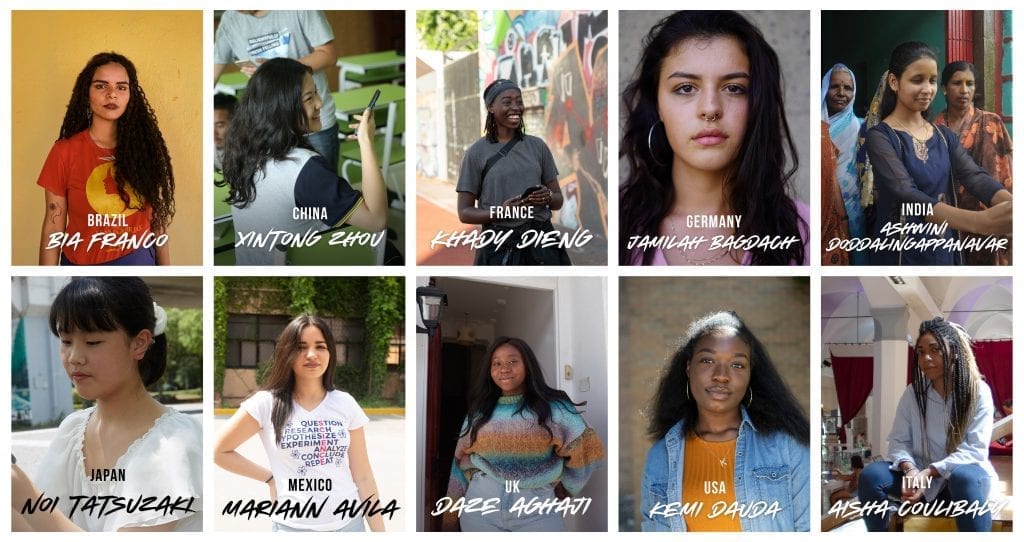 As a global movement, dedicated to inspiring a generation of girls to be a force for social change, Girl Up has helped to carry the impact of New Realities from strength to strength. It has taken the inspirational stories of our 10 changemakers to a wider global audience of more young women who are also striving for positive change in their own communities. In return, our changemakers have been invited to experience the wisdom and talents of their peers – forging new connections to help drive their missions forward. Lenovo had also committed $100,000 in grant money and scholarships via Girl Up, to help these young women to pursue fields of study that align with their goals, and create opportunities for the next generation of budding changemakers.
If you attended the New Realities launch events, you may recall our host was a young woman from London named Bethel. She is a Girl Up Teen Advisor and member of the UN Girls' Education Initiative, and has since engaged with Daze, our changemaker from the UK, to explore how they can learn from each other. In Mexico, our changemaker Mariann has joined forces with her local Girl Up club to inspire her peers to focus on their education – taking part in an Instagram Live and a Girl Up panel.
While focusing on motivating the next generation, these strong young women are also seeking to develop their own abilities. Following her involvement in New Realities, Ashwini, our changemaker in India, has set her sights on pursuing an MBA course – which will be supported by a New Realities grant from Lenovo. Education is a consistent theme as these changemakers look to the future: Kemi (US) will be undertaking professional development training pertaining to non-profits and leadership; Khady (France) will be attending an animation workshop to further the creative capabilities of her non-profit; and Jamilah (Germany) will be participating in an empowerment training program.  Making change on an international scale has emerged as an ambition for these changemakers too, with Xintong (China) studying French as a third language, while Aisha (Italy) has enrolled in English classes, as well as studying the mechanics of machine learning. What is clear, above all, in the journeys of all 10 young women is the intention to be allies for the next generation –  Noi (Japan) will be hosting training workshops to help young girls get into STEM and Bia (Brazil) will be undertaking training to teach meditation, which she hopes to impart to other young women through her non-profit.
Each New Realities changemaker is using the platform and opportunities given to them for betterment and to lift up other women around the world.
Take Mariann for example, she is educating the young women in Mexico through her non-profit, School On The Road, but following her involvement in New Realities, she is dreaming big for herself as well. "Being a data enthusiast and having a ThinkPad, is a perfect match", she commented. "It's so fast and easy to work with. Lenovo is helping me on my path to become a data scientist, which is my dream."
And when COVID-19 restrictions meant Kemi had to rethink how to run her U.S. non-profit Bringing Hope Back Home, she turned to technology to help provide virtual support and grow the network it is able to support. Underpinning this is the Lenovo technology Kemi received through the New Realities project. "With life being virtual, my Lenovo device helps me with pretty much everything I do", she noted. "I am able to connect with my team, attend classes and meetings, and come up with innovative ways to create positive social impact."
Meanwhile, Ashwini is using her Lenovo devices to continue expanding her capabilities and knowledge in her pursuit of a Master's degree. In addition to using her laptop to help present to her peers, teachers and students in India, she's also using her device to learn Python on her own time.
These are just a few examples of the legacy that New Realities is already forging, and how Lenovo has been able to ally with these young changemakers to help further their missions.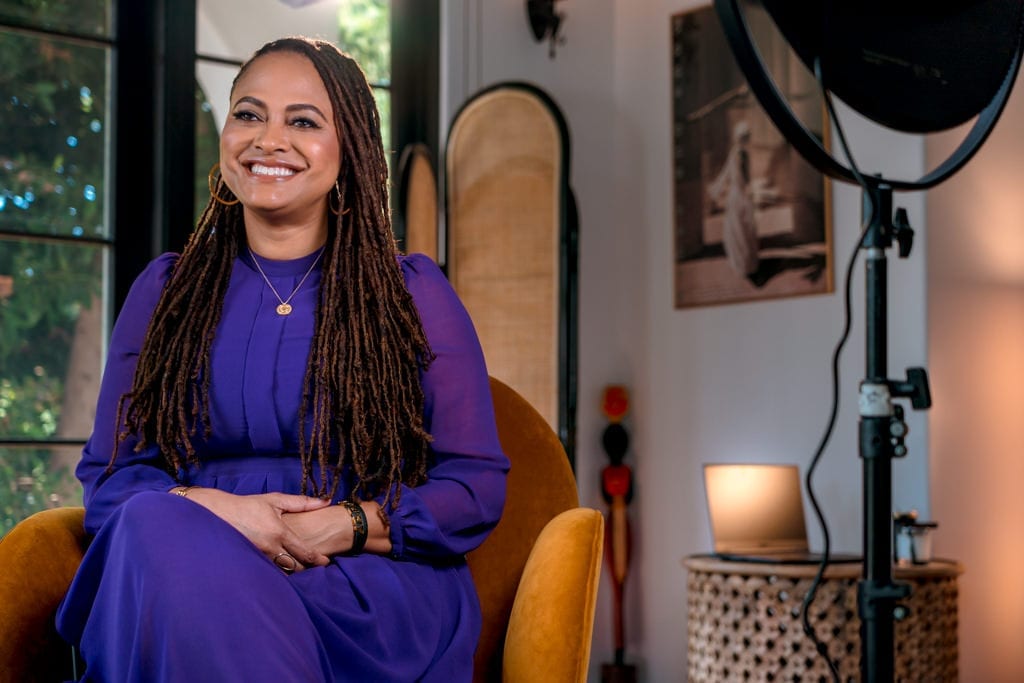 When our film series launched, American filmmaker Ava DuVernay, commented: "I'm eager to stand with Lenovo to highlight the strong work of 10 talented young women around the world who have used technology to bring their missions to life in extraordinary ways. My colleagues at ARRAY and I created this mentorship as part of a vital effort to empower the next generation of women leaders. I applaud each of these young women for sharing their stories with the world through Lenovo's New Realities. At such a pivotal time in our world's history, it is imperative that we hold hands and march toward a more inclusive society where all are valued and embraced."
This mentorship has indeed proved a great route to allying with and empowering the women behind New Realities. Each of our changemakers has been matched with a mentor, handpicked by Ava from her ARRAY network. The pairings are intended to help the New Realities changemakers learn how to tell their stories in the most impactful way, to carry their missions to a broader audience. Already, we are seeing that this mentorship program is so much more than enabling the New Realities champions to develop their skills – just as they are growing from their mentor's experience, so too are their mentors benefitting.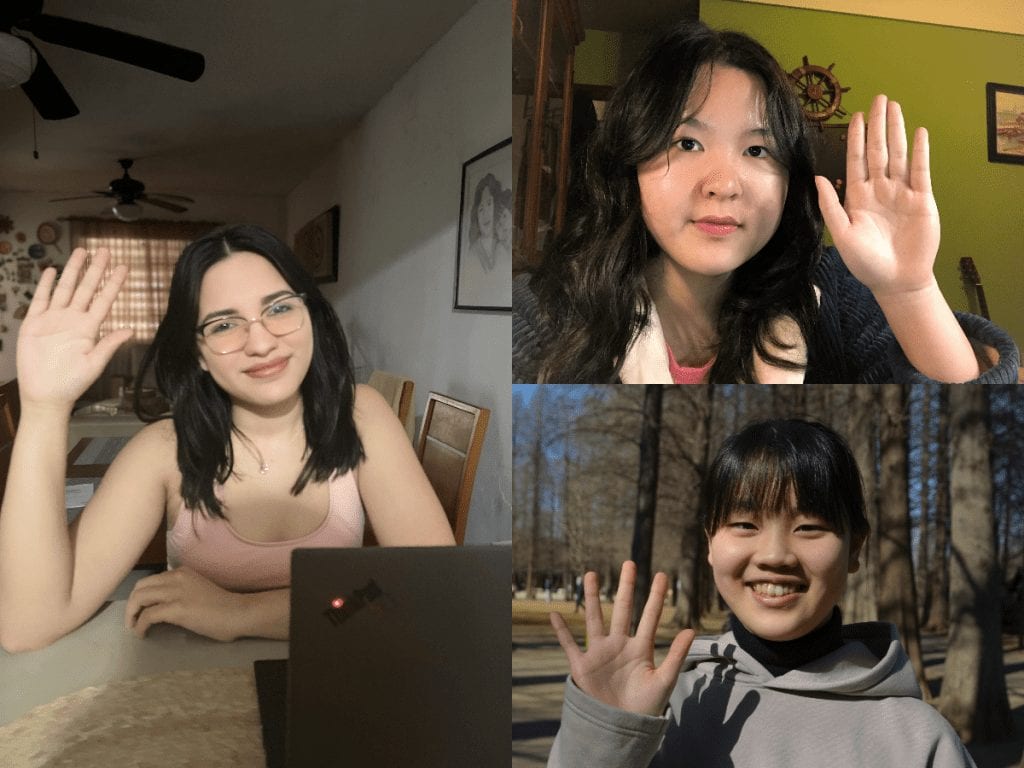 The vibrancy, out-of-the-box thinking, passion and dedication of these young women exemplifies today's 'Choose to Challenge' theme for International Women's Day. I hope we are hearing their names mentioned as drivers of societal change for years to come – having seen their enthusiasm and determination to succeed, I have no doubt this is likely.
Aisha, Ashwini, Bia, Daze, Jamilah, Kemi, Khady, Mariann, Noi and Xintong, you are the spirit of New Realities and a vital force in your communities. I'm honored that we at Lenovo have been able to be your ally as you reach new heights and conquer more challenges. I look forward to all that you are set to achieve in the future.
From today, the New Realities VR film series is available through Oculus TV. The films can also be viewed on YouTube and BiliBili.