Technology and sport – a modern union
Competition: a unified march towards peak performance and people coming together to achieve the extraordinary. These familiar traits in elite sports keep fans hooked year after year, tournament after tournament.
The same principles can be applied to business, albeit in different contexts and scales. Industries are designed to be competitive and – in the best cases – employees come together to excel and re-define the frontiers of their trade.
And when these two worlds collide, and both parties unite to drive each other forward, that is when the real "magic" happens.
"Having grown up in an Inter supporting family, working with such a unique club is really exciting," says Davide Bacchiorini, Sales Account Manager at Lenovo. "We do not only have professional ties, but personal ties to Inter. This passion, that unites Inter and Lenovo, drives me and my team to exceed and excel in our work with Inter."
This meeting of minds runs deep. As technology has developed and become more sophisticated, the merging of sporting performance and data analysis has become the recipe for excellence. Which begs the question: If all the best performing teams use data to excel, how do you stand out from your competitors?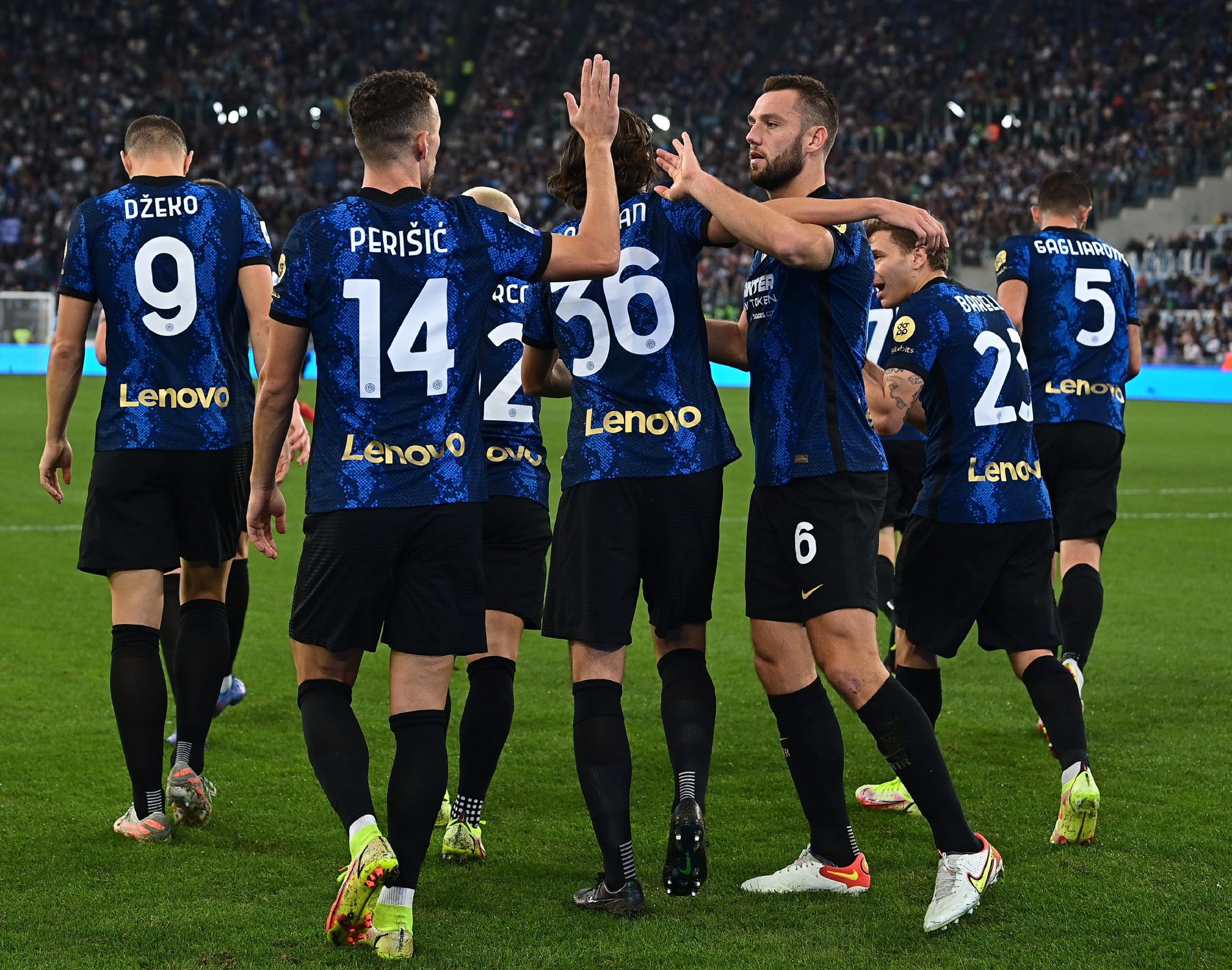 The joint purpose
FC Internazionale Milano has a rich and successful history, followed by millions of supporters across the globe who track every game. Its record in the Italian football league, the Serie A, is undeniable. Inter are the defending Serie A champions – the 19th time in their history that they topped the table. This history (they also have a hat-trick of European titles to their name), coupled with an unrivalled ability to leverage tech to amplify their achievements, has led to a special relationship with the fans. This goes beyond generational Milan locals, but those from thousands of miles away who are attracted to the club's unique style. Inter, for example, are the best supported Italian club in Asia (their current iconic "snakeskin" away shirt has proved a particular sartorial hit with the global fanbase).
Lenovo, as a global tech company, has a similar goal. At the heart of Lenovo lies the common goal to provide Smarter Technology for All: a passion to democratize access to technology on a global scale.
"We partner with many organizations across different industries – but Inter was unique, as we saw their passion to not only be one of the best teams in Italy and the world, but really focus on the human connection with their fans," says Lara Rodini, Sponsorships & Activation Director at Lenovo, who was key in developing this partnership. "That was why we were so keen to partner with Inter for our first foray into the world of football."
This shared passion means the two organizations are tailor-made for each other, pushing each other to new heights.
The two parties first connected when Inter was looking for a technology partner, with a specific view to improving fan engagement, especially those further afield. Acutely aware of their role as an internationally renowned and loved football brand, Inter recognized the need to upgrade their technology base in order to connect with key fans around the world, irrespective of time zone or location.
The goal was to leverage technology to provide an exciting new way for fans to connect with the club. With this in mind, Lenovo and Inter resolved to digitize and archive all of Inter rich history – all 113 years of it. The documentation, in paper form, takes up a considerable amount of space – so you can imagine the vast amount of storage needed to house the digital equivalent.
Lenovo not only provided the technology and expertise to rise to the challenge, but just as importantly recognized that this desire to connect with people mirrored their own drive to be a conduit of human connectivity. So Lenovo's specialist technicians set to work leveraging the smarter technology the company is known for. From servers and storage right down to laptops and tablets – and everything in between – Inter currently uses just under 600 Lenovo products in every aspect of its operations.
Since setting out on their initial joint project, Lenovo and Inter have only grown closer together, culminating in the upgrade of the partnership in July 2021, when Lenovo became back-of-shirt sponsor on the iconic Inter jersey. Beyond fan technology, Lenovo now touches every element of the Inter world in some shape or form.
At one end of the business Lenovo now provides the hardware that management work from, while at the other end, its tech is at the heart of analyzing player performance data (an exponentially growing aspect of modern coaching).
Lenovo tech provides in-depth capabilities for trainers and support staff to make informed decisions about the performance and health of their players. This is not only about providing hardware, such as screens, trackers, consoles and other tech, but also the processing power to analyze an astonishing number of data points (in the three years to date there have been well over a billion of them – and that number is growing with every training session).
"Being a part of Inter' fanbase all my life, I have been able to attest to the fact that the fan is a central aspect of the club's priorities," says Bacchiorini. "Lenovo's culture aligns with Inter in this way, so we have been able to integrate our thinking and expertise seamlessly into their organization."
The future is now
Partnerships such as that between Inter and Lenovo are not only rare – they can only work with a view to the long term. Lenovo and Inter have agreed to brave this future together, continuing to innovate and seek to re-define the frontier of data analysis and sporting performance, as well as engaging people across the globe.
As Lara Rodini put it: "Lenovo and Inter are working together harmoniously in order to achieve results. We continue to look for ways in which we can help and improve each other – and build our respective expertise into something truly unique."
Inter uses a complete spectrum of the Lenovo range of product. These include:
APPIANO:
3 server HX3320 with Nutanix virtualization
2 switch NE1032
1 Storage DM7000 (~680TB)
MILANO:
3 server HX5520 with Nutanix virtualization
2 switch NE1032
7 smart hub
Lenovo IT solutions in Inter HQ:
100 lenovo docking thunderbolt 3
30 laptop X1 carbon
50 laptop T48S
200 Lenovo Essential Wireless Combo
150 Monitor Thinkvision t22v-10
50 Monitor Thinkvision p27h-10