Lenovo video installation showcases commitment to the interconnected frontiers of AI, supercomputing, security, 5G, and more. Watch the video to learn more.
We swing for the fences at Lenovo. It's not just about pioneering 2-in-1 PCs, developing entirely new hybrid devices, or building benchmark-setting supercomputers—we want to help create a world enriched by Intelligent Transformation. That means infusing new devices with self-teaching AI, laying the foundation for a 5G-driven Internet of Things, and bringing extended realities into the classroom. A lot of buzzwords, right? But there's real innovation and investment behind them.
At MWC, aside from all the fascinating tech, we wanted to share some of our values and vision. The main display at the Lenovo booth showcases some of our major commitments to our customers and partners. We think of them as themes and frontiers, but you can think of them as cogs in an ever-growing machine. Watch and learn.
It's a lot to take in, we get it. Here's the breakdown of each element in the machine:
Supercomputing and AI: Solving humanity's greatest challenges at 13 trillion operations per second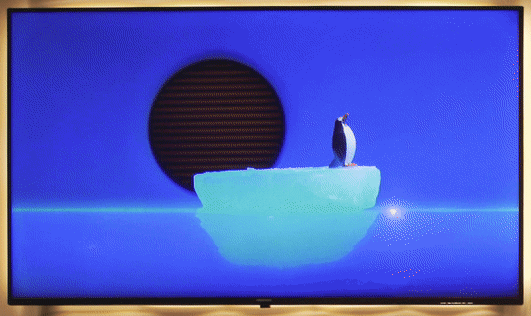 Called the world's most beautiful supercomputer, this behemoth lives inside a converted 19th century church on the outskirts of Barcelona. The MareNostrum 4 Supercomputer conducts 13,677 trillion operations a second to solve some of humanity's greatest challenges, including climate change.
Security: Ready, aim, fire back at and prevent security attacks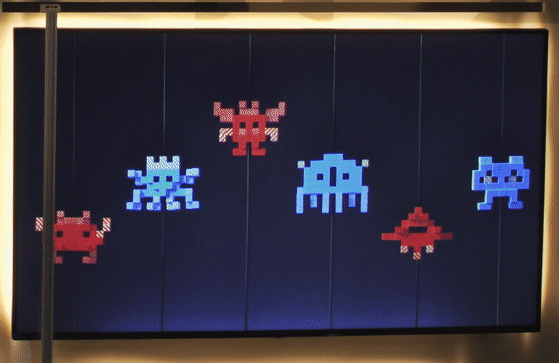 Not the most glamorous concept, maybe, but security is undeniably essential when so much information bounces through the clouds. ThinkShield is the most comprehensive suite of end-to-end security offerings for business. Scalable to meet your unique requirements, and encompassing device, data, identity, online, and infrastructure solutions, ThinkShield ensures you stay one step ahead of criminals and cyber attacks.
5G: Downloads just got an upgrade


5G is right around the corner, promising unprecedented speed and the low latency competitive gamers dream of. Moto z3 is the world's first 5G-upgradable phone. Simply snap on the 5G moto mod to instantly boost network speeds up to 10 times faster, which means you can download an entire 4k movie in just seconds! The moment the 5G networks go live, you'll be ready.
VR: Experience the thrill of wildlife from the comfort of the classroom
Ready to learn about flamingos by flying right alongside them? We can't give you wings, but we have the VR headsets to take you on extraordinary journeys. Lenovo and the Wild Immersion created a more immersive and memorable way to raise awareness about our environment. Using Lenovo Mirage Solo VR headsets, viewers run with bisons, walk with tigers, and explore the world as never before.
Diversity & Inclusion: More voices, more often
One our greatest strengths is the diversity fostered within a global company. Diversity fuels our product innovation, the impact we make in the world, and our investment in local communities. In 2019, we're giving back to underserved communities around the globe by providing access to STEM education and technology through the Lenovo Foundation. We're also embracing transparency and challenging ourselves to be more inclusive.
AI & IoT: Electric, self-driving vehicles aren't the future; they're happening now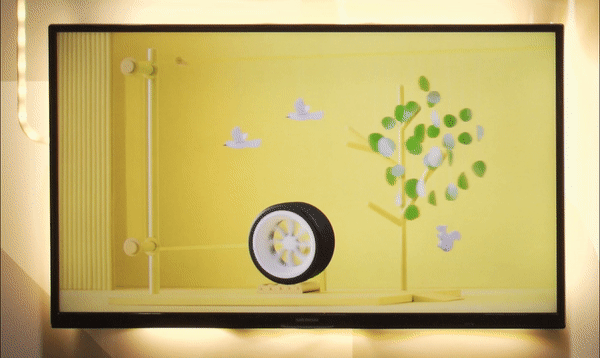 The Internet of Vehicles is coming—self-driving, efficient, and interconnected. Lenovo Connect provides smart IoV solutions that help customers like NIO, XPENG and Changjiang EV create green travel and intelligent transportation services promoting the development of new energy vehicles.
PCs: Taking durability to new heights
ThinkPad is not only the world's best-selling business laptop, it's also one of the most durable. In fact, every ThinkPad has survived over 200 durability tests including extreme temperatures, mechanical shock, high altitude, and elevated drops. That's why people trust ThinkPads on-the-go in the frigid cold to get the job done.