Behind every great brand is a leader who drives the engagement from the inside out. I sat down with Gina Qiao, senior vice president and Chief Marketing Officer of Lenovo to talk about what she has learned during nearly 30 years at Lenovo across multiple roles. And we dug into how she's leading the transformation of Lenovo's brand through the new "Smarter Technology for All" global campaign.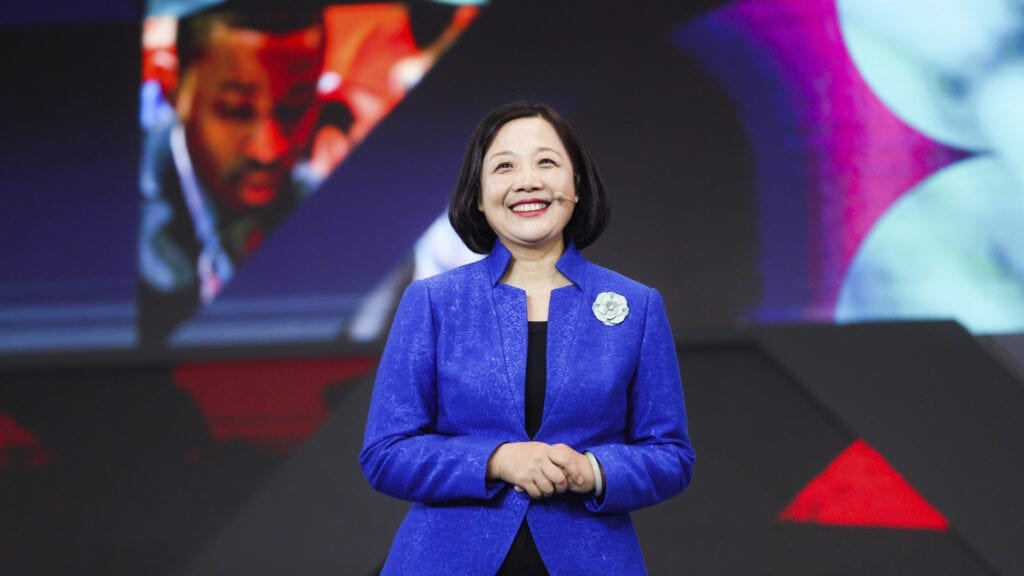 You joined Lenovo in 1990, so next year will be your 30-year anniversary. What about Lenovo and your experience kept you here for three decades?
At Lenovo, I learn new things every day. I never feel bored, and I still feel every day is a new beginning. This feeling comes from encountering new knowledge which represents the beginning of growth. I know good things do not come easy. And I am fortunate enough to work with great people and teams at Lenovo to make a difference through our work. In fact, I like challenges. I joined Lenovo as the secretary to the founder, Mr. Chuanzhi Liu. I moved my way up by tackling new challenges. I worked on marketing, led Lenovo's global strategy and planning, and headed global human resources for ten years before I took a position leading Lenovo's mobile business in China. Now I have returned to marketing and am spearheading a brand transformation to drive more engagement with customers.
In all that time, did you ever hunt for an opportunity at another company?
Honestly, I did consider leaving during several tough periods. When Lenovo made the decision to make English our official language, I thought it was time for me to quit. However, after a year of intensive study, I began hosting meetings and negotiating with people in English. My colleagues provided positive feedback and encouraged me. I decided to stay with the company and explore more. Once you start transforming yourself, you will never fear a challenge. And at Lenovo, my team and I are constantly transforming. You will learn from your mistakes, learn from others, and learn from your past experience. That is why I stayed and will continue to engage with challenges to make positive changes in myself, my team, and the company.
Well, I'm certainly thrilled you stuck around! You must be very proud of what Lenovo has achieved over so many years. How has Lenovo changed since you first joined?
Lenovo turned 35 this year. I joined Lenovo when it was 6 years old, and I personally experienced how Lenovo grew our role in the global IT industry.
We grew very fast in the first decade. In 1984, Lenovo founded its business. In 1990, we developed our first Lenovo-branded computer, and established the PC business group in 1994. In 2004 Lenovo acquired IBM's personal computer business, an acquisition known as "a snake swallowing an elephant." We successfully completed the business integration and became a global company. Since then, Lenovo became the #1 PC Company in the world in 2013 and we became bold on globalization. In 2014, Lenovo acquired the IBM x86 server and Motorola Mobility businesses, and we transformed from a single business to a multi-business company. Today, as a global high-tech company with an annual revenue of more than $50 billion, we operate businesses in 180 markets around the world with 57,000 employees.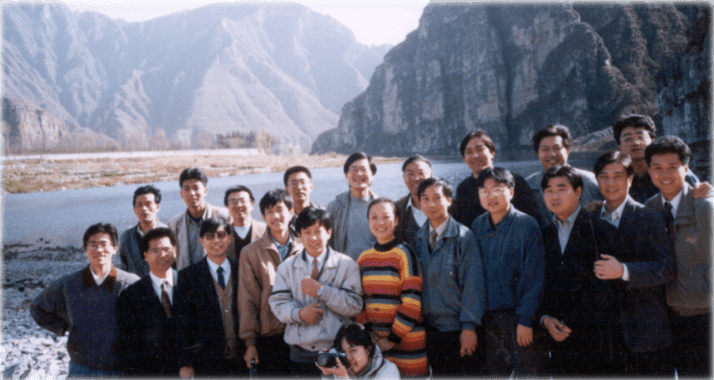 What has that growth and transformation meant to you personally?
To be able to grow with Lenovo is lucky for me. And what makes me proud is that every step we take at Lenovo is dedicated to creating a better life for everyone. When I first joined Lenovo, we set a goal that Lenovo must take on the responsibility to lead the computer industry in China. To this day, I can still recall the passion and fighting spirits that we felt in our hearts, but now apply across wider global responsibilities. For example, the Lenovo Foundation, which was founded in 2018, strengthens Lenovo's ongoing commitment to increase access to STEM education and empower diverse and underserved communities through global grant making and employee engagement.
You mentioned that one of the objectives of your current role as CMO is leading the brand transformation to drive customer engagement. Could you go into a bit more detail on that?
We launched the global "Smarter Technology for All" brand campaign last September. This is our vision that our customers need access to leading technologies in order to achieve their own intelligent transformation. For this purpose, Lenovo embeds intelligence into our full portfolio and delivers it at an outstanding value to the widest range of customers. We have multiple approaches to enriching customer engagement. A good example is featuring customer stories around our 3S strategy: Smart IoT, Smart Infrastructure, and Smart Verticals. Our goal is to evolve Lenovo from a "PC leader" to "smarter technology leader" and to energize our customers and channel partners.
Any examples stand out where that transformation is happening with our customers?
There are so many! For one, we partner with Ducati, one of the leading teams in Moto GP and the Superbike World Championships, using Lenovo's ThinkPad P1 and HPC Solutions to help Ducati reduce bike design time, improve bike performance, and adapt racing tech to consumer models. In this case, we also enhance the capabilities of our customer to perform more efficiently and achieve more accomplishments. This ultimately drives their global businesses, and this is how Lenovo is transforming sports and manufacturing. When customers evolve, it creates a win–win business.
Using storytelling to communicate brand vision and drive strategic transformation is exciting. How effective is it in creating direct connection with end users?
Storytelling amplifies our brand messages through audio, visual, and interactive elements on immersive channels, where the customer becomes the center of the story to drive global impact. In this way, storytelling creates profitable engagement.
We are working with key opinion leaders to extend brand influence and advocacy through good cause and show our social responsibilities. Lenovo's technology is built for all, and we are committed to improving digital inclusivity.
We recently worked with Haben Girma, an advocate for people with disabilities and the first deafblind graduate of Harvard Law School, as our first accessibility and inclusion advisor. Haben travels the world teaching individuals and organizations how inclusion is an opportunity for innovation. This passion for inclusion aligns perfectly with our vision at Lenovo—to create a world that delivers 'Smarter technology for all' and a digital future that is inclusive of everyone and brings the brand experience to life.
What do you expect to achieve in 2020?
I intend to maintain engagement in everything I do, be positive when facing challenges, strive to find solutions, and never complain.
So far, 2019 has been a difficult year around the world. The world changes every day. Every day when I wake up, I will know there will be something I must fix. But each challenge will come with benefits. Whether life is happy, challenging, or unfair, I must always strive to be engaged. After a week, a month, or a year of persistence, I will see circumstances change. That is why I always encourage my teams to be patient and engaged so together we can make a positive change. Together, we will create a smarter technology for all.