How one week with the Lenovo Legion Y740 transformed one gamer's experience
I consider myself a "casual-hardcore gamer," as in I don't have a lot of time to game but take it very seriously. I grew up a console gamer but was always partial to the brands that were doing things a little different. (Think "Genesis does what Nintendon't.")
As I got older, I quickly learned that games were not exclusive to my living room TV, and lo and behold, my family PC had an almost endless list of games exclusive to it. As much as I loved my PlayStation 2, I definitely could not play Counter-Strike virtually with my friends. As an adult, this realization took the form of a more cost-conscious "bang for your buck approach." If I could be patient and wait for the next Steam sale or HumbleBundle, I'd have a game library three times the size for a fraction of the price (and graphics would be cutting edge to boot). My only problem at this point was I sank all my money into a custom desktop PC that was not moving anywhere, anytime soon.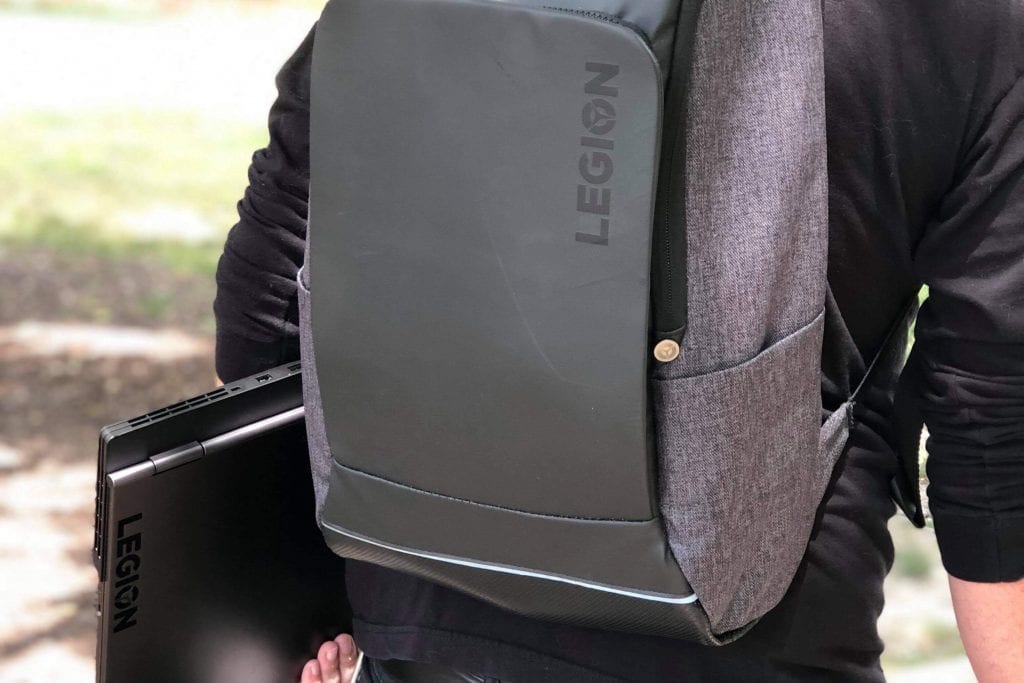 That's where the Lenovo Legion Y740 gaming laptop comes into play—a laptop that finally fit my taste. Up until now I'd always scoff at gaming laptops, a lot of RGB and tacky trim in a package that I'd hardly want to lug around from place to place.
Legion takes a different approach; it's something subtle and utilitarian, but it doesn't forfeit style and, when you want it, flair. Fortunately for me, I spent the past seven days testing one out.
My week with Lenovo Legion was eye opening, as I'd always seen gaming as something sedentary and unmoving. There's a reason the basement dwelling trope exists, and that's a shame because although this machine is a beastly 17 inches, it's still far more portable than my desktop. Movie night with friends suddenly turned into a LAN party, and trips to the coffee shop to clear my inbox happily transitioned to a relaxing session of indie gaming.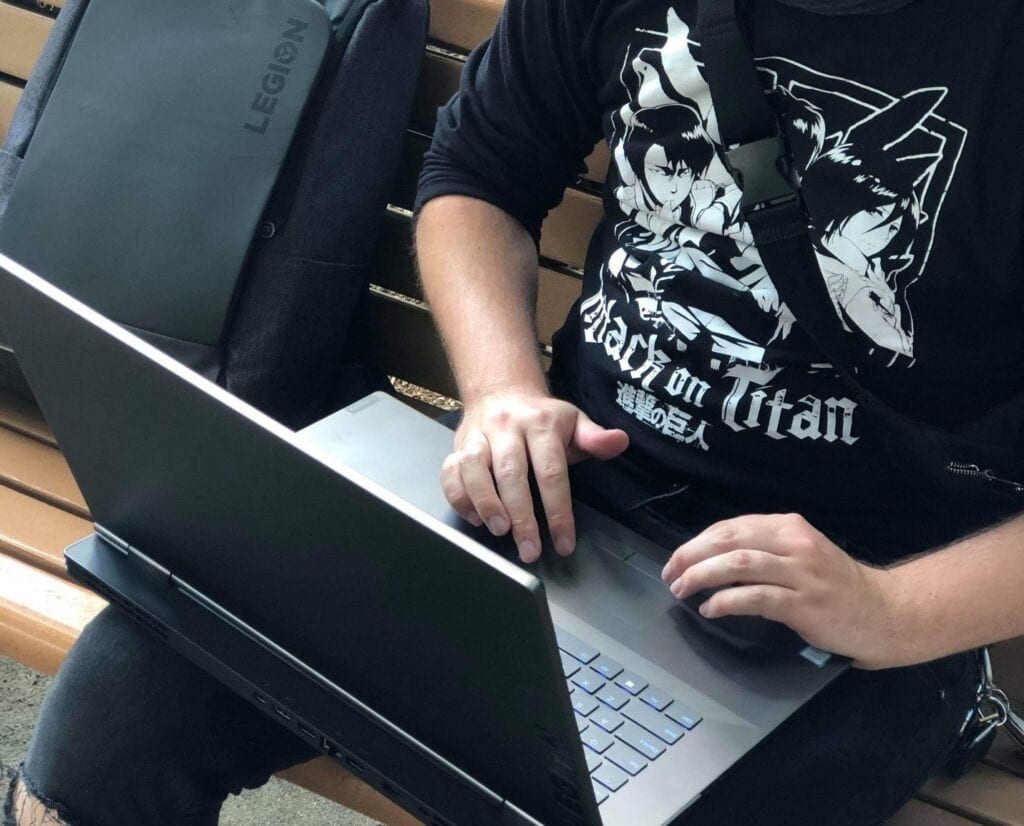 Truth be told, I know many gaming laptops have these capabilities, Legion just brings it together in a package I'm legitimately unashamed to be seen carrying. Simple, clean design that just works and works well. My model was rocking a NVIDIA GeForce RTX 2080 and let me tell you I've never gamed like this before. It didn't hit me until I plugged it into my 4K TV at home and realized I've never played games at that resolution, because my desktop couldn't dream of pulling good FPS and sits in a completely separate room.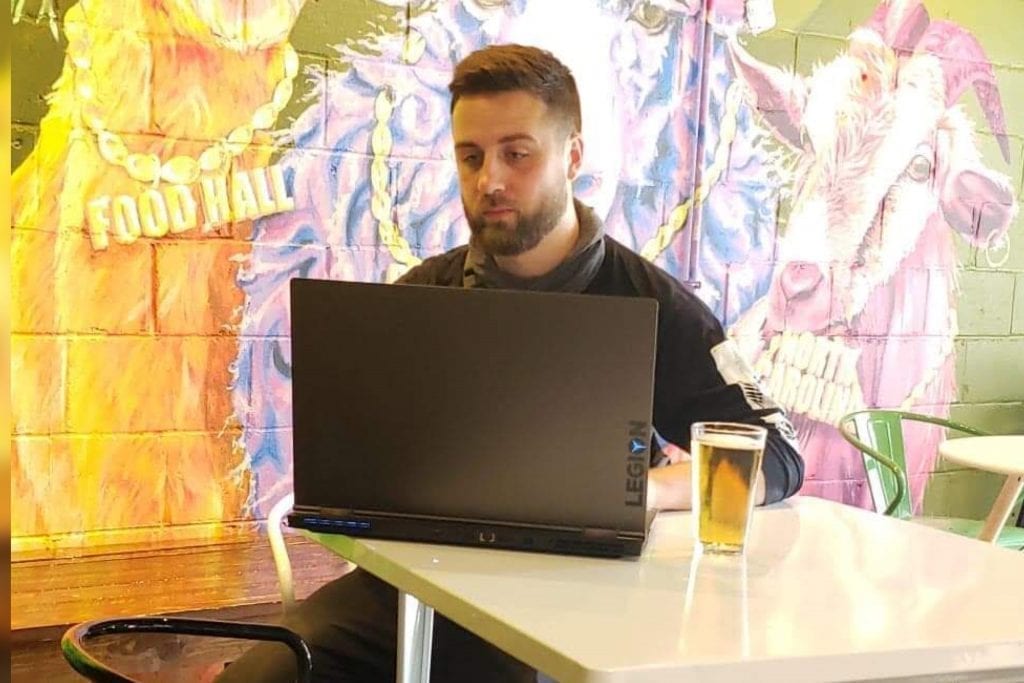 So, when I say I'm a fan of the design you'd probably ask "what in particular," right? Well, first and foremost, I love the fact that it's essentially a stealth gaming powerhouse. Even with the glowing legion "Y" logo, it really doesn't look out of place in a conference room at work (although the 17" model might turn some heads with how massive the screen is). However, when I want it, I can choose to rock all that RGB goodness. Lenovo collaborated with Corsair to create a great typing experience that also doesn't forget I might occasionally want to flex that fully customizable RGB lighting on the keyboard, vents, and logo that I mentioned before. Also, a small touch that goes a really long way, is how they've set up the I/O. I can't tell you how much I hate a desk covered with unruly wires, and the simple decision to place most of the ports on the back goes a long way in cleaning things up. For us cable management enthusiasts that means more than most people even know.
I'll admit "not having time to game" has to be one of the biggest first world problems I can imagine, but it felt really good being able to jump into gaming whenever and wherever I was.
I finally got to catch up on "Assassins Creed Origins" (I'm usually a year or two behind), and finished up "A Hat in Time" which had been sitting in my Steam library half-beaten for a year or so (such an amazing indie platformer; highly recommended). I didn't realize how little time I actually spend at home, until I had the opportunity to play actual non-mobile games from my Steam library—or Lenovo Legion Game Store—anywhere I went. It honestly has inspired me to make more "me time." There really is no better stress reliever than kicking up my feet wherever I want and investing a few hours checking great games off my list.
---
More about Bryan
I'm Bryan Custer and I work as Lenovo's Global Social Media Community Manager. I get to show our fans on social that Lenovo means it when we say "customers first", and to ensure we retain a sense of humanity and authenticity while doing so. Sometimes it's a reply with a funny GIF, and other times it's digging in and solving issues for our fans in need. There's a ton of incredibly interesting people out there using our products and supporting our brand; I get the amazing opportunity to make friends with them, and to show them the support they truly deserve.