Filmmaking is much more than simply creating something that is visually beautiful, it is about telling stories. These stories have the power to create change. I am not just talking about activist films that follow a strict agenda to ignite action towards a specific cause. A simple film allowing someone insight into an animal's life, falling in love with its beauty, could ignite long-lasting change in a person's behavior. This is why wildlife filmmaking can be so incredibly powerful as a tool for conservation.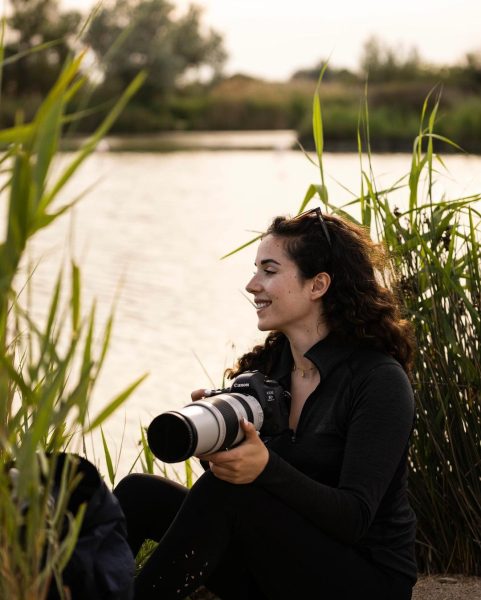 Giving hope for the reintroduction of native species
One of the first films I made was with a couple of friends who did the same Wildlife Filmmaking Masters as me. We headed to Devon for a few days to film the first beavers present in England in over 100 years – this was the first-ever legally sanctioned reintroduction of an extinct native mammal to England. This legal status was given to the iconic beaver, which is now permanently residing on the River Otter in Devon. This was extremely exciting news for many animal lovers, and the perfect opportunity to get out and do some filming, to share this rewilding success with others.
Beavers used to be present throughout England, Scotland, and Wales, but were driven to extinction in the 16th century, predominantly due to hunting for their fur, meat, and castoreum (a secretion used in perfumes, food, and medicine). During the time of their reintroduction to Devon in 2008, there was a lot of controversy about their presence, and people's concerns about the impact they would have on the infrastructure on neighboring land. As such, Devon Wildlife Trust's River Otter Beaver Trial was established in 2015 to measure the impact of their presence. This 5-year study was a huge success and revealed that their presence actually enhanced the ecology of the river catchment in East Devon, increased fish biomass, improved water quality, and their dams worked as natural flood defenses. As such, in 2020 it was ruled that they were here to stay.
Stories like this are incredibly important to share because across the world, humans have reduced, or completely eliminated, wildlife from their native land. Sometimes this occurred so many years ago, that people in those areas now have an untrue perception, or even fear of that species, and feel opposed to their return. Seeing the success of the beaver gives hope for the possible reintroduction of other species.
Breaking down the stereotypes and boundaries
The next big film I made was called I Am Capable, and it was the final piece for my Masters degree. My original plan for this film was to travel to Sumatra and tell a story about human-wildlife conflict. However, the pandemic hit, and plans changed. The Masters was pushed back and I began working for Silverback Films.
In the meantime, I found myself, like many others, re-thinking a lot about what I thought that I knew. We found ourselves with the beauty of time to sit, learn, unlearn, and see the world from a different perspective. It was during that time that I really became aware of the radical injustice that still occurred around the world. As such, the stories that I wanted to tell through film shifted. It was during this time that the idea for my film was born.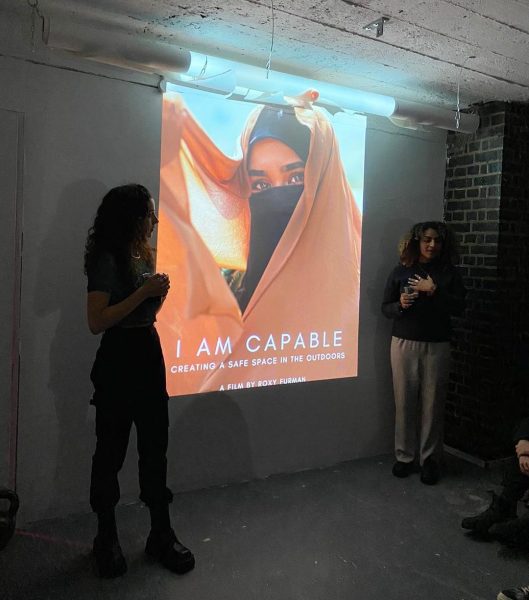 I Am Capable is a film about the incredibly inspiring Amira Patel – a young woman in the Lake District who, after experiencing injustice when hiking in the English countryside, decided to found her own group, the Wanderlust Women, to create a safe space for Muslim women outdoors.
In this film, Amira is joined by two other women and they go wild swimming together for the first time. We witness the transformative effect of cold-water immersion, as well as seeing strength in their bravery in helping to break down the stereotypes and boundaries that exist. Given the fact that even today, people from BAME backgrounds are ten times less likely to have good access to green space in the UK, it is of vital importance that we tell these stories, raise awareness, and encourage people to take action to make the outdoors more accessible and safe for all.
Raising awareness of human-induced threats
For my next film, I headed up to the Isle of Mull in Scotland to tell a story about the beautiful (and very cute) wild otters that we have here in the UK. Not only was I lucky enough to have incredible encounters with otters in the wild, but I also worked alongside the UK Wild Otter Trust, to share their life-saving rehabilitation work, and raise awareness about the threats that this species face.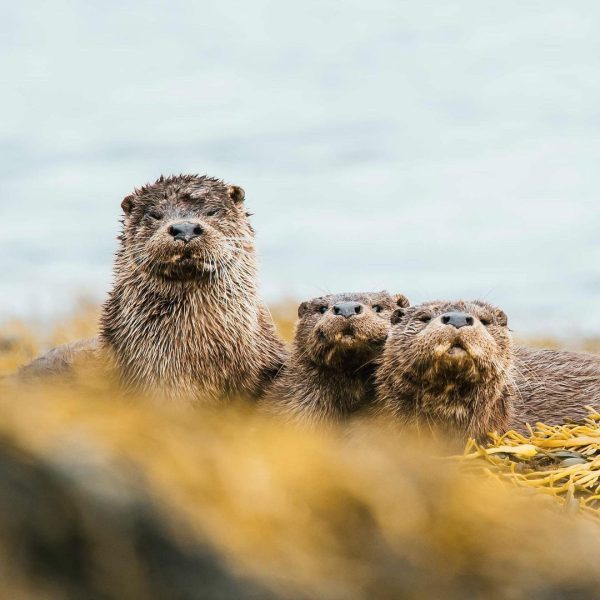 After being on the brink of extinction in the UK, the otter made a distinct comeback – one of our biggest wildlife success stories to date. However, in recent years, the otter has faced many human-induced threats, including habitat destruction, road development, the capture and persecution by fisheries, and the increasing use of pesticides polluting waterways. Raising awareness of these threats, paired with showing people the charities out there working to protect them, not only acts to educate but also provides hope and a way for people to get involved themselves if they choose to.
These are just a few examples of the stories that I have been able to tell over the past couple of years, but something that unites them all is that none of them would have been possible without the use of technology. Throughout every stage of the process – researching, filming with multiple pieces of equipment, editing, color grading, and distribution – technology was at the core helping make it happen. It really has transformed the ability to both tell and share stories and gives a whole new lease of hope to the future of conservation.