This past year, COVID-19 showed us that small businesses are resilient and an essential part of our economy. They provide opportunities for entrepreneurs, foster local economies, and support neighborhoods and communities. I joined Lenovo as the CMO of the Personal Computing business this past August. Before joining Lenovo, I founded Tankee—a parent-approved destination for kids to watch family-friendly gaming videos. As an entrepreneur, I can empathize with the struggles of these small business owners, especially minority-owned business owners who face even greater hardships and obstacles.
Evolve Small, Lenovo's initiative to support small businesses, was launched earlier this year to provide resources to SMBs recovering from the impact of COVID-19. The initiative celebrates small business owners all while providing mentorship resources from industry experts, community support and financial aid. Lenovo has committed $1 million in grant funding and business development to help BIPOC-owned small businesses bounce back from the pandemic.
And now, to fulfill the mentorship pillar of the Evolve Small initiative, we're launching the Evolve Small Community Collective. This program will harness the expertise of our partners—LISC, TRBOT, Deluxe, Intel and more—to share knowledge and resources to help small businesses thrive across North America. Our partners are actively working together toward providing the best support possible, mentorship is just the beginning.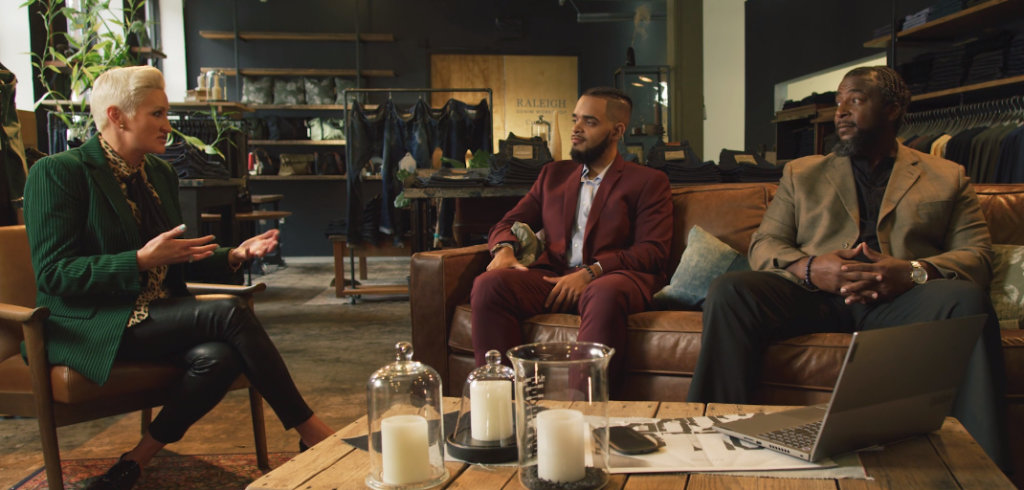 The Evolve Small Community Collective will include short, five-to-ten-minute videos that explore resources available to small businesses in the US and Canada specific to financial aid, business mentorship, cybersecurity and more, helping SMB owners harness the information that they need most. The series includes dedicated videos for each of the Evolve Small pillars – aid, mentorship, and community – with tips for better connecting with the local community, and how to be a force for good. The videos feature the following speakers:
Financial Aid

Steve Hall, Vice President of Economic Development Lending, LISC
Michael Cascone, Senior Director, TRBOT
Doug Minter, Management Consultant, Canadian Black Chamber of Commerce

Mentorship Resources

Elizabeth Demetriou, National Director of Economic Development, LISC
Shantell Thomas, NA Diversity & Inclusion Partner, Lenovo
Michael Cascone, Senior Director, TRBOT
Jonathan Wilkins, Supplier Diversity Program Manager, Lenovo

Cybersecurity

Kate Porter, Sr. Director of Segmentation and Scale, Intel
Thorsten Stremlau, CTO, Lenovo

Community

Amanda Brinkman, Chief Brand Officer, Deluxe, and Creator, Producer, Host of "Small Business Revolution"
Lenovo's Small Business Tech Consultants on "Small Business Revolution": Diarra Jerome, Kelly Darden and Maurice McGregor
The series will also highlight several small business owners across North America that we have partnered including Tyrre Burks, Founder and CEO of Player's Health, Chi Ndika, Founder and CEO of Luv Fats Ice Cream, Ann Weiler, Owner of Dirt Cheap and Lindsay Wrege, Co-Founder and CEO of 321 Coffee. In this series, they share more about what they've learned through the pandemic and lessons for small business owners going forward. They are dedicated to uplifting fellow small business owners and providing their firsthand expertise.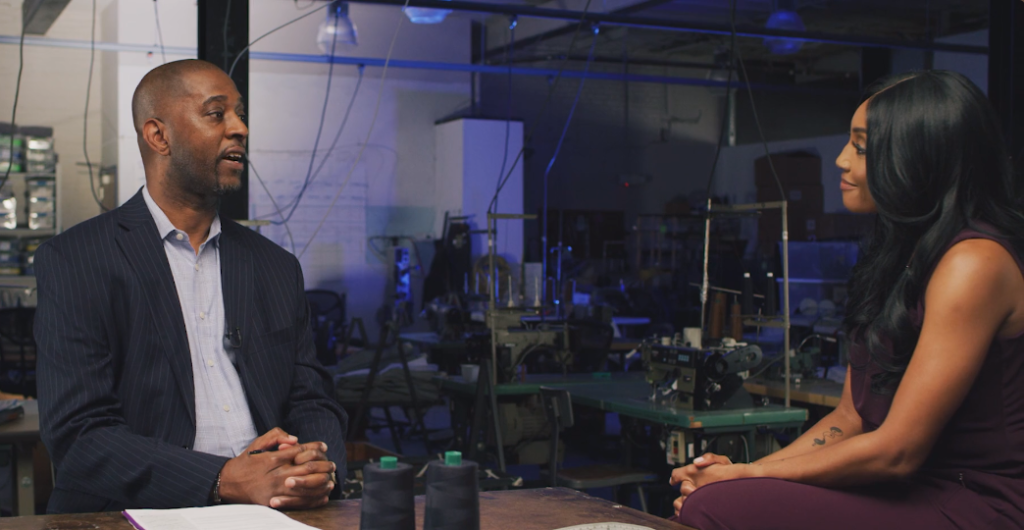 It's clear that small businesses need more than just financial aid post-COVID. Providing business mentorship and support has proven to be equally as valuable. The Evolve Small initiative seeks to provide that and more. Lenovo recognizes that not only are small businesses the heart of recovery after COVID, but also that minority-owned businesses create a unique community identity and often face additional hardships. As we bring Evolve Small to the next level this fall, I can't wait to see how we can help small businesses continue to elevate and strengthen their communities.
The Evolve Small Community Collective launches today and I couldn't be more excited. If you are interested in learning more, or if you are not a small business owner but would like to share this someone who is, information can be found at  www.evolvesmall.com/community-collective