In honor of Breast Cancer Awareness Month, employees based in Lenovo's Morrisville office participated in the American Cancer Society – Making Strides Against Breast Cancer (ACS – MSABC) of the Triangle Walk, sponsored by Lenovo Foundation. Lenovo employees and their families joined over 2,000 walkers and volunteers to raise awareness against breast cancer and honor survivors. Lenovo fundraised nearly $3,500 for ACS – MSABC, and donations are being accepted through December 31.
The day began at 5:30am as volunteers from Strategic Alliances, and the RE@L, WILL, and HOLA Employee Resource Groups arrived for event setup. The opening ceremony kicked-off at 7:00am, and participants cheered on survivors as they walked the first lap of the day. Lenovo employees then walked the 1.5-mile route together, sporting matching pink Love On T-shirts provided by Lenovo Foundation. As they walked, employees captured their memories by participating in a digital photobooth sponsored by Intel. The event also included live music, local dance group performances, survivor activities, and guest speakers.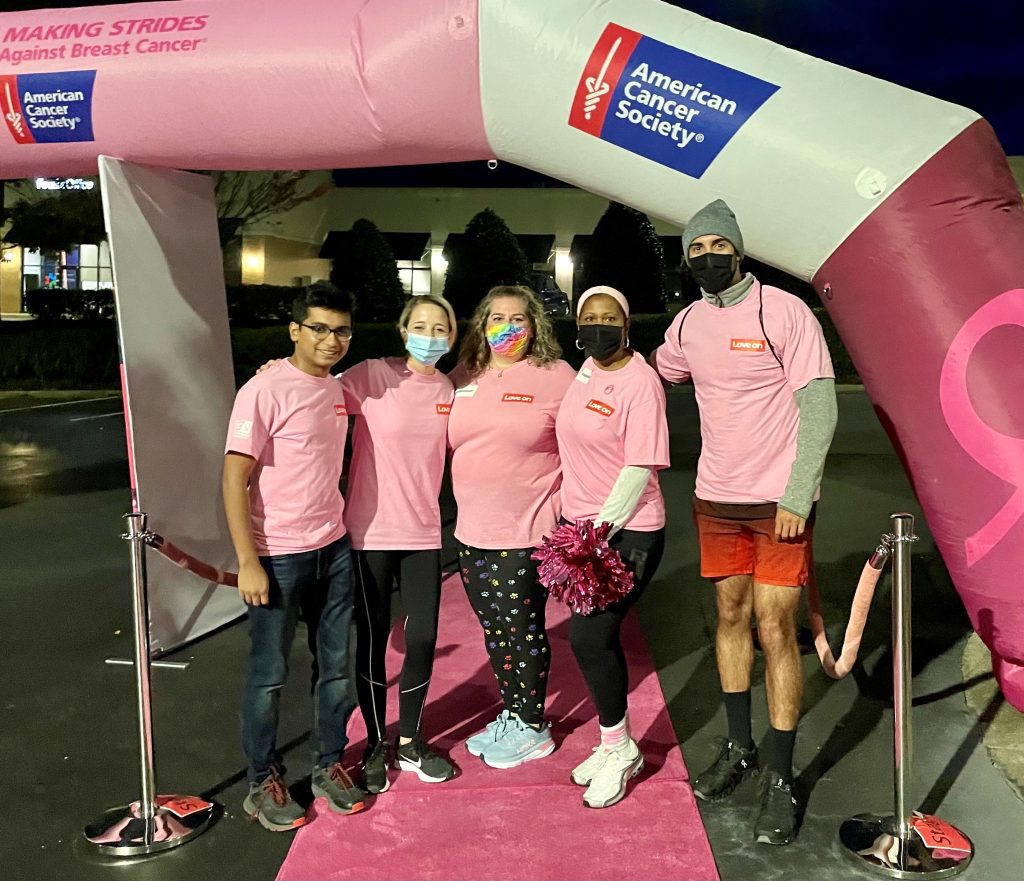 Gina Vespi, Marketing Strategy & Planning Specialist, Lenovo Strategic Alliances, led coordination of the event and sits on the Executive Leadership Board for ACS – MSABC. "Many, if not most of us, have had family, friends, and even co-workers affected by cancer," says Gina. "It was an amazing morning representing Lenovo as we made an impact together to support the ACS's fight for a world without cancer."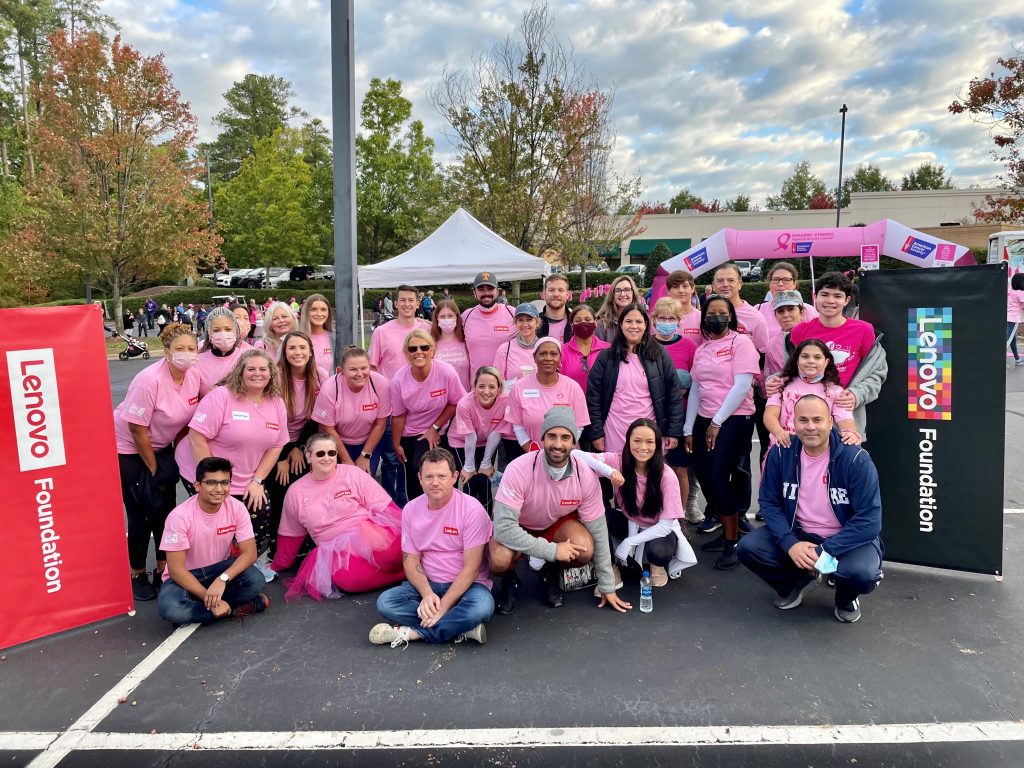 Davor Cindric, VP, Strategic Alliances, participated in the closing ceremony and shared a few words on Lenovo's sponsorship. "We are a global company but we act locally," says Cindric. "We are passionate neighbors and friends, and we are using our technology to help in this important fight for cancer." Davor sits on the ACS Board of the Southeast Region and, like Vespi, played a large role in engaging Lenovo and its partners in the Triangle Walk.
As ACS board members, Davor and Gina continue to find ways to engage Lenovo employees with the organization. Last year, their team led a virtual fundraising event sponsored by Lenovo Foundation for ACS – MSABC. During the month of November, employees and executive leadership from Lenovo and its partners walked, biked, and ran as part of a "Movember" challenge. Together, they raised nearly $10,000 for ACS-MSABC. Davor and Gina are also working with ACS to coordinate a Gamers versus Cancer fundraising event in early 2022.
Through cutting-edge technology, Lenovo continues to empower healthcare workers and research institutions to fight cancer each day. Embracing Lenovo's message to Love On, employees like Gina and Davor are committed to joining in this fight during Breast Cancer Awareness Month and beyond.