My life forever changed four years ago on the day I met Shadow, my Labrador puppy. I'll never forget the way he wagged his tail as I approached him and how his eyes were full of pure love. Shadow is the reason my love for animals is as intense as it is today.
I consider myself an avid animal rights advocate. But, more than that, I prefer to view it as giving a voice to those that don't have one. Someone needs to stick up for those who are unable to do so themselves.
Providing a voice for the voiceless
Shadow earned his name by never leaving my side. I've always felt as though he could sense whenever I was sad. Through our relationship, I gained an understanding of what pure love is. This extended to taking care of other animals, as I saw aspects of Shadow in each of them – true and unconditional love. I realized that I am the happiest when around animals.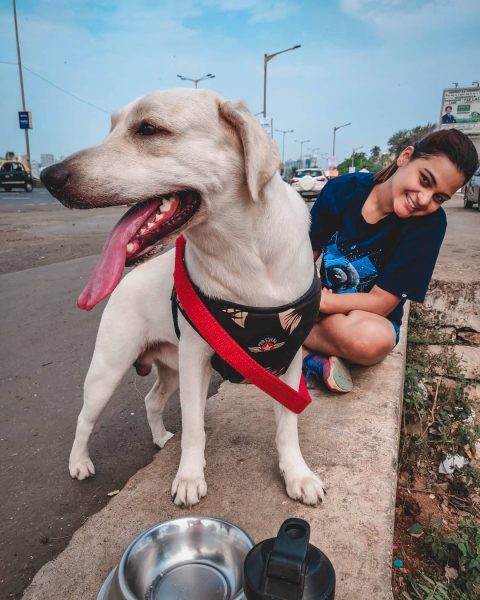 Motorsports has played an important role in my animal caretaking. I'm always traveling across India to unexplored, rural destinations where there are no facilities for humans. Each time I visit one of these places, I wonder how animals survive. I carry food, water, and a first aid kit with me, and treat them on the go when required. Without my bike, I wouldn't be able to provide stray animals with the necessary nutrients, shelter, and medical treatment.
While riding toward the Lakshadweep Islands, on my way to write my third India book of record titled  "Save Animals Save Mother Earth," I would encounter several injured animals lying on the road. I'd search for nearby medical assistance and bring the ones I was able to carry. For those that were lifeless, I'd be sure to lift and place them on the side of the road while reciting a small prayer.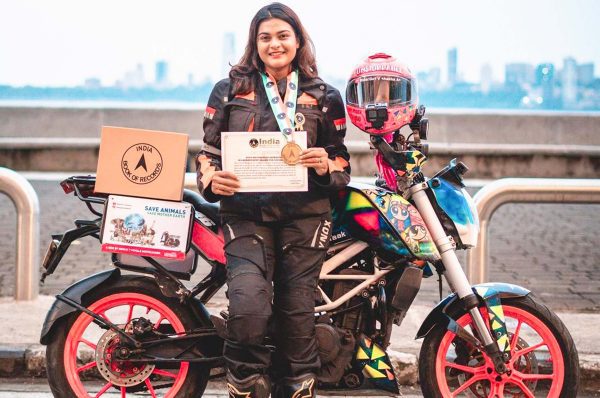 My love for animals runs so deep that it's even gotten me in a couple of dangerous situations. During one of my trips, I rescued a puppy while fighting 11 intoxicated men that happened to be extending a knife in my direction. They were playing catch n' throw with that 25-day-old, injured puppy. Without hesitation, I ran toward them and snatched the puppy, bringing it to safety. It was raining, so I covered it with my raincoat, hopped on my bike and drove off as quickly as possible. I'm proud to say I saved both our lives that day, and the puppy has since been adopted.
I'm constantly recording incidents like these and leveraging technology to increase awareness by broadcasting them through my vlogs for people to react. Typically, my viewers show an abundance of love, care and affection toward the animals I feature. I'm encouraged to see change happening when I receive emails and DMs from my followers asking ways in which they can help. I strive to educate people by making them aware of how these animals are oftentimes treated and ask for their support in whatever way they can provide it.
Using tech to support my mission
I am currently working on developing an app in which everyone who knows me – including friends, family, and followers – can share their contact details (along with proper identification numbers) so I can contact anyone available and willing to support in different regions across India. With Lenovo's cutting-edge technology, I have been able to create and produce projects I used to only dream about. Access to this caliber of technology has allowed me to easily manage and organize my app.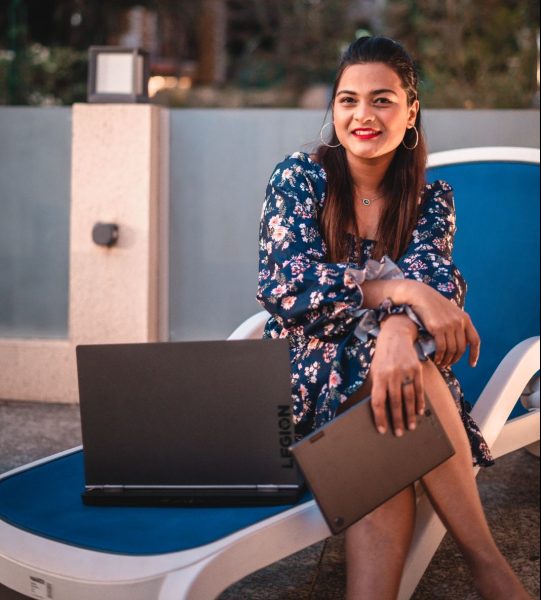 I look forward to providing care to the animals I encounter during future travels. To many, motorsports and animal advocacy may seem like an unrelated pair. In my case, they complement each other well. Giving a voice to these animals provides my life with purpose – to do good and be happy.