Chloe, a teenager in Northern South Africa, plans to become an engineer. She shared a vision for her own future while wearing a black mask—a reminder of our COVID-ravaged times—outside the St Monica's Child and Youth Care Centre. One day, she said, Chloe hopes to lift her family out of their situation and give them a better life.
Chloe has lived at St. Monica's for seven years, one of nearly 100 girls between ages 3 and 18 who have been orphaned, abandoned, or found to be at risk in their environment as a result of abuse or sexual assault.
"They live here and learn skills to prepare them for later in life," said Althea Daniels, director of St. Monica's. "We allow parents and others to come and visit when possible, with the hope that one day the family will be able to take them back into their homes."
A court order places them at St. Monica's, where staff provide care, shelter, education, and daily essential needs. But basic access to sanitary pads remains a major challenge, both in cost and availability. And in the case of these young girls, that means many of them miss school every month.
"It seems absurd that someone's gender can define their access to education when it's just a normal biological occurrence, and that this can set them back when they are not able to attend their classes," said Jane Govindsamy, an executive assistant in Lenovo's South Africa team. "When we read about what Althea was doing for the children, we knew we had to help."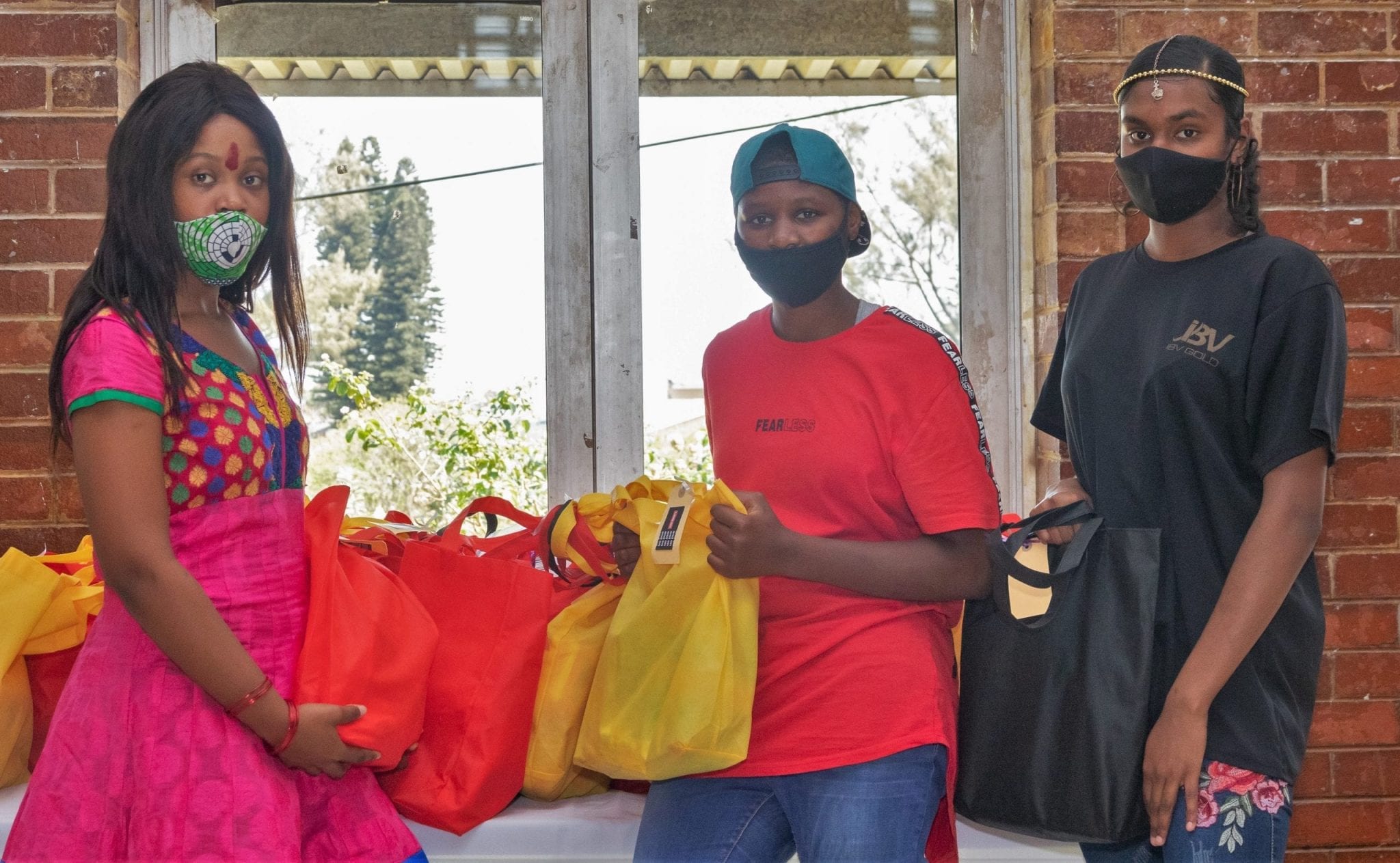 Jane reached out and secured much-needed donations, consulting with Daniels to provide sanitary products, develop training sessions for the girls, and offer ongoing mentorship and support. But delivery presented a challenge: St. Monica's is located in Durban, some 350 miles away from the Lenovo team in Johannesburg. Undeterred, Jane drove there alone on Sept. 24 to deliver supplies and attend an important event: Heritage Day.
"[The girls] live here and learn skills to prepare them for later in life," … they come here by court order and live here for two years or more
The nationwide celebration recognizes the diversity across the country—with 11 official languages, 20 different cultures, and a tumultuous history—and helps foster a sense of pride and community. At St. Monica's, the girls performed plays, recited poems, joined traditional and contemporary dances, and cooked meals representative of their cultural backgrounds.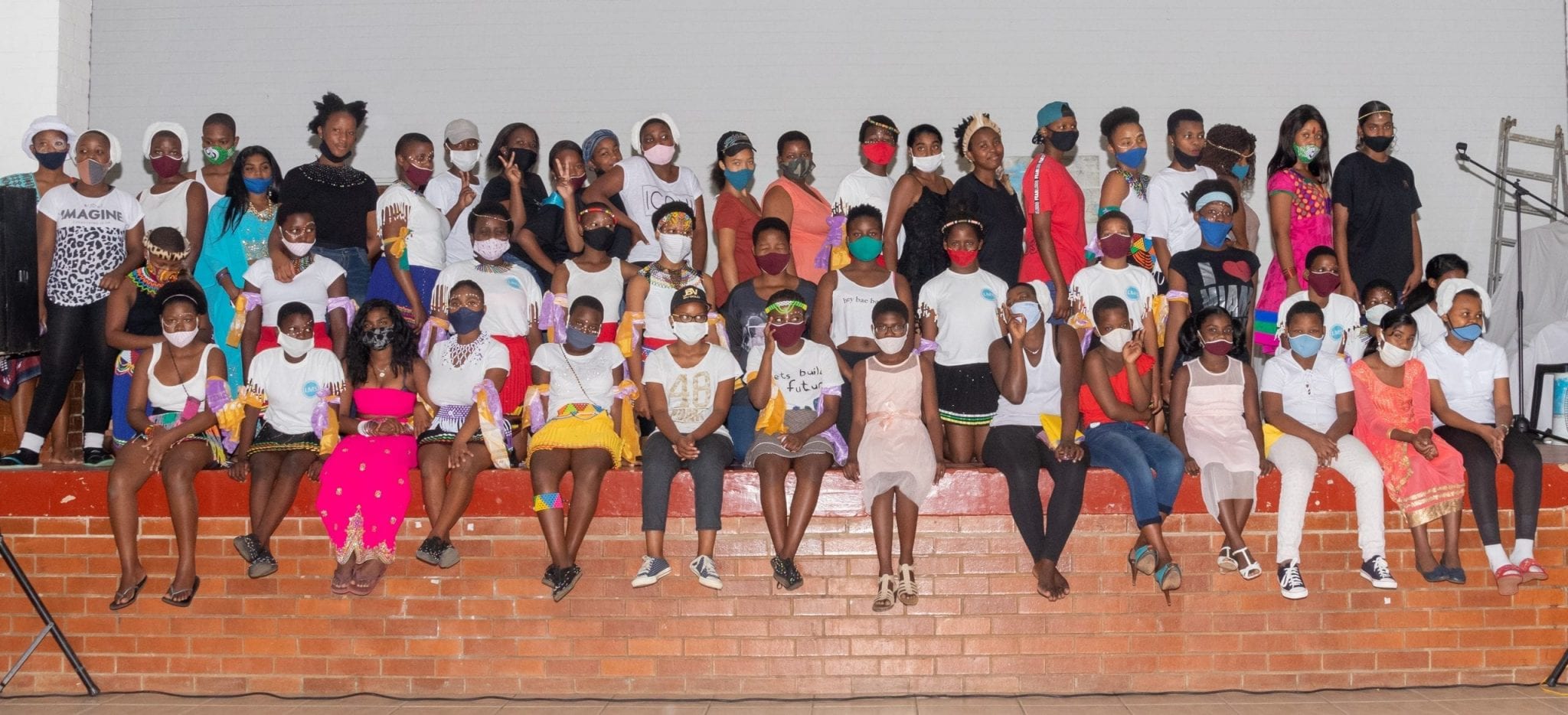 "It's a fantastic fusion of all kinds of cultures, coming together for a good cause," Jane said.
She took the opportunity to share a few words on behalf of Lenovo about empowerment, education, and creating opportunities. Jane pointed specifically to Daniels as a role model for the fruits of hard work and a positive attitude.
"I was just so impressed with the girls," Jane said. "When you see how talented they are, it breaks your heart knowing how much they've had to go through. But there's nothing quite like seeing each smiling face. It really makes what we're doing feel worthwhile."
She also happened to know that Daniels was due for an upgrade on a 7-year-old Lenovo desktop PC. So Jane delivered a new laptop to Daniels to help with her work leading St. Monica's, knowing technology can be a powerful tool in creating opportunity and equality.
"I am overwhelmed," Althea said, as they both lamented that social distancing kept them from embracing.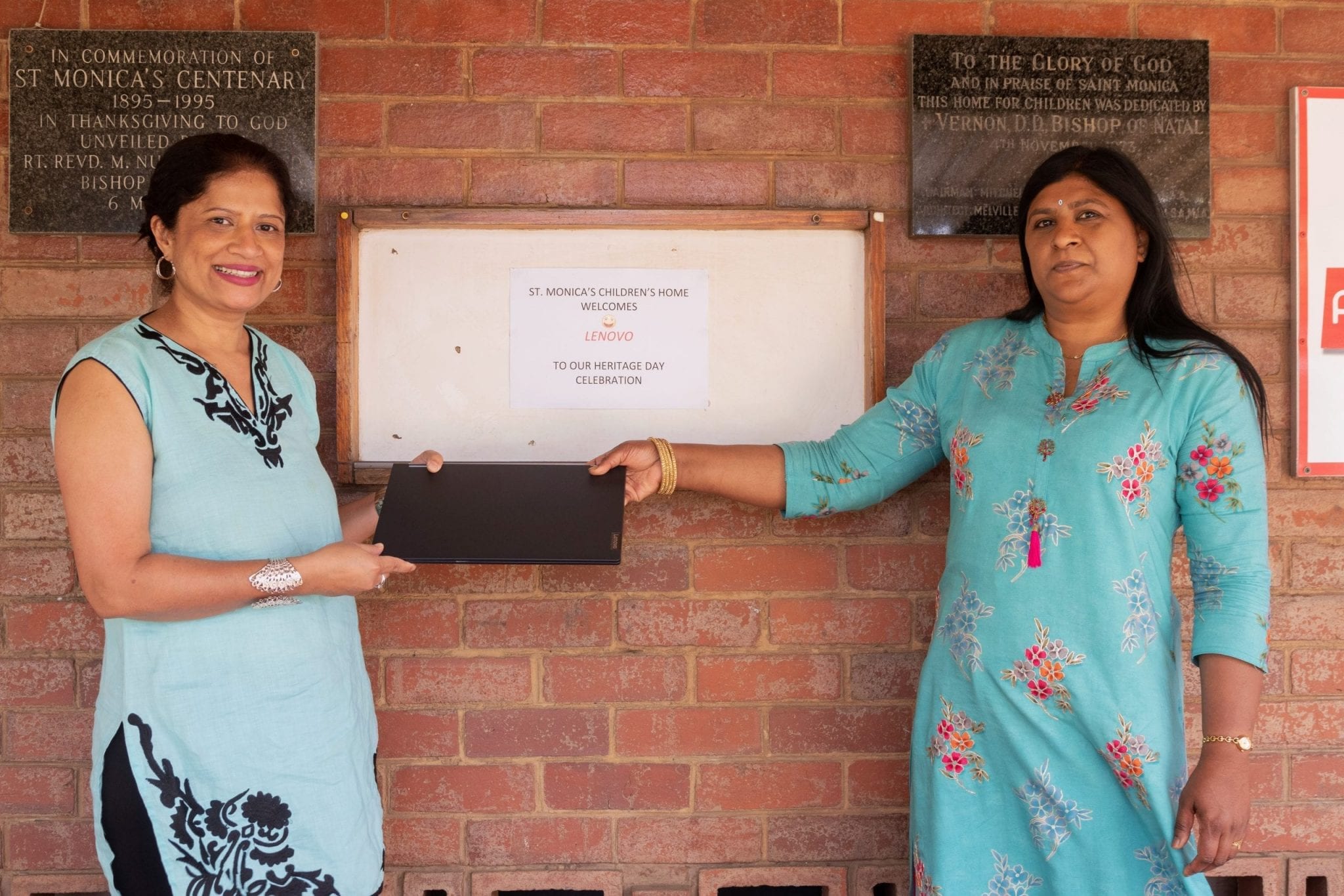 Learn more about Lenovo's activities—virtual and in-person—during the ongoing Global Month of Service.