Antarctica contains 90 percent of the world's ice, a staggering 6 million cubic miles that in many ways dictates sea levels around the globe. The continent's ice sheets are more vulnerable than ever, in many ways a product of human-driven climate change and a growing threat to coastlines and ecological stability.
This beautiful and unforgiving landscape—home to an ever-growing list of stunning endangered species and a bellwether for the planet's health—needs help. As we grapple with such a massive challenge, how can one individual support critical on-the-ground (or ice or water) science?
Vitalie Palanciuc, neither a scientist nor sailor, joined a voyage earlier this year to help collect samples of ice and water to uncover the effects of climate change on microorganisms. Palanciuc knew he wanted to explore extreme environments—but not as a tourist.
"This meant moving away from being a 'keyboard activist' and taking real environmental actions," said Palanciuc, an executive director at Lenovo providing technology solutions to small and medium businesses. "This trip changed the paradigm for me, making me understand that we can motivate people to change their attitudes through real, concrete examples."
Scientists from the Academy of Science of Romania and the International Ocean Institute planned the three-week voyage and led the research. The team of 10 set sail from southernmost Argentina, crossed through the infamous Drake Passage, around seas of floating ice bergs, and along the shores of Antarctica.
"I have to be honest, it was scary," Palanciuc said. "You quickly realize that hitting one of those and being so far from inhabited land could have had serious consequences. No one can rescue the crew and the boat."
Trust was paramount and immediate. The moment they set sail, the crew's lives were in each other's hands, which demanded mutual respect and consideration. The team building lessons will carry through into every part of his life, Palanciuc said, especially in his leadership work at Lenovo.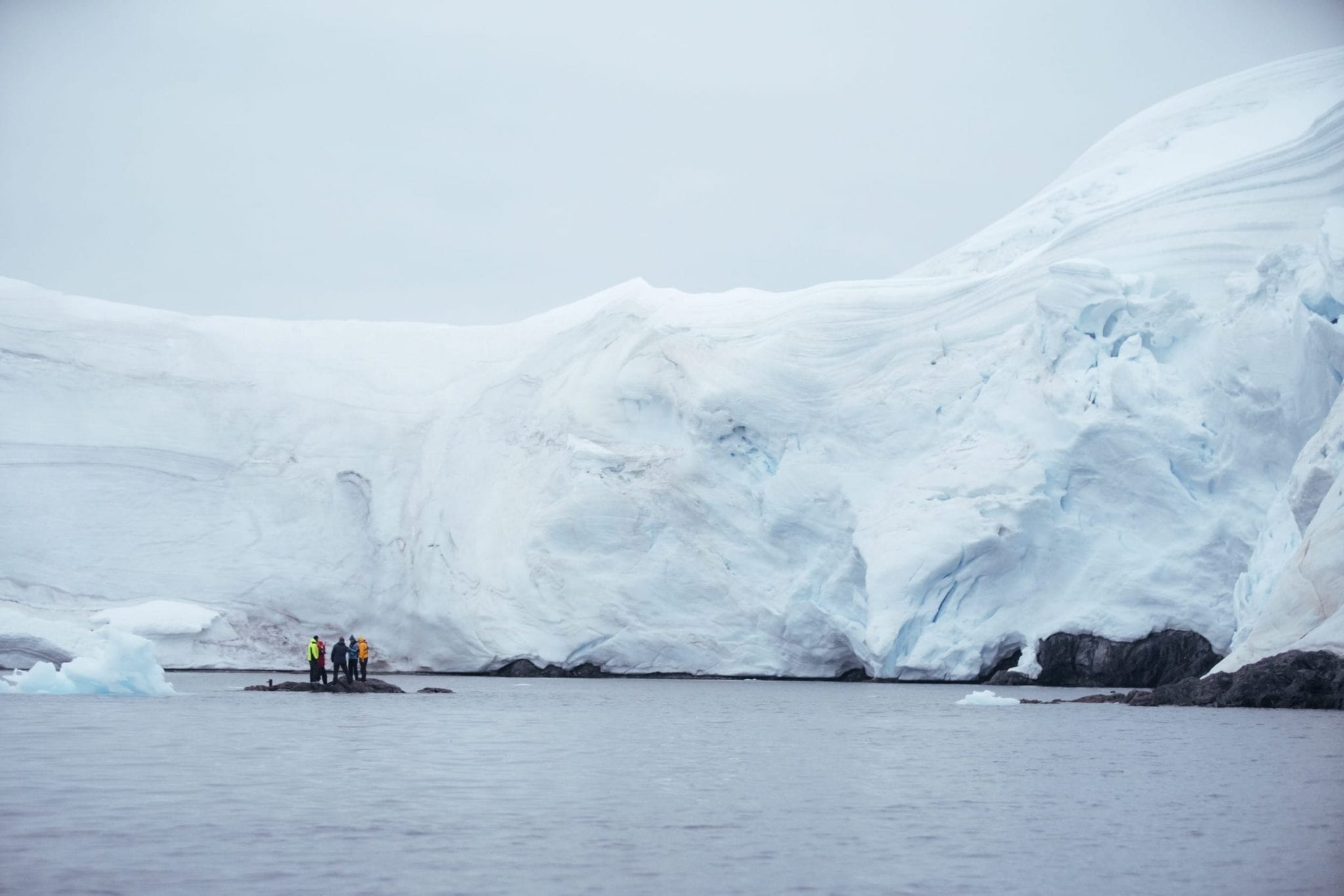 "Beyond the danger, I also found a peace of mind and real perspective being surrounded by glaciers that formed over millions of years," he said.
Knowing those glaciers are in danger sounded something of a clarion call for Palanciuc. While he celebrates the sustainability of work Lenovo and others around the world, he knows it's not enough. Especially as he saw the native wildlife.
"I felt so privileged to see these animals and be so close to a world I have only ever seen in documentaries," he said. "I felt like a guest in someone's house and was grateful to somehow feel welcomed. Being back, I think that we are not as welcoming to other species, when we share land and habitats. This needs to change."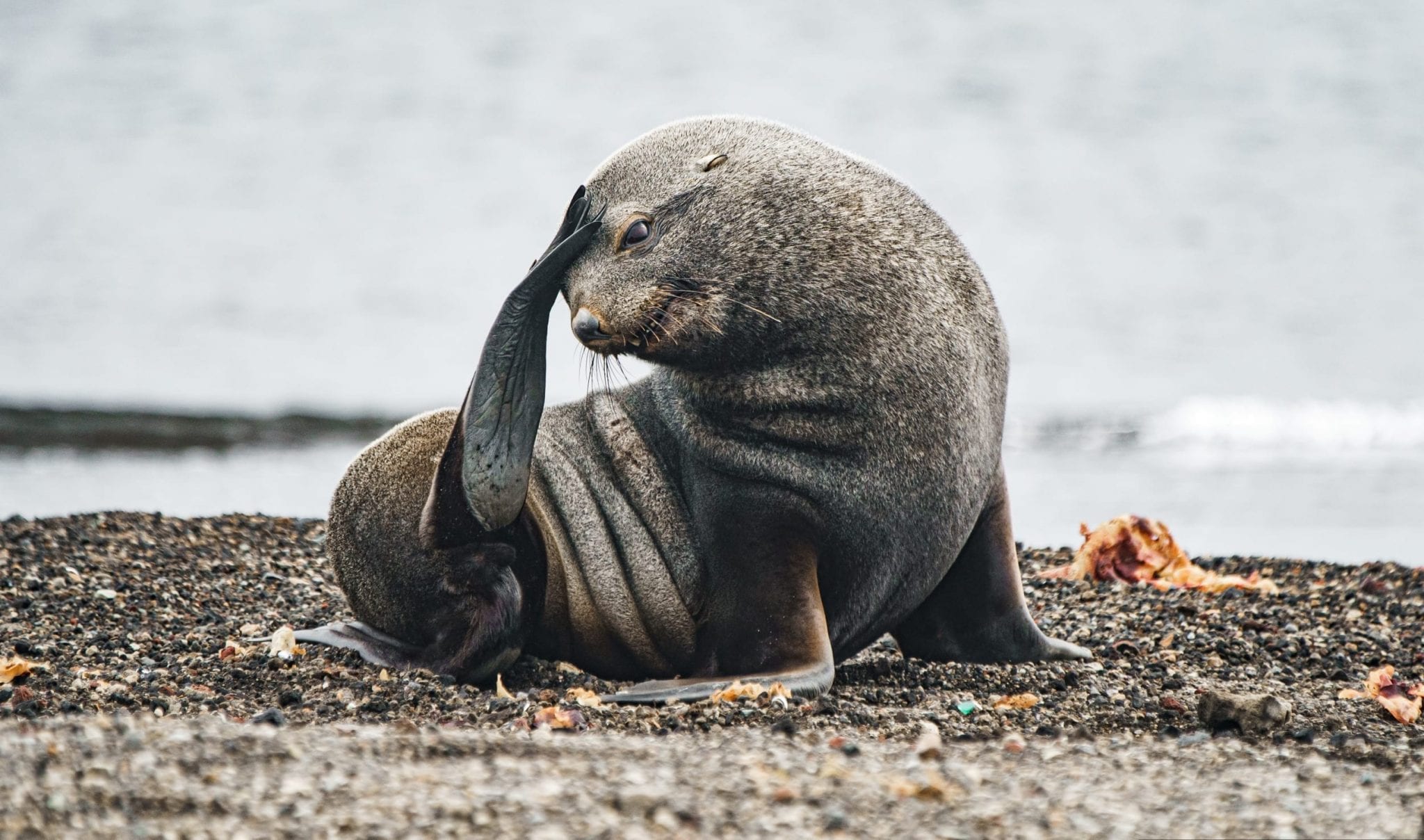 The trip finished just before the coronavirus pandemic shut down global travel and forced people around the world to reconsider their relationships to each other and to the world.
"Our planet is extremely small and fragile," Palanciuc said. "The current pandemic situation showed us that with bigger efforts we can make bigger steps towards preserving our planet. But those efforts can start with small steps around us, around our homes, with the choices we make every day."
Palanciuc brought along his Lenovo ThinkBook to work on a few projects offline, but his focus remained on his crew mates and the mission at hand. Still, he considered the lessons he would take forward and now shares with his colleagues.
"Dare to take on big challenges and don't be afraid of the unknown," he said. "Start looking around to build a common goal of living in harmony with our planet, for us and for the future generations."
Learn more about Lenovo's commitment to sustainability in our latest Environment, Social, and Governance report, including ambitious goals for the next decade. And see more of our efforts to save the ocean through virtual reality, artificial intelligence, and by empowering visionaries around the globe.